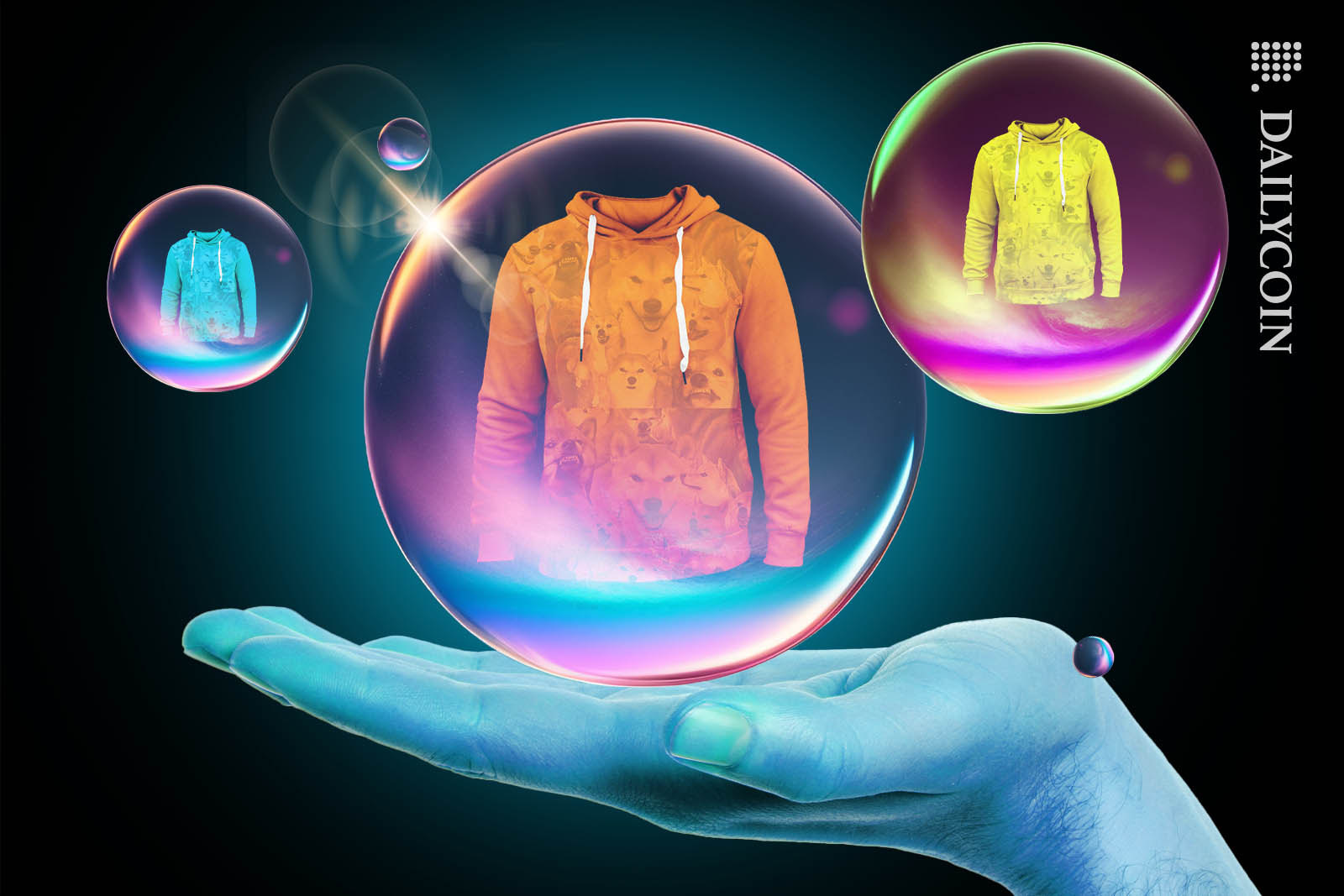 John Richmond shared a preview of the Shiba Inu hoodie collection.
SHIB: The Metaverse to include Shiboshis NFT-compatible wearables.
After adding a zero, Shiba Inu (SHIB) slid further by 3% since last week.
Italian-English fashion designer John Richmond announced a new hoodie collection exclusively for the Shiba Inu community, known as the SHIB Army. The fusion of avant-garde and urban streetwear calls to "embrace the extraordinary," as put by the Shiba designer.
Richmond shared a sneak peek of the hoodies in the new line, switching from the previous Punk Rock style clothes. However, this new Shiba Inu hoodie collection is still a part of the Cyberpunk, Rock 'N' Roll infused LegendsLiveForever collection.
Shiba Fashion to Rock the Metaverse Next?
While the avant-garde art and street culture synthesis is intended to be "Unique as an NFT," the fashion designer is also actively working towards bringing that idea to life in the forthcoming SHIB: The Metaverse project. The virtual world of Shiba Inu (SHIB) will launch in Q4 of 2023 and feature a Shiboshi NFT-compatible version of the SHIB X RICHMOND clothing line.
The Shiboshi NFT-wearing designer has been with Shiba Inu since March 2022, when Shiboshis were introduced as a blue-chip 10,000 profile picture avatar NFT collection.
The same collection is to be integrated into Shiba Eternity's blockchain version. The collectible card game developers even programmed a Shiboshi NFT renting system if the 10,000 NFT limit is insufficient for blockchain gaming enthusiasts.
Last year, WWD Magazine posted a video clip with some of the NFT wearables, while a following Christmas Special featured a cartoon Shiba Inu dog walking along with a spiky blue-haired playable character in SHIB's Web3 environment.
On the Flipside
The introduction by John Richmond lacks any information about where to purchase the new hoodies included in the freshly announced collection.
The Shiba Inu community had requested Champion, another famous clothing brand, to make limited edition Shiba Inu hoodies, but didn't receive a clear response.
Why This Matters
Metaverse fashion is a rapidly growing niche. Various fashion brands invested over $1.2 billion in Web3 last year, according to FutureTales LAB.
Delve into DailyCoin's trending crypto news:
Crypto Abbreviations: Blockchain Acronyms You Need to Know