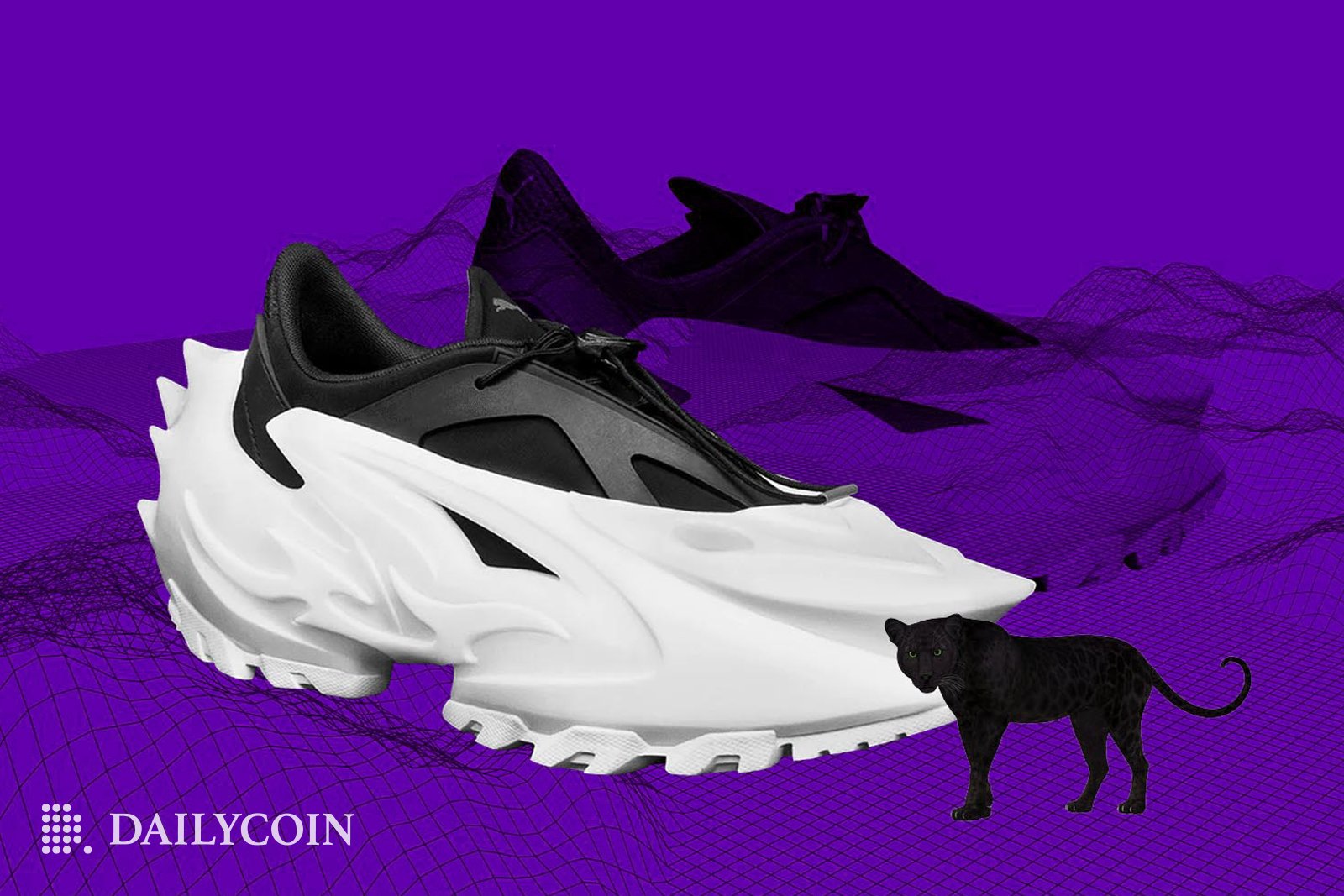 As metaverse projects continue collaborations with popular fashion brands, statistics indicate that the metaverse fashion industry could grow into a colossal $55bn market by 2030. However, some well-known fashion brands have already stepped into the realm of Web3, with some even switching to digital-only clothing lines.
The German urban wear behemoth Adidas stepped into Web3 with NFT wearables, which can be used in popular blockchain games like Decentraland and The Sandbox. The initial collection has received critical acclaim from the crypto community and fetched $10 million in total NFT revenue in over 51,000 transactions.
The Genesis Collection by Adidas was in such high demand that it sold out in hours. Subsequently, Adidas partnered with the most successful NFT collection, the Bored Apes Yacht Club.
The Rebels By House Of Kalinkin made some noise at the Web3 Summit 2022 in Vilnius on December 7th. The prominent Lithuanian fashion designer Robert Kalinkin shared the story of success, expressing yourself, and giving your best effort in fulfilling your dreams. He explained how the fashion house fully switched into the metaverse, as many NFT enthusiasts want to try on one of their flashy, rebellious, extravagant, and allegedly blasphemous outfits. 
The Kalinkin fashion powerhouse is devoted to "bridging IRL & blockchain fashion and fighting for freedom of expression in spare time" and recently launched the 10101 Women-Led NFT Rebels Collection, which has seen high demand. They also have a vast Discord community with over 5,000 active monthly users.
The mega popularity of the memecurrency Shiba Inu (SHIB) sparked the creation of a SHIB clothing line. SHIB inked a deal with the famous English-Italian fashion designer John Richmond, and its official launch is in the works.
The first-ever crypto fashion brand is titled "SHIB X RICHMOND: Legends Live Forever" and was already featured in Milano Fashion Week, and Shanghai Fashion Week. Popular fashion magazine WWD shared a glimpse of the SHIB clothing line in the surroundings of SHIB's forthcoming metaverse.
Puma surprised fashion and blockchain enthusiasts with their 3D playground in the metaverse, titled "The Black Station." During NYC Fashion Week, the German urban wear powerhouse debuted its first-ever Web3 project.
Further on, The Black Station presented bi-dimensional PUMA sneakers NITRO NFRNO and NITRO Fastroid, which come with NFTs that include exclusive membership perks.
Nike is by far the most prominent fashion brand in the metaverse, having scooped up $185 million in sales from NFT collections and wearables. Furthermore, the American athletic sportswear company acquired RTFKT, a Web3 firm that creates virtual sneakers. This month, Nike and RTFKT released the first-ever Web3 sneaker, which has such advanced features as auto-lacing, move-to-earn, and enhanced lighting.
Previously, Nike entered the Web3 space with a single NFT that sold for $134,000. The collectible digital sneakers can also be used in STEPN, the popular move-to-earn app. Nike is regarded as the metaverse fashion champion, as the sportswear brand outpaced Dolce & Gabbana, Tiffany, Gucci, Adidas, and Lacoste combined.
Despite partnerships with established brands, the overall NFT market has been plunging in 2022, shrinking ten times since January.
Adidas is facing a lawsuit because of its partnership with Bored Apes Yacht Club.
Statistics reveal that 23% of the general population would be interested in buying clothes in the metaverse.