When most people think about blockchain, Bitcoin (BTC) and Dogecoin (DOGE) are the first two cryptocurrencies that come to mind. The canine-themed memecoin is iconic. While it may not be the most 'useful' digital asset in the crypto market, it's an essential part of crypto culture and history.
When Dogecoin co-founders Billy Markus and Jackson Palmer created the beloved digital currency, they weren't trying to build the future of finance. While Vitalik and the Ethereum (ETH) founders were trying to change the world, Markus and Palmer only wanted to poke fun at the industry and show people not to take things too seriously.
Since then, Dogecoin has made a name for itself and become a genuine altcoin. What began as an internet meme has developed a fleshed-out ecosystem, even attracting the support of billionaire CEO Elon Musk.
Dogecoin is often considered the cryptocurrency of the people. However, according to on-chain data, the Dogecoin blockchain sees only 1% of Polygon's daily transaction volume. Is DOGE really the people's coin if no one is using it?
Is Dogecoin a genuine blockchain network? Or is the historic meme coin destined to remain just that; a meme?
What Is Dogecoin?
Dogecoin is a fun, relatable cryptocurrency created in the eternal image of Kabosu, a Shiba Inu who catapulted into internet notoriety in the early 2010s. More than a simple coin, the Dogecoin blockchain is an open-source network where users send and receive DOGE and store their digital assets anonymously.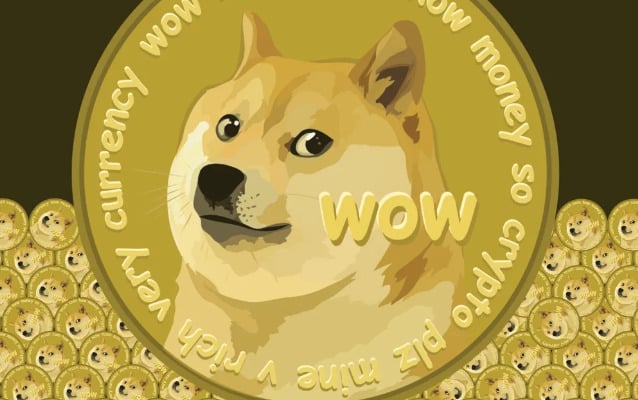 Kind of like Bitcoin and XRP, but more fun.
How Does Dogecoin Work?
What many people don't know about Dogecoin is that the network's underlying infrastructure is forked directly from another crypto project. Essentially, the Dogecoin blockchain is a copy-paste of LuckyCoin, which itself is a copy-paste of the Litecoin network.
Dogecoin is a fork of a fork. ForkCeption.
Like Bitcoin, Dogecoin is powered by a proof-of-work consensus mechanism. This means miners compete to validate transactions and create new blocks in return for DOGE rewards.
In the beginning, Dogecoin's existence was purely satirical. Software Engineers Billy Markus and Jackson Palmer wanted to create something ridiculous and undesirable. On a recorded podcast, one of the co-founders confirmed this, saying:
"We don't want to make this something people actually care about."
With this in mind, the creators integrated random block rewards to deliberately disincentivize miners. This meant that miners would receive anywhere from one to one million DOGE for each block reward, making it unreliable as a profitable exercise.
Despite this, Dogecoin was a viral sensation. Within a few months, the Dogecoin site was receiving millions of visitors. To appease the complaints of the Dogecoin community, the team fixed the block reward emissions, and Dogecoin became the iconic network it is today.
What Is DOGE Used For?
DOGE is the native token of the Dogecoin blockchain. It's used to pay gas fees on the network and can be exchanged for goods and services, provided that the receiver accepts Dogecoin as payment.
The Dogecoin network is rather limited in terms of its utilities. Unlike newer blockchains like Cardano (ADA) and BNB Chain, Dogecoin doesn't support smart contracts. This means that there are no DeFi applications or NFTs on the network.
That being said, DOGE has been well-received as a tipping currency on social media platforms like Reddit, where users can show appreciation for a post in real-time with DOGE tips. The DogeTipBot was briefly integrated into Twitter before being forcibly pulled from the platform in early 2023.
DogeCoin History
Billy Markus and Jackson Palmer, the founders of Dogecoin, believed that the cryptocurrency industry was taking itself too seriously. They felt that crypto at large was nothing more than magic internet money with no tangible value. Ultimately, the world's first meme coin was created for a laugh, which seems quite fitting.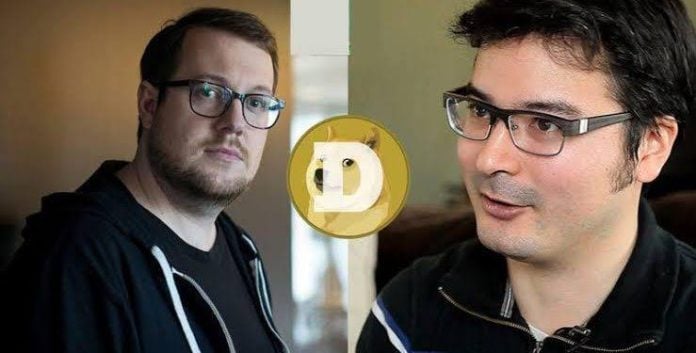 Of course, nothing travels faster than viral trends online. Within a month, the Dogecoin website was overwhelmed with excited visitors, all itching to get their hands on DOGE. In Q1 2014, DOGE price hit a high of $0.0018 before winding down for an extended crypto winter.
During this time, emotional DOGE investors blamed Markus and Palmer for their losses. Sustained online harassment, including death threats, pushed the founders to step away from the project.
To fill the void, the Dogecoin community rallied and created the Dogecoin Foundation, a leadership group determined to continue the growth and development of the Dogecoin ecosystem.
In January 2018, DOGE exploded to new all-time highs. Dogecoin Price briefly hit $0.017, attracting over $235M U.S. trading volume on crypto exchanges over 24 hours. True to crypto market volatility, DOGE price suffered a brutal collapse, decreasing by over 80% in just a few months.
This pales in significance to the astronomical DOGE price surge witnessed in 2021 when cryptocurrency mania swept the mainstream media. Dogecoin blew its previous all-time highs out of the water, eventually trading at $0.73 in May 2021.
In recent years, there have been rumors and speculation that Dogecoin would follow Ethereum and transition to a Proof-of-Stake consensus mechanism. However, this theory has been debunked by Michi Lumin, the Dogecoin Foundation's lead developer.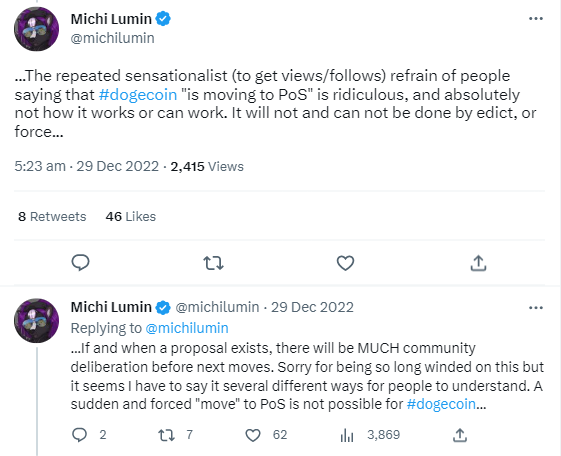 Lumin took to Twitter to remind the Dogecoin community that replicating The Merge simply cannot work for a blockchain like Dogecoin.
DogeCoin and Elon Musk: Match Made in Heaven?
Despite removing Dogecoin Tips from Twitter, CEO Elon Musk is a long-standing believer and supporter of DOGE. In fact, the Tesla founder considers Dogecoin a superior transactional currency to Bitcoin, based on DOGE's higher transaction speeds and lower network fees.
Musk made waves in the Doge community and wider crypto market when he announced that Tesla would accept DOGE payments for selected Tesla products and even charge their electric vehicles at Tesla Supercharger stations with DOGE.
The DogeCoin Foundation
Founded in 2014, the Dogecoin Foundation is responsible for the continued development and representation of the Dogecoin blockchain. The not-for-profit organization is led by Jens Wiechers, Michi Lumin, and Timothy Stebbing.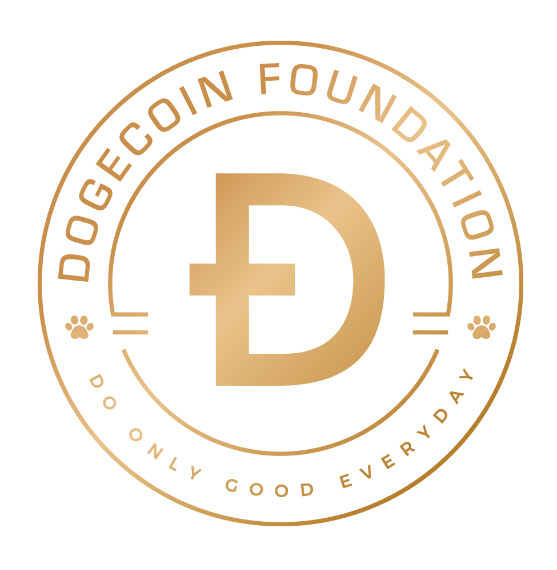 The foundation aims to perpetuate the Dogecoin community's founding manifesto and mantra: Do Only Good Everyday.
DogeChain
Despite being a difficult year for the crypto market, there were a few pockets of sunshine. The surprise release of DogeChain, a Layer-2 network capable of supporting smart contracts, brought life and excitement into the Dogecoin community.
Developed using Polygon Edge, Dogechain is an EVM (Ethereum Virtual Machine) compatible network that brought DeFi apps and NFTs to the Dogecoin ecosystem. The network uses wrapped DOGE (wDOGE) as the native gas token and hosts a litany of Doge-themed platforms.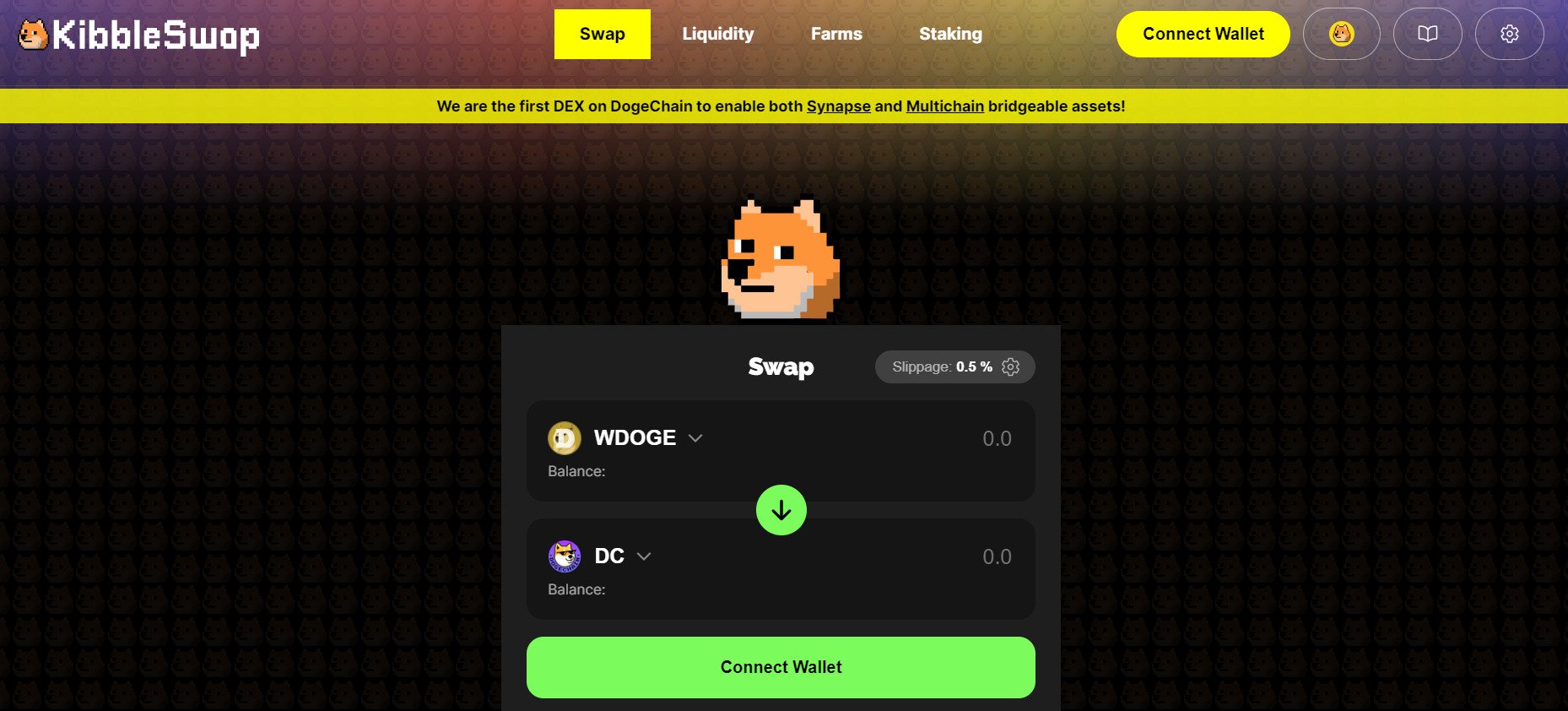 It's worth mentioning that while DogeChain relies on DOGE, the network is not actually an 'official' DOGE product. The Dogecoin foundation had nothing to do with the rollout of DogeChain.
It is speculated that DogeChain was launched to direct attention away from Shiba Inu (SHIB), who were teasing the release of their own Layer-2 network, Shibarium.
On The Flipside
Dogecoin is one of the blockchain industry's largest cryptocurrencies by market capitalization. However, it doesn't have much utility outside of trading it for profit (or loss) or transferring DOGE between users. 
What's more, the Dogecoin blockchain is nowhere near as scalable as newer networks like Solana or Polygon, making it ineffective as a payment network.
That being said, Dogecoin is a meme and never promised to be a scalable or even useful network. It performs exactly as intended and makes a few people laugh along the way.
Why You Should Care
Dogecoin is as much a part of crypto culture and history as heavyweight networks like Ethereum and XRP. Regardless of its limited use case as a network, DOGE will always be considered a top crypto.
FAQs
Where can I buy Dogecoin?
You can buy Dogecoin (DOGE) on leading cryptocurrency exchanges like Binance and Coinbase.
What is the all-time high price of DOGE?
According to CoinMarketCap, DOGE recorded its all-time high price on the 8th of May 2021. The price of DOGE was $0.73.
What is the circulating supply of DOGE?
Blockchain data provided by Blockchair tells us there are roughly 138,000,000,000 DOGE tokens in circulation at the time of writing.
Can DOGE reach $5?
While it's not impossible that DOGE can reach $5, it is unlikely in the short-medium term. If DOGE were valued at $5, it would have a market cap of over $690B. To put this in perspective, that would make Dogecoin larger than Bitcoin at today's prices.
Does Dogecoin have a future?
Given that DOGE is such an integral part of the cryptocurrency market and crypto culture, we would expect that Dogecoin will always have a future as long as crypto has a future. That being said, the crypto market is known for its extreme volatility, so you should never consider anything in the crypto space to be guaranteed.