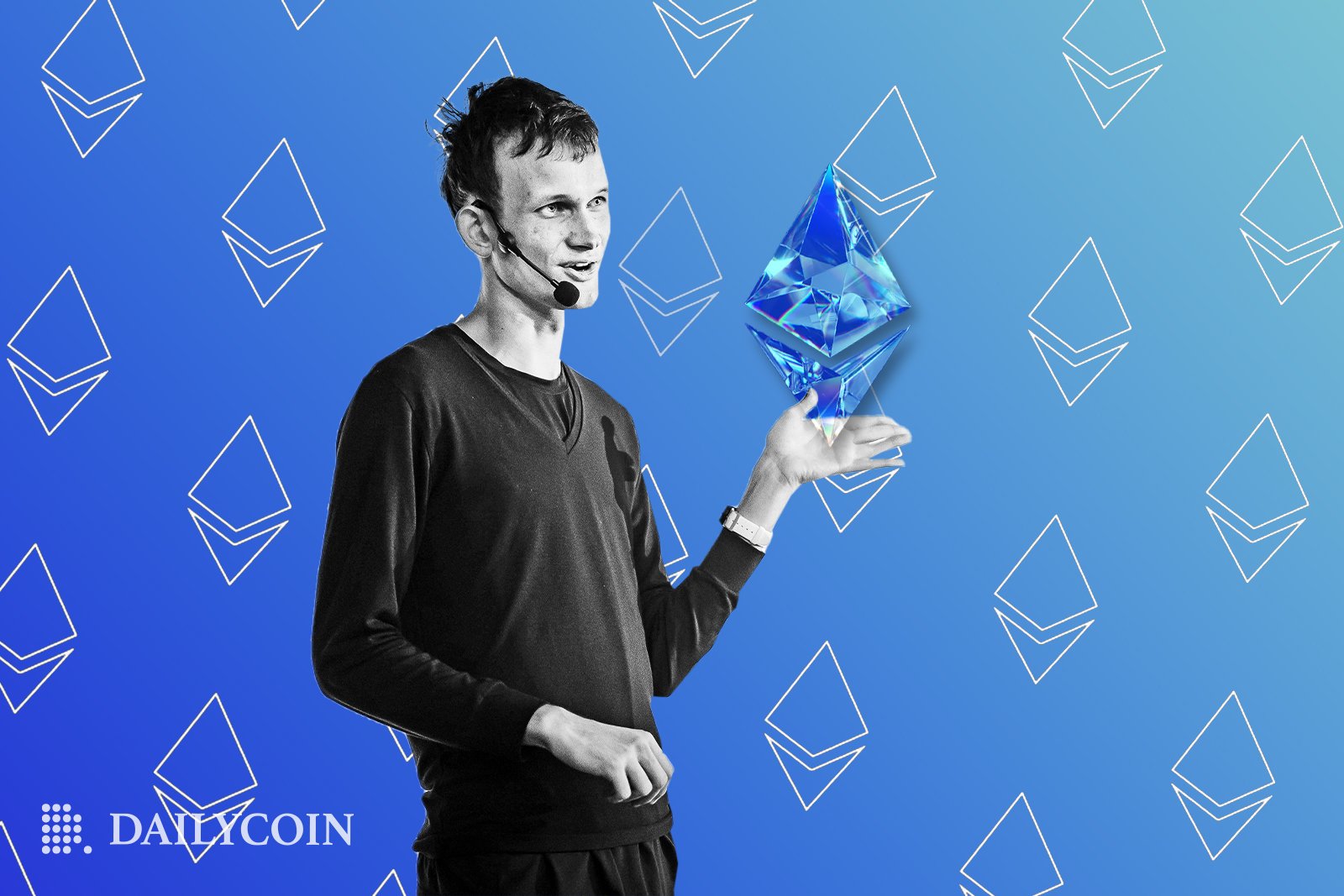 The creation of the blockchain and Bitcoin changed the world of cryptography forever. However, barely a few years after their invention, a pale and gangly undergraduate decided to up the ante by building on the principles of the blockchain. 
Bitcoin can only be used to send and receive money, but this new technology could apply the principles of blockchain to the entire internet. The name of this new technology was Ethereum, and the name of the undergraduate was Vitalik Buterin.
Vitalik Buterin was born in Kolomna, Russia, an ancient city around 100 kilometers from Moscow. He lived in the area until he was six years old, when his parents emigrated to Canada. 
By the time Buterin was seven, he'd already displayed an extraordinary grasp of difficult concepts. His dad, Dmitry Buterin, remembers Buterin coming up with a complex document that detailed a world full of bunnies but governed by strict formulas. This document was called the encyclopedia of bunnies, and Buterin's dad says it had complex math, charts, and calculations. 
Buterin wasn't only showing off his advanced intellect at home. He was doing it in school as well, and when he got to grade 3 he was put in a class for gifted students. 
After high school, Buterin attended the University of Waterloo, Ontario, Canada, a top ten public research university. At Waterloo, Buterin was a research assistant to cryptographer Ian Goldberg, who created off-the-record messaging. This was a cryptographic protocol that made encryption for instant messaging conversations.
Before attending Waterloo, Buterin had learned about Bitcoin from his father, who was an IT specialist. Perhaps the interest in Bitcoin was what made Buterin a research assistant to Goldberg— we may never know. What we do know is that in 2011 Buterin started talking to other people about Bitcoin and started getting involved in the community. 
Bitcoin Magazines 
Soon, Buterin met someone willing to pay him Bitcoin in exchange for blog contributions to a magazine called Bitcoin Weekly. Buterin took the offer and was getting paid five bitcoins (which was roughly $3.50 at the time) per article. 
Bitcoin Weekly quickly became quite popular in the community, and Buterin started getting famous. His pieces caught the attention of Mihai Alisie, a Bitcoin enthusiast in Romania, and he started speaking to him. 
Bitcoin Weekly subsequently closed down due to insufficient funds, and Buterin decided to start his own publication on Bitcoin. He shared this idea with Alisie, and both of them decided to co-found Bitcoin Magazine. 
Buterin was doing all of this while holding down his position as a research assistant to Goldberg while also taking courses at the University of Waterloo. 
Around this period, two things happened that made Buterin realize that Bitcoin and blockchains were the future. The first was when Blizzard removed the damage component from his warlock's Siphon Life spell. That move essentially "nerfed" Buterin's character. That is, it made it a lot less powerful than it was before. 
Buterin says the night he realized what Blizzard had done he cried himself to sleep. He says that he slept that night realizing the damage that centralization can bring and, as such, decided to quit. 
Another event that crystallized the blockchain for Buterin was when he made a trip to San Jose, California, for a Bitcoin conference. The conference had people who'd flown in from all over the world, and Buterin was there as a representative of Bitcoin Magazine. It was at that conference that he saw the potential of Bitcoin, and he realized that the blockchain ecosystem was worth the risk. 
So he decided to take that risk. 
At the end of that school year, Buterin walked up to his father and told him that he wanted to drop out. His father agreed with his plan, and Buterin left the university. 
However, he didn't take this risk in the absence of financial support. Before he dropped out, he met the billionaire Peter Thiel who handed him $100,000 to pursue his dreams. So that's precisely what he did. 
Buterin spent the next year traveling and writing about blockchain. He visited places like Tel Aviv, London, Los Angeles, San Francisco, Amsterdam, and Las Vegas. He met people who were just as dedicated as he was to innovation in the blockchain community. 
By the time Buterin got back home to Toronto, a kernel of an idea was already building in his mind. The blockchain, he reasoned, didn't only have to be a ledger for currency. It could be a ledger for stocks, deeds, images, and anything that could be owned. 
At first, Buterin argued that the Bitcoin chain should be developed to have these capabilities. However, the chain needed a scripting language for this. When he failed to gain agreement for these drastic changes to the chain, he decided the only way forward was to develop another platform that had a more general-purpose scripting language. 
That new platform would go on to be called Ethereum. 
In November 2013, Vitalik Buterin wrote the Ethereum whitepaper and gave it to a few people to read. This small group gave it to others to disseminate it further. Before long, 30 people reached out to Buterin to talk about the project. 
The white paper was so popularly accepted Buterin started putting a team together to build the blockchain. 
Over the next month or so, Buterin assembled his team and they began intensely coding the Ethereum chain. They rented a house in Miami, purchased plane tickets, and packed their laptops. It was time to build. 
The core team consisted of Anthony Di Lorio, a Bitcoin community organizer in Toronto; Mihai Alisie, who Buterin had co-founded Bitcoin Magazine with, Amir Chetrit, whom he had worked with in Israel on a Bitcoin project; and Charles Hoskinson, an American mathematician. 
By the end of January, the project was almost done, and Buterin had something tangible he could present. So that's what he did. At the North American Bitcoin Conference in Miami, Buterin climbed up the podium and spoke for 25 minutes explaining what Ethereum was. After speaking, he got a standing ovation, and people started asking about the project. And who could blame them? If successful, Ethereum could expand the limitations of the blockchain. It could build a new internet. 
In the months after the conference, the co-founders of Ethereum started raising funds to launch the project. They did this through a crowd sale of Ether, the network's native token, and netted 31,000 Bitcoins from the raise. The co-founders used the money to establish the Ethereum Foundation and tasked it with overseeing the development of the Ethereum open-source software. The foundation was established in Switzerland because the developers believed that it was simply a friendlier country regulations-wise. This would keep them out of sight of the FBI and SEC. 
In the days that followed, the number of co-founders also increased. Gavin Wood, a programmer from the UK, Joseph Kubin, and Jeff Wilcke, a developer, all joined the team.
Vitalik, the Philosopher King
One of the biggest battles that Ethereum fought in its early days was whether to become a non-profit or a for-profit organization. The team of co-founders was essentially split in two over this question. Many of them, especially Anthony Di Lorio, had invested a lot of their own money into team expenses. Making Ethereum a non-profit would essentially make their investments a charity. 
Buterin always knew that he wanted Ethereum to be a non-profit, and his faction eventually won out. But this came at a cost. The team had no means to raise money and had to come up with the idea of selling Ether for Bitcoin. 
Still, Ethereum and the Ethereum Foundation didn't have the kindest start to life. For one, the price of Bitcoin crashed after its rise, so the foundation lost millions of dollars to the market. But the chain and the foundation survived those rocky first few months to become the first viable chain outside of Bitcoin. 
Today, Ethereum remains the second biggest chain after Bitcoin. And Vitalik Buterin still runs it. While Ethereum has undergone a lot of changes, the person behind it has remained the same. 
The impact of Ethereum on the crypto ecosystem today is undeniable. It has grown far bigger than most people envisioned it would. Even today, it continues to grow. And none of it would have been possible if an unassuming teenager named Vitalik Buterin hadn't dropped out of school to follow his dream.
The legacy and importance of Vitalik Buterin entirely rest on the assumption that people will eventually massively adopt crypto and use ETH. That is yet to happen. 
Buterin, and indeed the entire crypto industry, is still young. A newer and better disruptor could render Ethereum useless with time. 
Ethereum is one of the most popular blockchains in the world, and it is the engine for many Web 3.0 projects. That's why it's important to know about it and the man driving the innovation behind it.