When Dogecoin co-founder Billy Markus created DOGE, he had no idea that the meme coin would become one of the world's most popular cryptocurrencies. What began as a simple joke between friends created billionaires and rallied the crypto community around the power of memes.
Bitcoin (BTC) and Ethereum (ETH) might be the future of finance, but DOGE made crypto relatable to thousands for the first time.
What do we know about the man behind digital currency's most accessible altcoin? Why did the founder of Dogecoin (DOGE) abandon the blockchain project after less than two years into its lifespan?

Your questions about the creator of Dogecoin are answered here.
Who Is Billy Markus?
Billy Markus is a software engineer and programmer. Despite a successful professional career, Markus is best known for founding Dogecoin alongside co-creator Jackson Palmer. Within the crypto community, Markus is also known by his social media pseudonym, Shibetoshi Nakamoto (@billym2k).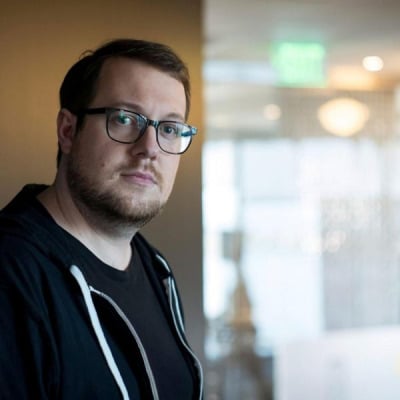 Early Career
Before bursting into the blockchain development scene, Markus worked as a software developer for International Business Machines (IBM). Markus assisted with the company's web services and cloud computing software during his time at IBM.
Dogecoin
In late 2013, Billy Markus partnered with his co-founder Jackson Palmer to create Dogecoin. The cryptocurrency was intended to be a light-hearted alternative to Bitcoin and began as nothing more than a joke between friends. Within its first month, the Dogecoin website has received over one million visitors.
What many people don't know about Dogecoin is that the world's largest meme coin is actually a fork of a serious altcoin. Markus and Palmer forked the infrastructure of the Litecoin network. This enabled the Dogecoin network to provide faster and more affordable payments than Bitcoin.
Markus and Palmer believed the crypto space was becoming too anxiety-ridden and stressful. Cryptocurrency market caps were emotional rollercoasters due to crypto's volatility, and the co-founders wanted to make crypto less intimidating.
According to his personal website, Billy Markus left Dogecoin in 2014. After receiving online harassment and death threats from Dogecoin investors, Markus chose to step away from the project. Markus and Palmer offloaded the future of Dogecoin onto a new team of developers who continue to drive the Dogecoin ecosystem.
Around this time, Markus also lost his job and sold most of his cryptocurrency holdings to buy a Honda Civic. He remarks that "it's weird that something I made in a few hours is now part of internet culture."
Billy Markus' NFT Career
Despite stepping away from involvement with Dogecoin, Markus hasn't completely left the Web 3 world. Under his Twitter alias Shibetoshi Nakamoto, the Dogecoin founder has released several NFT collections on the Ethereum blockchain.
Why Does Elon Musk Like Dogecoin?
One of Dogecoin's most influential supporters is none other than Elon Musk, the founder of Tesla and SpaceX. In Elon's eyes, Dogecoin is 'the people's currency' and objectively superior to Bitcoin or Ethereum due to its lower fees and faster transaction times.
Bitcoin's proof-of-work consensus is also an issue for Elon Musk. After announcing that Tesla would accept BTC payments in exchange for their electric vehicles in 2021, Musk retracted this feature on the grounds that Bitcoin was unsustainable. This goes against Tesla's vision of environmentally-friendly transport options. Dogecoin, on the other hand, is less energy intensive.
Elon Musk's belief in the future of Dogecoin extends beyond simple statements of support. In 2022, Tesla began accepting DOGE for payments on their site. Dogecoin holders can also use DOGE to pay for Tesla services at SuperCharger stations.
How Is Dogecoin Different from Shiba Inu?
While Dogecoin might have been the first canine-themed cryptocurrency, it's far from the last. Shiba Inu (SHIB) is rapidly establishing itself as a competitor in the meme coin space. The Shib Army is one of the most devout and vocal crypto communities, with visions of replacing DOGE as the top meme coins in the industry.
The development and rollout of Shibarium, the Shiba Inu blockchain network, will play a pivotal role in the ongoing DOGE vs. SHIB battle. A dedicated blockchain for the Shiba Inu community is a significant advantage for SHIB and will give Shiba Inu holders native exposure to DeFi within the Shiba ecosystem.
It's worth mentioning that while Dogecoin released its own network, DogeChain, in 2022, the network has failed to grasp significant traction amongst users.
On the Flipside
Billy Markus stepped away from the Dogecoin ecosystem because he received death threats and harassment from the crypto community. DOGE investors were upset with price volatility and directed their greed and anger at someone who created the digital asset as a joke.
Why You Should Care
Despite its silly origins, Dogecoin is integral to the cryptocurrency world. Without DOGE, most of crypto's favorite meme coins wouldn't exist.
FAQs
How much Dogecoin does Billy Markus own?
Billy Markus claims he sold most of his cryptocurrency in 2015 for roughly the value of a second-hand Honda Civic. In December 2021, he allegedly held around 220,000 DOGE. This was mostly received from tips through his personal website.
Why did Billy Markus make Dogecoin?
Billy Markus made Dogecoin to make fun of Bitcoin and the cryptocurrency industry's vision of changing the world. His light-hearted joke became one of the world's largest cryptocurrencies.
Is DOGE a good long-term investment?
DOGE is a meme coin with a history of dramatic price swings. We'd recommend you conduct thorough research before buying DOGE and objectively consider any investment advice around cryptocurrency in general.
Can Dogecoin reach $1?
Dogecoin's previous all-time high price was $ 0.73. While a $1 price target is not dramatically distant from previous all-time highs, the cryptocurrency market is extremely unpredictable, and DOGE may never return to these prices again.
Did Elon Musk put money in DOGE?
Yes, Elon Musk vocally supports Dogecoin and has admitted that Tesla owns DOGE. It has not been disclosed exactly how much DOGE Elon Musk or Tesla owns.