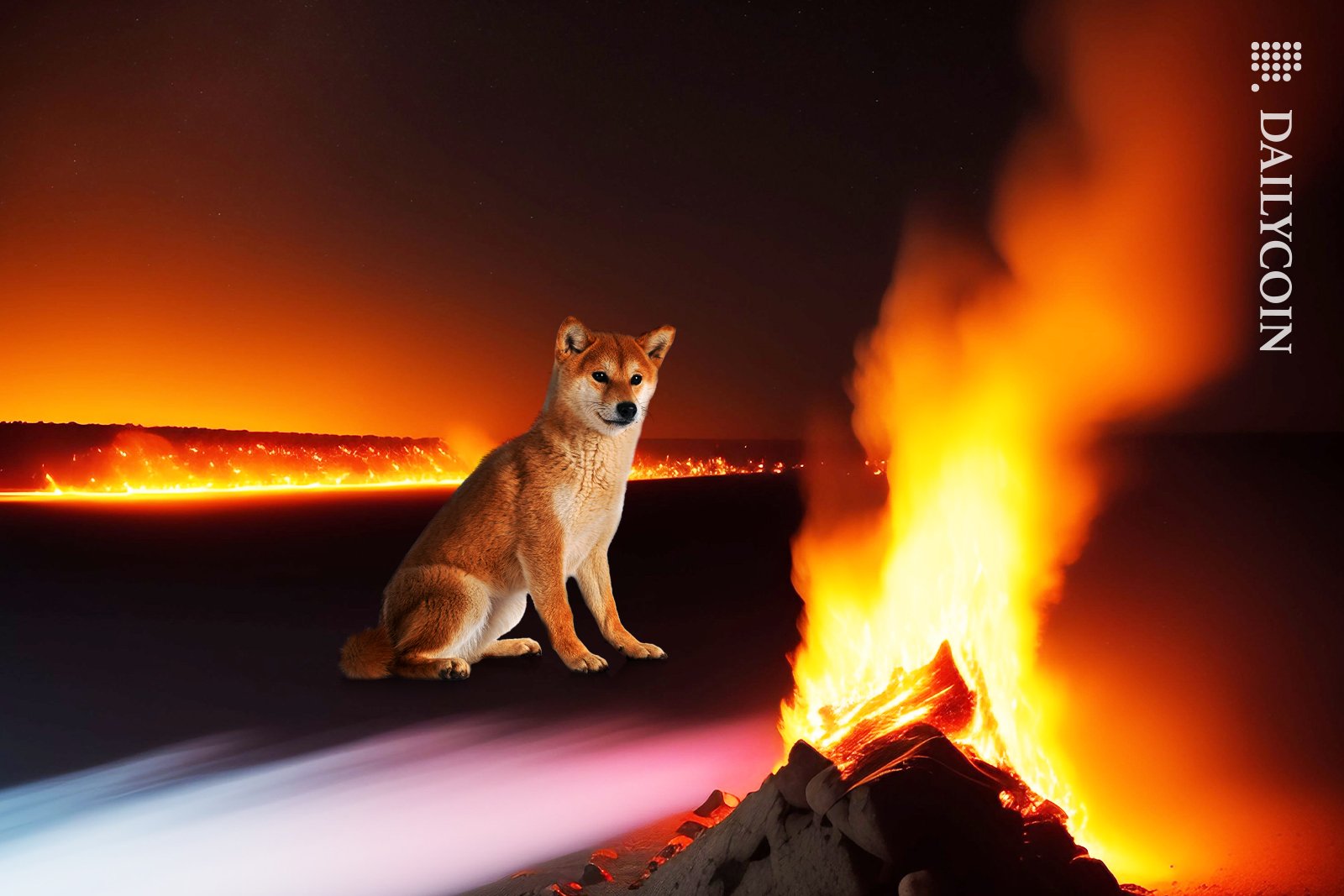 Shiba Inu (SHIB) reclaimed the crucial support at $0.00001.
2,259,598,377 SHIB tokens were burned in the last 24 hours.
Unification confirms the ongoing work on the Shibarium mainnet.
The Shiba Inu (SHIB) community's, popularly known as the SHIB Army, collective burning efforts seem to be paying off. Ranked #16, the famous canine coin is now back above the long-term support level and trades at $0.00001002, according to CoinGecko. According to the latest stats by Shibburn, this 1% daily increase is mostly thanks to the SHIB Army.
Indeed, a colossal amount of 2,254,093,318 SHIB tokens were set ablaze in the last 24 hours. The Shibburn tracker was soaring in transactions after a few weeks of very low activity. The burning portal recorded a two-month high, particularly thanks to one transaction which sent 2,005,265,274 Shiba Inu coins, or $19,432, to the eternal fire.
Shibarium: Quiet Before Storm?
In other related news, Shibarium's developer team, Unification, confirmed that "Development from beta to full production is well underway" when asked if Shibarium is terminated. "Enjoy the quiet of the building phase before the storm!" the co-founder of the hybrid blockchain Unification fired back.
Shibarium is the Layer-2 solution for Shiba Inu, which will also power SHIB: The Metaverse and the blockchain version of the Shiba Eternity collectible card game. While there's no official launch date for the mainnet of Shibarium, there are clues that the testnet performance is going smoothly.
The blockchain explorer PuppyScan.io counts over 14 million registered wallet addresses, 5.5 average block time transactions, and nearly five million test transactions in $tBONE just a month after the 'puppynet' launched.
On the Flipside
Currently, the on-chain signals suggest that only 16% of Shiba Inu (SHIB) holders are making a profit, while Bone ShibaSwap (BONE) is at 45%.
SHIB's extremely low In The Money signal is the second worst in the TOP 10 altcoins, only behind Algorand (ALGO), with just 1% of holders in profit.
Why You Should Care
Shiba Inu (SHIB) has one of the most active communities in crypto across multiple platforms.
Delve into the latest DailyCoin crypto news:
Ripple Returns 70% of Billion XRP Monthly Escrow
Sotheby's Launches New NFT Marketplace on Ethereum and Polygon