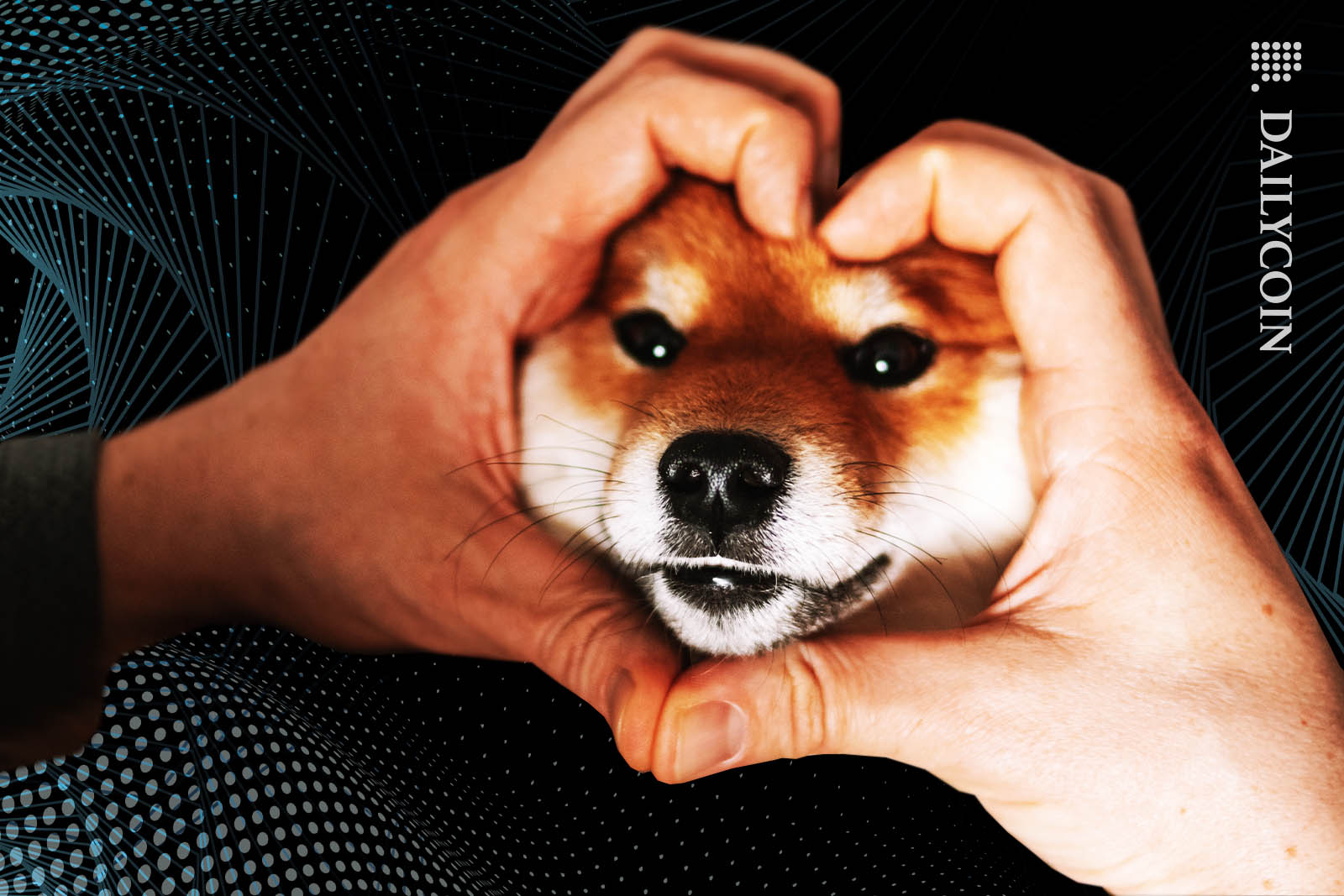 Shiba Inu (SHIB) developers launched puppynet a month ago.
The Layer-2 testnet reached 14M wallets and 4.4M transactions.
Shibarium gas fee token $BONE slides below crucial support.
The community behind the popular memecoin Shiba Inu (SHIB) hopes to see several crucial upgrades and new features this year. The developer team has started the phased rollout of Shibarium, a Layer-2 upgrade that will detach the ERC-20 token SHIB from Ethereum (ETH) and transcend into a self-sufficient ecosystem.
To make the transition smooth, SHIB Token developers released Shibarium Beta, a testnet that's being utilized to regulate the technical parts before the mainnet launch. According to PuppyScan, the official blockchain data database of the 'puppynet' smart contract, the average block time is just 8.1 seconds, indicating that the transaction speed could be much faster than Ethereum's.
On top of that, the 'puppynet' has topped 14 million registered wallets and 4.4 million successful transactions, of which 473,704 were done in the last 24 hours.
Bears Take Hold of Shiba Inu's BONE
According to Shibarium's documentation and several developer confirmations, Bone ShibaSwap (BONE) will be the only cryptocurrency used to cover Shibarium's gas fees. The alternative token of the Shiba Inu Ecosystem also works as a governance token, making it easy for the community to pass proposals and make important decisions.
However, on the current version of Shibarium, the test token $tBone is utilized instead of the real one. While the technical developments show smooth growth, the mainnet token Bone ShibaSwap (BONE) plunged by 23% in the last 30 days since 'puppynet' was released.
At press time, Shiba Inu's BONE trades at $0.926600, according to CoinGecko. The Shibarium gas fee token got rejected after briefly reclaiming the long-term support line of $1. BONE shows no bullish signs, sliding further by 3% in the last 24 hours. According to the blockchain analytics tool IntoTheBlock, all four on-chain signals, including a 2% drop in profitable holders, are currently on the bearish side.
On the Flipside
As noticed by the SHIB Army, the Shibarium testnet tracker PuppyScan is constantly down, making it difficult to track the stats in real-time.
Why You Should Care
Shiba Inu has arguably the most active community in the cryptosphere.
FAQs
Is Shibarium different from Shiba Inu?
Shibarium is the Layer-2 solution for Shiba Inu, currently an ERC-20 token on Ethereum.
What will Shibarium do for Shiba Inu?
Shibarium, the Layer-2 scaling solution, is set to detach the memecurrency from Ethereum's blockchain.
Will Shiba go up with Shibarium?
It's likely that Shibarium will attract more crypto investors if Shibarium makes Shiba Inu a self-sufficient blockchain.
Is Shibarium a Layer-2?
Shibarium is a Layer-2 scaling solution made of a forked version of Polygon (MATIC).
Delve into the latest DailyCoin crypto news:
Do Kwon's US Extradition Complicated by Forgery Charges
Women's Health in the Metaverse: French Clinic Hosts Landmark Event