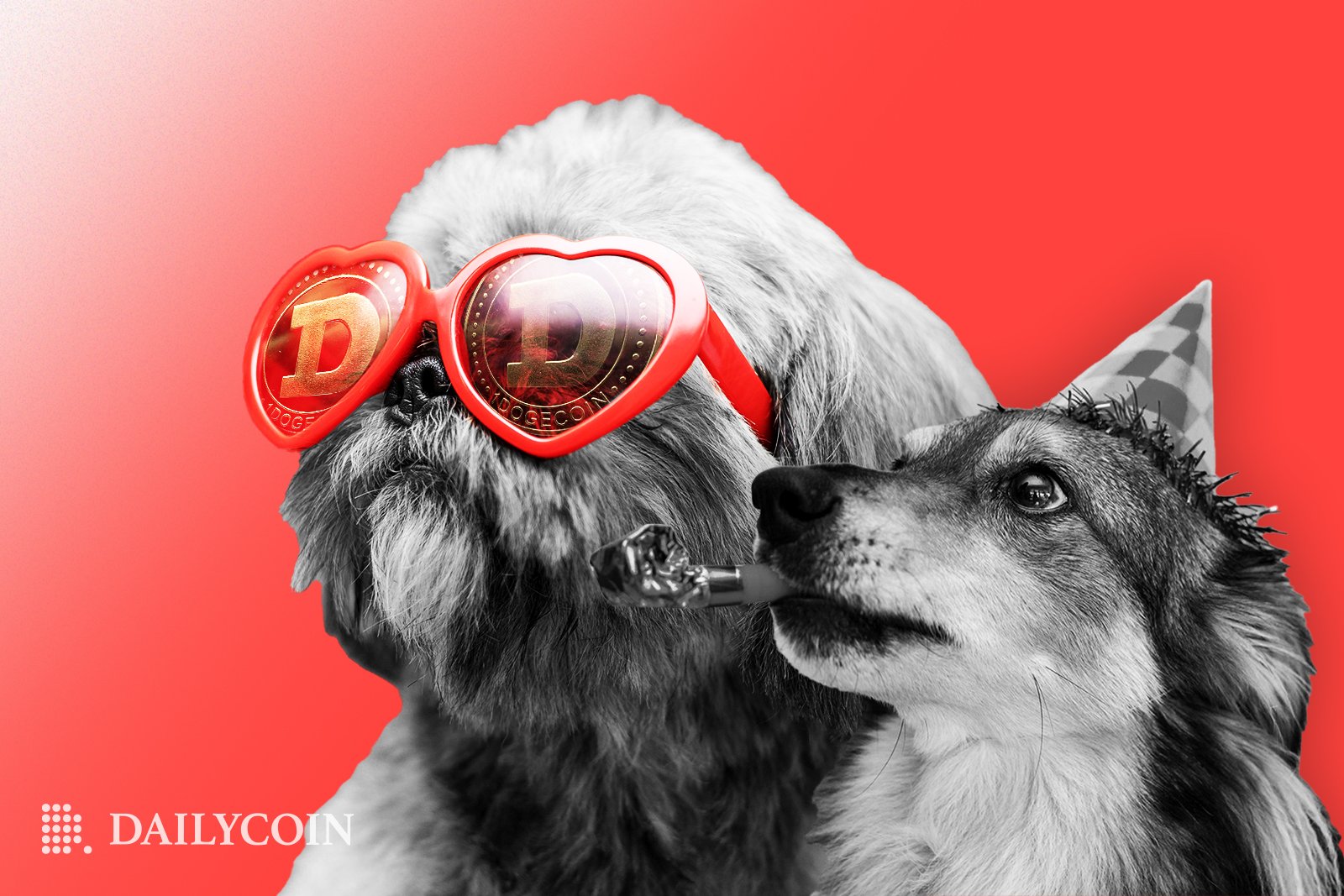 Elon Musk confirms plans to integrate crypto into Twitter.
Dogecoin celebrates Tipping Tuesday with 7% gains.
McDonald's to fall in love with DOGE? There's one condition.
The top dog memecoin Dogecoin (DOGE) eyes a comfortable spot in the new Twitter Payments scheme, as reassured by Elon Musk in a recent interview with the Financial Times. After the piece was published, DOGE caught a bullish trend to spike by 7% in a matter of hours, reclaiming the $0.09 fundamental support line.
The price movement coincides with Tipping Tuesday, a tradition in the DOGE Army to send tips in their beloved canine coin every Tuesday. For this reason, Dogecoin developers have launched the Tipping Jar browser extension, making it possible to Tip DOGE to any website owner.
Happy Meals with DOGE Coming Soon?
The positive sentiment on the leading memecoin's price is accompanied by more adoption opportunities. The largest fast food chain in the world, McDonald's, recently chatted with Elon 'The Dogefather' Musk, only to unveil a big deal in the making. Surprisingly, The Chief Twit Elon Musk uttered: "I will eat a happy meal on tv if @McDonalds accepts Dogecoin."
The move was followed by applause from the always optimistic DOGE Army, even though popular crypto influencer Unusual Whales complained about Elon's behavior to his million followers, including his mother: "Mom, Elon is pumping crypto again."
Be that as it may, the official Dogecoin Twitter handle stepped in to offer a sneak peek of what a DOGE Happy Meal would look like. Needless to say, that collage won the hearts of both crypto enthusiasts and burger lovers, with over 24,000 likes and 2,689 retweets.
The iconic fast food chain hasn't replied to the advertising offer yet. However, MrBeast Burger challenged Elon Musk to integrate DOGE payments just for a retweet. This marks a high demand for Dogecoin (DOGE) in the food sector, as the memecoin is already accepted by DoorDash and UberEatsUS.
The bulls were rejected at the $0.095 DOGE price range and failed to reach fundamental resistance levels of $0.10.
Cardano's highly-anticipated stablecoin Djed launched today, making it hard for DOGE to outpace ADA by global market cap.
Dogecoin is the leading memecurrency, which heavily contributed towards retail crypto adoption.