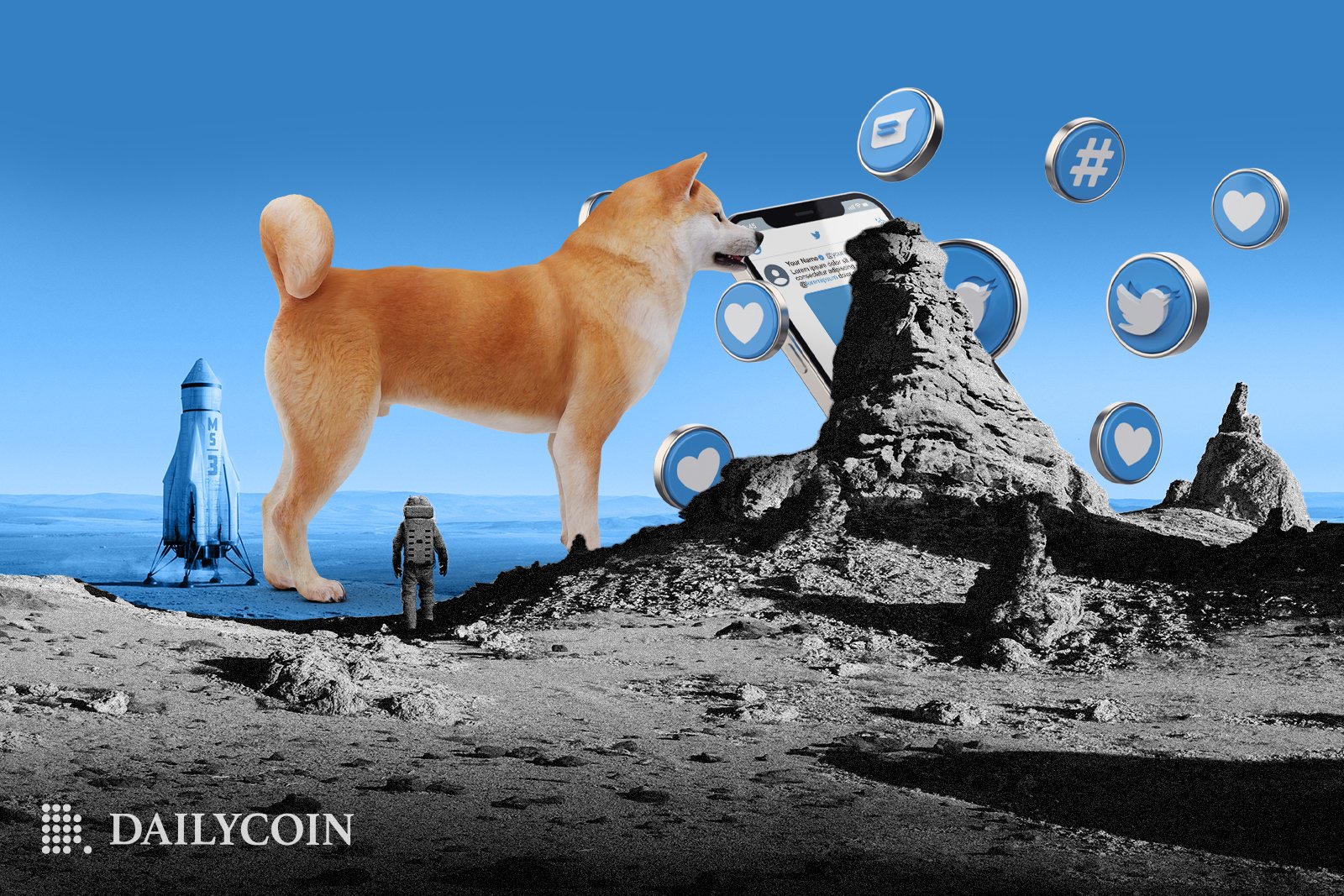 The top dog memecoin Dogecoin (DOGE) is again at the forefront of Twitter 2.0 as Elon Musk gets ready to launch new features on the social media platform. Previously, many Twitter 2.0 plans were paused due to a lack of staff, as Elon 'The Dogefather' Musk laid off more than 50% of the old guard.
However, on Sunday, Chief Twit Elon Musk announced several upcoming features. At the same time, his beloved canine token recorded a 7% weekly bull run, strengthening the rebound rally with increased social mentions, thanks to the always optimistic DOGE Army. At press time, DOGE is changing hands at $0.076995, according to CoinGecko.
Tinderesque Features for Twitter?
Interestingly, Elon Musk shared that the first feature to go live on Twitter is a left/right swipe between recommendations and followed tweets. This type of user interface resembles Tinder, the most popular dating app. In addition, users will also be able to bookmark their favorite tweets instead of just liking them.
Furthermore, tweets soon won't be limited to just 280 characters. The upcoming 'long form tweets' is said to have a 4000-character limit, which would significantly reshape the micro-blogging platform. Finally, the Twitter Crypto Wallet is still in development, while Mr. Musk also promised an all-in-one app, which is set to transition Twitter into a multi-functional social hub.
DOGE Plays Key Role in Twitter 2.0
Naturally, the leading memecurrency is likely to play a significant part in the upgrades, as bull runs for DOGE usually coincide with the development of Twitter 2.0. According to the DOGE Army, there are five factors in the new plan that can heavily contribute towards the adoption of the canine coin.
These include Twitter Crypto Wallet, Twitter Merch Store, Tipping Jar, Twitter Blue & Twitter Boost. Besides, some crypto enthusiasts speculate that Dogecoin can become the centerpiece of the upcoming app and the Tesla Phone. As a default payment method, DOGE would become a social media powerhouse similar to Telegram's Toncoin (TON).
Cardano (ADA) flipped Dogecoin (DOGE) for the 8th spot in the crypto charts by global market capitalization.
Some DOGE-related features, like the Tipping Jar, have already launched. Hence, the developers of Dogecoin expect to see a rally once other relevant features go live on Twitter.