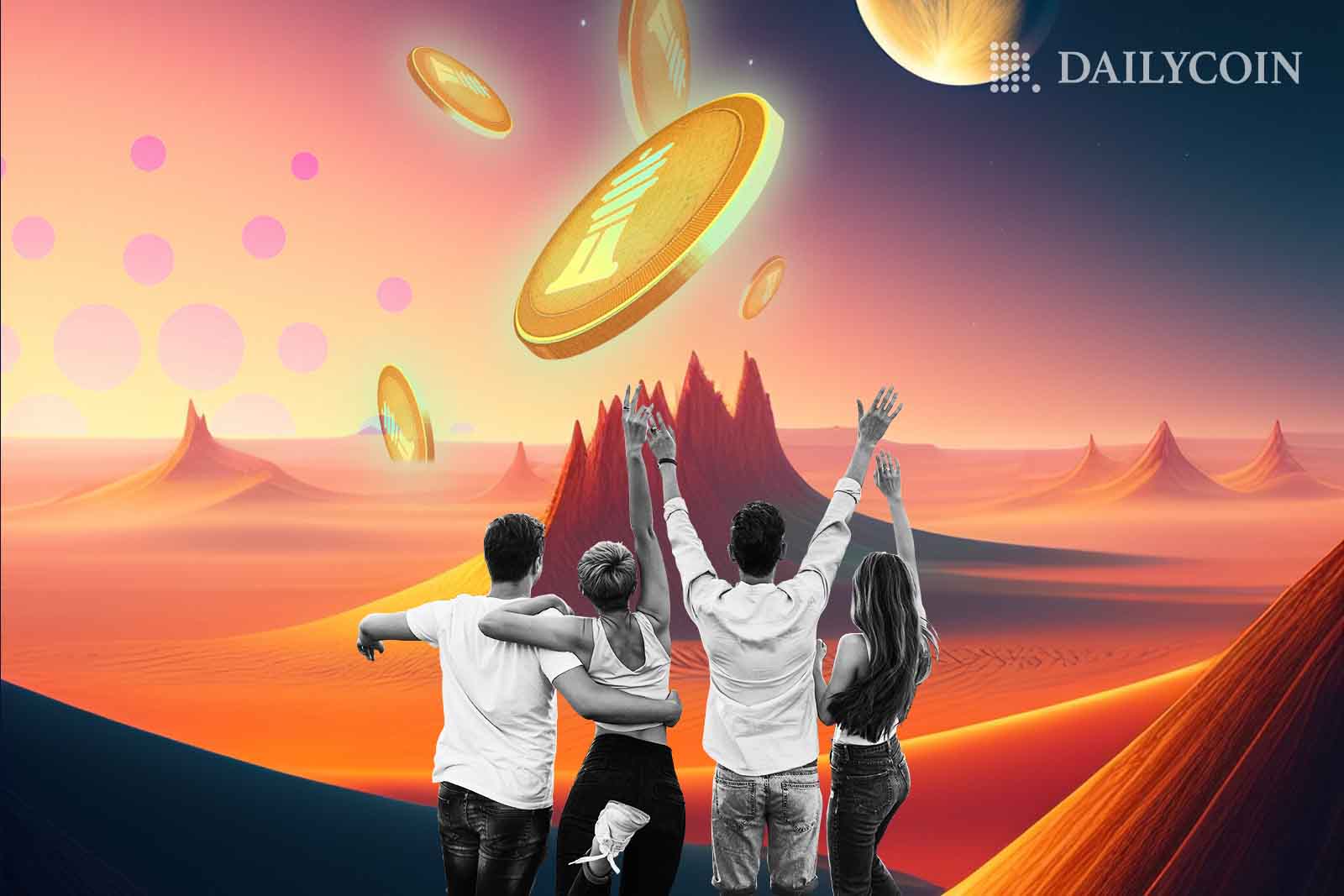 The anticipated launch of Cardano's Djed stablecoin has been announced by COTI, right on schedule.
The price of ADA has not shown any significant effect on the successful mainnet launch of Djed, and it remains to be seen if the launch will send ADA prices in an upward trend.
Cardano's transaction minimums are 5,000 DJED / 5,000 SHEN for minting.
Layer-1 protocol COTI has announced the official launch of DJED, the Cardano (ADA) blockchain's native stablecoin, on January 31st, 2023.
The launch of the Djed stablecoin is expected to boost the total value locked on the Cardano ecosystem and provide stability and rewards for holders via its fee allocation system and overcollateralized structure. COTI further announced that:
"The much anticipated public mainnet launch of Djed heralds a new era for stablecoins. Launching Djed is a significant milestone for COTI, the Cardano ecosystem, and for the DeFi ecosystem as a whole."
At the time of writing, the price of ADA shows a little reaction, currently trading at an unchanged $0.37 USD on the one-day price chart.
What Will Djed Be Used for?
According to the final update by COTI before the official launch, the protocol successfully bootstrapped ADA liquidity, further stating that, with the help of major ADA holders, the Djed reserve ratio was provisioned up to a "healthy 600%."
The issuers claim that the 600% reserve ratio is optimal for the launch and will "allow users to mint both DJED and SHEN upon launch."
Djed's reserve ratio is designed to remain overcollateralized with enough reserve in the contract, even if ADA prices decrease. Users who hold $SHEN, the reserve coin backing Djed, will provide liquidity to the reserve pool in the form of $ADA by minting $SHEN on the platform.
Djed can be accessed at djed.xy and is available on MinSwap, Wingriders, and MuesliSwap, with more exchanges on the Cardano blockchain expected to be listed soon. This allows users to hold, mint, and burn DJED and SHEN tokens, and Bitrue will be the first exchange to list DJED and SHEN.
Besides DeFi opportunities, Djed is also pegged to USD and backed by ADA, with a reserve ratio of 400%-800%. SHEN holders benefit from rewards, including LP rewards, farming rewards, and minting and burning fees.
Djed operates with fees paid in ADA which will be converted into $COTI for distribution as rewards. Further development includes introducing Vasil features in version 1.2, dynamic fees and prices in version 1.3, and adding other coins as collateral to mint Djed on the Cardano Network.
The launch of the Djed stablecoin has been highly anticipated to bolster the Cardano ecosystem. However, it remains to be seen to what extent the community will mint, burn, and stake on the Cardano platform to facilitate the efficacy of the stablecoin.