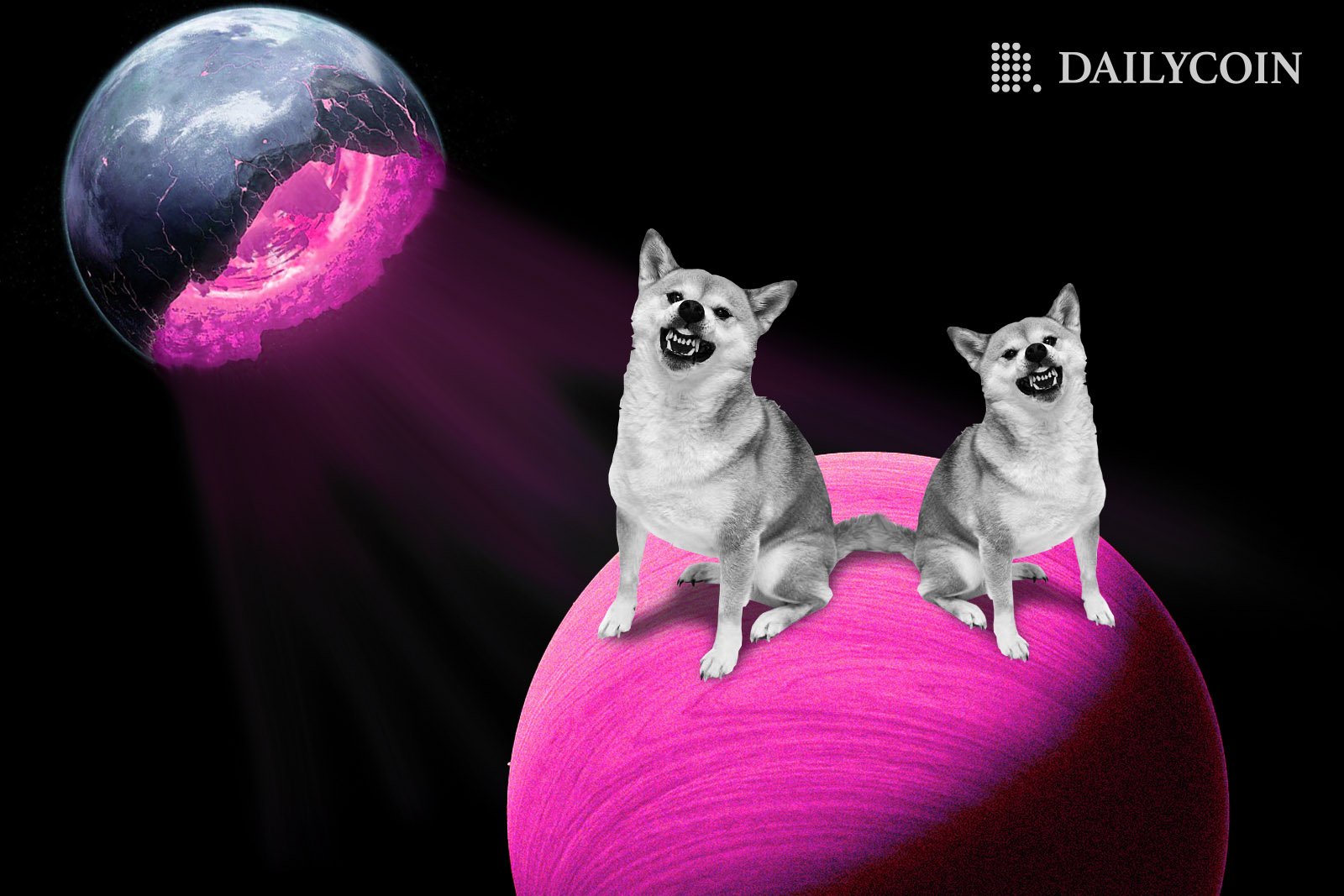 The two top dog memecoins, Dogecoin (DOGE) and Shiba Inu (SHIB), have entered a self-sufficient ecosystem-building era. SHIB is an ERC-20 token on the Ethereum (ETH) blockchain, while DOGE is a separate PoW (Proof Of Work) blockchain, only trailing behind the top crypto asset, Bitcoin (BTC).
Just a reminder to all those media channels & exchanges which are misguiding everyone on #Dogecoin.

Dogecoin is not a token. It has it's own blockchain & much utility. Dogecoin is the people's crypto. Period. pic.twitter.com/ugR2m0kzej

— DogeDesigner (@cb_doge) December 14, 2022
Dogecoin's Key Part in Twitter 2.0
DOGE celebrated its 9th birthday on December 7th, 2022. Once created as a joke by outspoken programmer Billy Markus, a.k.a Shibetoshi Nakamoto, the canine cryptocurrency soon found its audience and now has a 3.6 million-wide Twitter community.
The total market capitalization of DOGE has risen sharply since Elon Musk acquired Twitter. The Tesla and SpaceX CEO is a loyal ambassador of the canine coin and revealed plans to use it for Tips and SuperFollows in the upgraded version of Twitter. Besides, the rumours around Tesla Phone suggest that Musk can build a payment system that competes with popular electronic wallets like PayPal.
On top of that, the Vegas Loop now accepts DOGE for payment. Anyone visiting Las Vegas can pay $1.50 in DOGE for a single ride in a Tesla and check out the flamboyant city of sins.
SHIB Relies on Shibarium for Future
While DOGE is helping Ukraine fight invaders, both literally with a charity wallet set up by Ukrainian Minister Mykhailo Fedorov and symbolically through being NAFO's buffed mascot, SHIB is gaining extreme popularity in India, where gemstones found in the dirt are much appreciated.
Recently disclosed Proof of Reserves by the most widely used Indian exchanges confirm the Indian people's trust in SHIB. From 5 to 10%, Indian crypto platforms are boiling with SHIB trading activity. The reason behind this is accessibility, as joining the SHIB Army is easier with a relatively low SHIB market price.
Besides, SHIB is favored by the live streaming service Twitch, American food delivery services like Uber Eats US and DoorDash, and travel booking websites. For instance, SHIB joined forces with Travala.com crypto travel booking company to offer customers a $25 free travel credit voucher for Thanksgiving Day.
The SHIB community expects Shibarium, the Layer-2 upgrade, to amplify SHIB and the gas fee token Bone ShibaSwap's (BONE) utility. In such a case, the younger brother would also become a self-sufficient blockchain and could gain enough strength for a TOP 10 entrance.
Dogechain (DC), the popular Layer-2 solution for DOGE, brings much more utility through DeFi, gaming, and NFTs.
However, the DC bridge does not come from the official developer team of DOGE.
Instead, DOGE's dev team is working with Blue Pepper to introduce a Layer-2 solution in early 2023.
Both Japanese guard dog-themed memecoins bring a fair share of crypto investors through retail adoption.