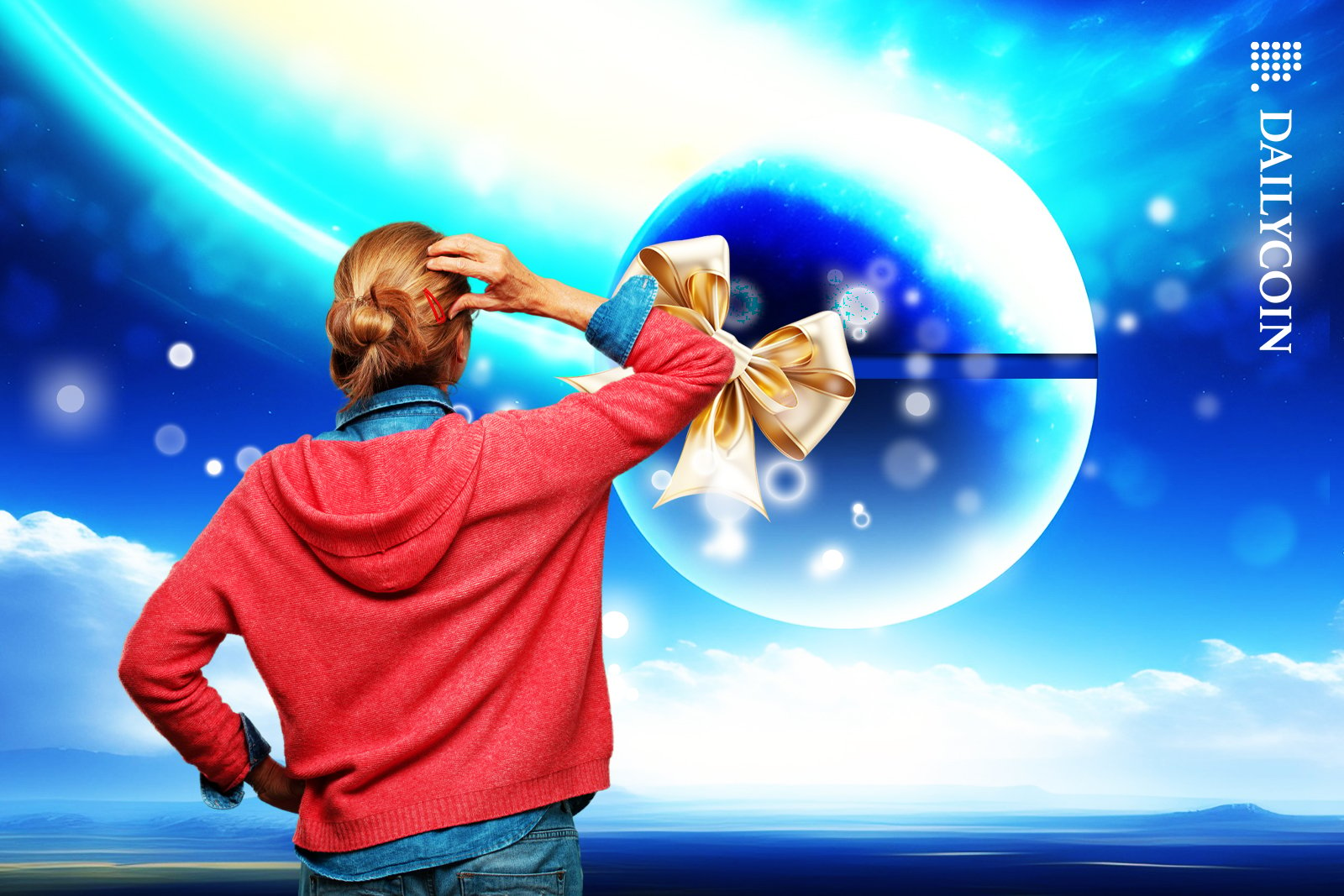 Coinbase's Base Chain hit the crypto space like an iceberg hitting the Titanic. One day, things seem relatively calm in the blockchain world; the next, a new Ethereum (ETH) Layer-2 emerges with its own minefield of explosive opportunity and catastrophic rugpulls.
In a bid to keep up with a rapidly evolving industry, Brian Armstrong and the team at Coinbase have successfully launched Base Chain. Designed to introduce millions of Coinbase users to the world of on-chain DeFi, Base has certainly made its presence felt in a competitive niche.
But what exactly sets Base Chain apart from dozens of other Layer-2 networks? Why should crypto enthusiasts, developers, and investors pay attention to the newest kid on the block?
Introducing Base Chain, Coinbase's response to the growing demand for blockchain-based products and services.
What Is Base?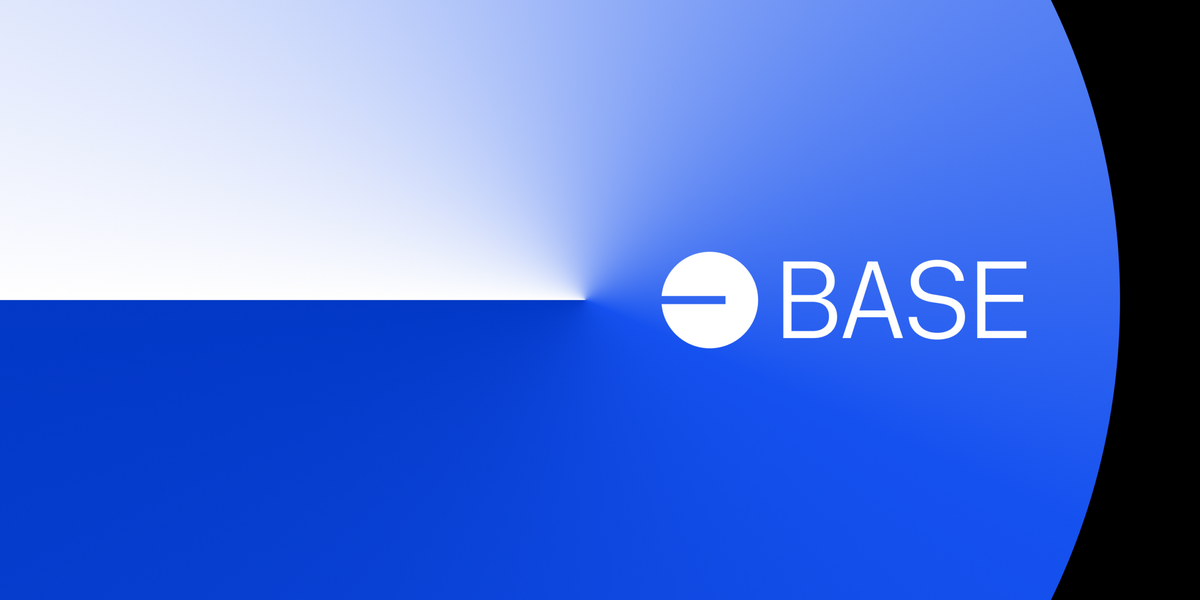 Base is a Layer-2 blockchain designed to enhance the capabilities of the Ethereum mainnet by improving transaction speed, reducing costs, and expanding functionality. Incubated by the team of pioneers at Coinbase, Base aims to make it easier, more secure, and more cost-effective for users to create a unique crypto economy of decentralized applications (dApps).
But Base isn't just any Layer 2 blockchain. Built using Optimism's OP Stack, Base will join the Optimism Superchain to create a thriving interoperable ecosystem with other popular Layer 2s.
This collaboration brings together Coinbase's decade-long experience in building crypto products with Optimism's cutting-edge technology, giving us an Ethereum L2 that's powerful and efficient but also developer-friendly and secure.
Following the release of the Base testnet in February 2023, the Base mainnet launch was completed ahead of schedule in the waning days of July.
How Does Coinbase's Base Chain Work?
Base leverages the underlying security of Ethereum, along with Coinbase's best practices, to provide a secure environment for dApps like decentralized exchanges, lending platforms, and NFT marketplaces.
As is standard amongst Layer-2s, Coinbase's Base offers full EVM (Ethereum Virtual Machine) compatibility at a fraction of the cost. The beauty of the EVM means that all existing Ethereum-based smart contracts and infrastructure work seamlessly with Base, making it easier for developers to build and deploy their dApps.
On top of that, Base's rollup architecture significantly reduces costs for users. By 'rolling up' Base transactions into one neat pile off-chain and securing it on the Ethereum mainnet, gas fees on the Base chain cost little more than a few cents. Like other Layer-2s, such as Arbitrum (ARB) and Polygon zkEVM, Base helps to resolve Ethereum's infamous scalability concerns.
How Is Base Different from Other Layer-2s?
Underneath the hood, there isn't much that separates Base from other optimistic rollups and Ethereum Layer-2s. Thanks to the OP Stack, a standardized set of open-source tools and software for Layer-2 development, Base's network architecture closely resembles Optimism (OP).
Here's the kicker. Coinbase is one of the most trusted and respected names in the space. The Coinbase cryptocurrency exchange boasts over 11 million verified users, many of whom haven't ventured outside of top cryptos like Bitcoin (BTC) and Ether.
Base represents a trusted path for these fringe crypto enthusiasts to make the leap and explore the world of decentralized Web3 apps from the safety of a familiar company. To give you an idea, the release of the Binance Smart Chain guided millions of users through their first blockchain transactions.
What Does Coinbase's Base Chain Mean for the Crypto Space?
By introducing Base Chain, Coinbase gives its users practical first-hand knowledge about blockchain technology and provides a low-cost environment for DeFi users and on-chain traders to access financial services.
Moreover, Base Chain could bring liquidity to the on-chain environment. If Coinbase users decide to leave the comfort of their favorite crypto exchange, that would mean that more people are embracing self-custody and decentralized services.
What Can I Do on Base Chain?
Base Chain will be very familiar if you've ever used another Layer-2 blockchain like Arbitrum or Optimism. By design, Base essentially offers the same utility and use cases as the Ethereum mainnet with the added benefit of faster transactions and lower fees.
Base DeFi
Just days after Base's mainnet launch, dozens of native decentralized exchanges have already been deployed by eager community developers, with LeetSwap and RocketSwap taking the lion's share of TVL (Total Value Locked). Amongst the newcomers, classic DeFi apps like SushiSwap have already added support for the Base network, while AAVE has pledged to deploy lending services on Coinbase's blockchain.
NFTs and Gaming on Base
According to the Base website, iconic Web3 gaming like Animoca Brands and NFT platforms like Magic Eden are part of the community of builders on Base.
Given the immense number of crypto projects supported by Coinbase Ventures, the crypto exchange's venture capital arm, more emerging businesses are likely to integrate Base chain into their platform.
Get Rugged?
Ironically, the big unifying story of Base's first week of operation is the terrible tale of a classic meme coin rug pull. $BALD, a meme coin that was no doubt named after Coinbase's founder, exploded overnight, running over 300,000% in a mere 13 hours. The hype was palpable, with almost every trader on the network having some exposure.
In a flash, the coin deployer pulled liquidity on the coin, leaving investors and traders scrambling to salvage what was left of their holdings. As a result, BALD's price plummeted over 90% in value, with the deployer securing over $5 million USD in profit.
Rumors amongst the crypto community suggest that the scam artist behind BALD is none other the Sam Bankman-Fried, the disgraced founder and CEO of the FTX cryptocurrency exchange. It is speculated that SBF orchestrated the rugpull to prove the fraudulence of the crypto market and discredit Coinbase, which is currently in the grips of a legal battle with the SEC.
Will There Be a BASE Token?
Coinbase has declared that they have no intention of creating a network token for Base Chain. Instead, ETH will serve as the native gas token for transactions on the network. This decision aligns with Base Chain's design as an Ethereum Layer-2 solution, leveraging the security and functionality of the Ethereum network.
At the same time, it's important to note that the crypto landscape is dynamic, and plans can change over time. When Arbitrum first launched, the Arbitrum Foundation claimed there would never be an ARB token. Where are we now?
It should go without saying but don't take any unofficial announcements about BASE tokens seriously. Anyone sliding into your DMs saying you qualify for a BASE crypto airdrop is trying to scam you.
Base Chain Pros and Cons
Like any technology, Base Chain comes with its own set of advantages and potential drawbacks. Understanding these can help users and developers make informed decisions about using Base Chain.
Pros
Accessible – Base Chain is EVM-compatible, making it easy for users and developers to port over to the network.
Low Cost – Like most optimistic rollups, Base Chain boasts gas fees that only cost a few cents.
Secure and Scalable – Base combines Ethereum's security with Layer-2 transaction speeds to offer a scalable network.
Backed by Coinbase – Coinbase is one of the most trusted businesses in the crypto space, with deep pockets to support the growth and development of Base.
Cons
Unproven – As a new player in the blockchain space, Base's architecture hasn't been truly put to the test yet.
Competition – The Layer-2 field is arguably the most competitive niche in crypto, with rivals like Arbitrum and Polygon gunning for L2 dominance.
Centralization – Although Base Chain is committed to progressive decentralization, the fact that it's the brainchild of Coinbase raises concerns about centralization.
On The Flipside
Almost every crypto exchange now has its own dedicated blockchain network. Binance has BNB Chain, KuCoin has KCC, and even OKX has OKC. Apart from BNB Chain, none of these networks have sustained high usage. Why should Coinbase's Base be any different?
Why This Matters
Coinbase has over 11 million verified users, but many of these accounts have never taken their funds off the crypto exchange or used dApps due to the risks involved with self-custody. Base chain might be the network that gives these users the confidence and peace of mind to take this key step into the crypto world.
FAQs
What is Base L2?
Base L2 is a Layer 2 Ethereum scaling solution incubated and backed by Coinbase, a popular cryptocurrency exchange.
Where can I buy BASE?
You cannot buy BASE coins anywhere because there is no BASE token.
How does Coinbase make money?
Coinbase primarily makes money from trading fees collected from users of its main product, a cryptocurrency exchange and trading platform.