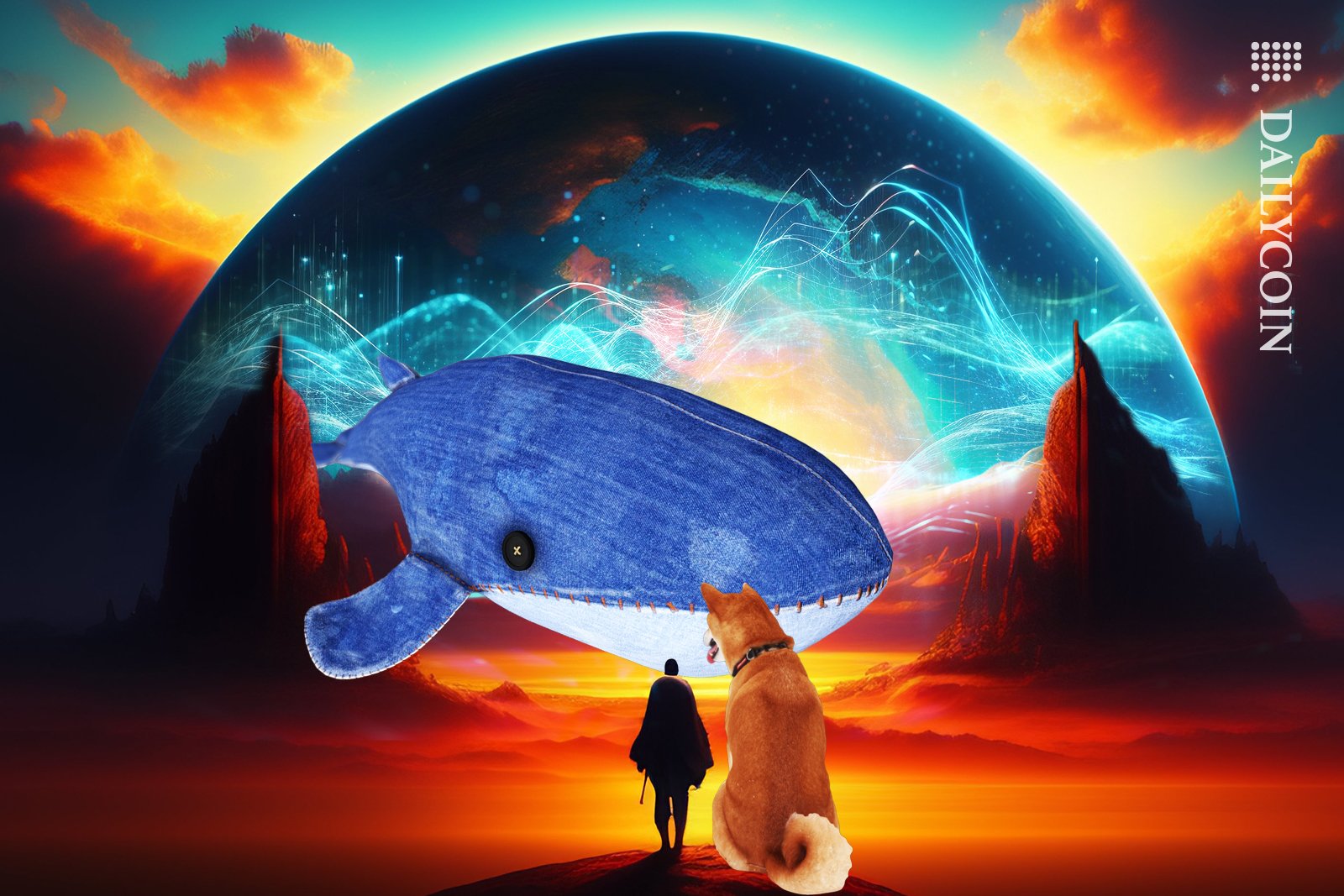 Shiba Inu built an unconventional Doji pattern last week.
Key on-chain data unravels two bullish signs for Shiba Inu.
Whales switch strategies, adapting to changing market conditions.
The popular memecoin Shiba Inu (SHIB) has stumbled upon resistance after last week's bullish breakout. Despite reaching the seven-day high of $0.00000838, SHIB encountered bearish pressure on Sunday 16th and has traded below the $0.000008 resistance line for most of the week.
At press time, the SHIB trades at $0.00000791, according to CoinGecko. While the canine coin lost 1.5% of its value over the week, the monthly perspective still looks green for Shiba Inu, with 8.3% gains. In comparison, the leading digital asset Bitcoin (BTC), scored 3.3% in the same time frame, while the weekly deficit stands at 4%.
This signifies a change in top Ethereum whales' behavior. The newly-adopted strategy likely involves moving around a percentage of the liquidity in the largest caps and spreading it around popular cryptocurrencies with relatively smaller market caps than BTC or ETH. This diversification by Ethereum whales contributed towards $SHIB holding its crucial support levels of $0.000007950.
Can Shiba Inu Eat a Zero?
The upsurge of top Ethereum whale trading activity is also evident in the on-chain metrics. Blockchain data analytics company IntoTheBlock presents an even split in the live data – large transactions and net network growth are the two bullish signals. While net network growth is deemed an overall bullish signal for the crypto's growth, this metric is measured by comparing new wallets to those that recently went to zero.
With a 1.15% increase in large transactions, Ethereum whales seem to be topping up their $SHIB stash, as the canine memecoin is already the top-held asset among the TOP 100 whales, according to WhaleTracker. However, a slightly bearish concentration indicator means that not many new whales are surfacing from the crypto ocean, but rather the same Ethereum whales are taking the opportunity to move in changing market conditions.
Shiba Inu's recent attempt to eat a zero failed before reaching the northbound support level of $0.00000950, last seen on May 7th, 2023. SHIB is now back at phased consolidation after the bears reversed the bullish divergence. While the market indecisiveness could produce another bull run, crypto bulls would have to hold the aforementioned support level before reclaiming early May levels.
On the Flipside
The price movement of Shiba Inu (SHIB) could be affected by other key factors besides on-chain signals.
These include crypto project developments, overall market sentiment, and Shiba Inu's burning mechanism.
Why This Matters
The ERC-20 token Shiba Inu is considered a long-term investment by the TOP 100 largest whales on Ethereum.
Read DailyCoin's top crypto news:
Unraveling FTX's $1 Billion Lawsuit Against SBF and Associates
SEC Gives Up on Coinbase Defense Strike as Judge Takes a Stance