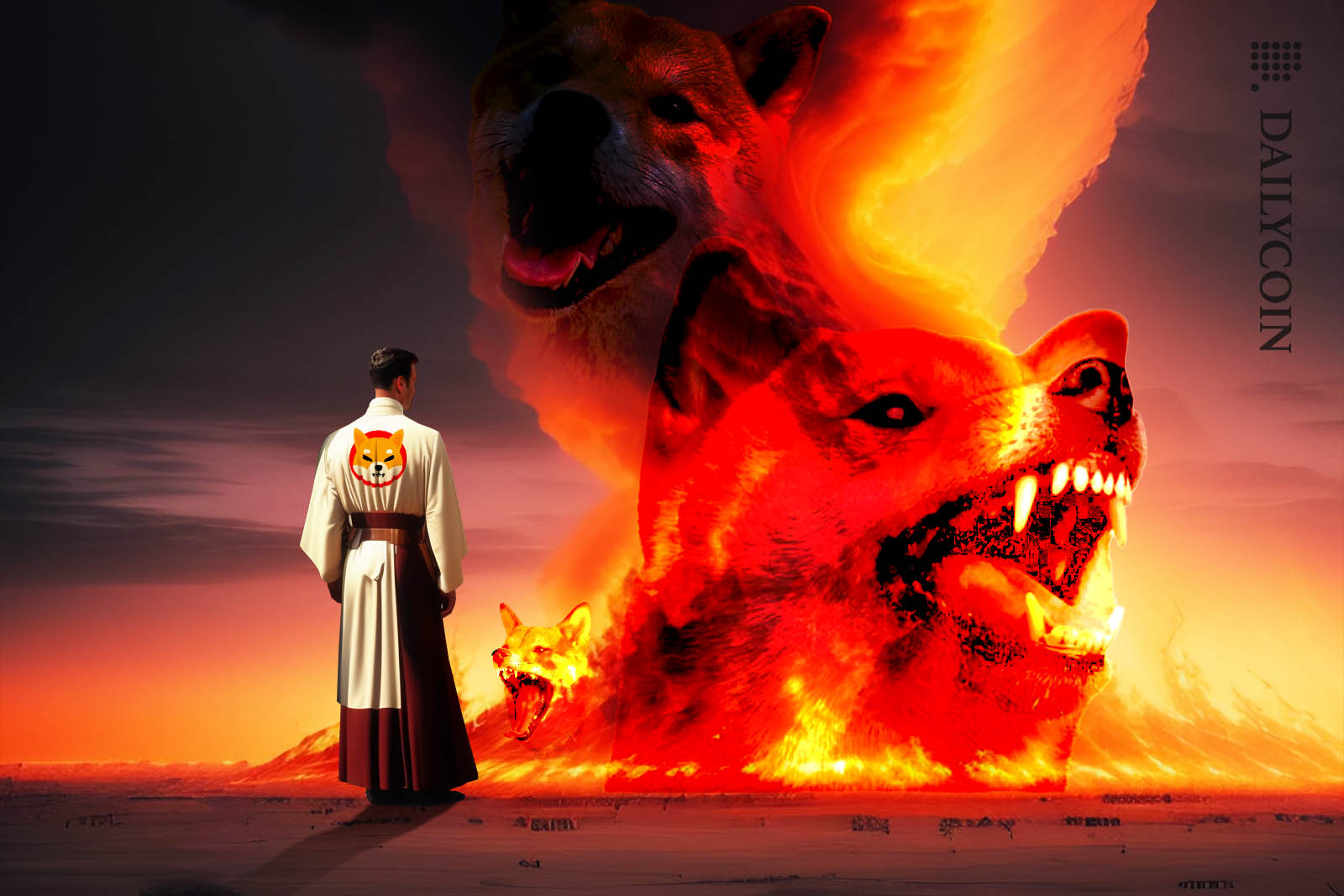 Shiba Inu had a bullish run last week but got rejected at key resistance.
A sneak peek of the Shibburn UI for Shibarium leaked a few months ago.
SHIB Army members calculate the impact of a projected monthly average.
An intense duel between bulls and bears resulted in a short bullish breakout for SHIB last week, but the indecisive market sentiment has led SHIB to retrace the gains fully. To maintain the canine coin's price, one key factor is at the center of discussion among the members of the vast crypto community – Shiba Inu's (SHIB) burning technique.
Indeed, Shiba Inu's official burning tracker has reported a sharp increase in Shiba Inu burns over the last 24 hours. The SHIB Army sent 109 million $SHIB tokens ablaze in ten transactions, totaling $836.58. However, the SHIB community has raised concerns about Shibburn's unstable daily burn rate, which fluctuates heavily depending on the efforts made by separate community members.
How Much SHIB Can Be Set Ablaze Per Month?
In the broader picture, 109 million $SHIB tokens burned daily might not significantly impact Shiba Inu's market price. Instead, Shiba Inu members are discussing the prospects of the Shiba Inu burning mechanism, as prominent member Crypto Bezos recently shared a projection of five trillion monthly burns.
If this SHIB burning threshold comes into action, half of the currently circulating supply could be eliminated in about five years. With 579 trillion $SHIB tokens remaining, the Shiba Inu community estimates that up to 12% of this circulating supply could be sent to the eternal fire annually.
Ultimately, most Shiba Inu burning prospects depend on the success of Shibarium's mainnet, which is due for launch next month at the Blockchain Futurist Conference. According to the devs, the mainnet will implement an auto-burning function, which could easily swap between $BONE to $SHIB to create an automatic burning vault, as pictured in the sneak peek.
On the Flipside
Some members of the SHIB Army on Twitter are skeptical about the 5 trillion SHIB a month projection.
Only an automated burning mechanism via the Shibburn UI could guarantee the speculated results.
Why This Matters
Shiba Inu's burning mechanism is one way of maintaining the popular memecoin's value in the long term.
Explore DailyCoin's latest cryptocurrency news:
Social Bots Are Watching You. How Dangerous Are They?
Bank of America Heralds Avalanche: "Future of Tokenization"