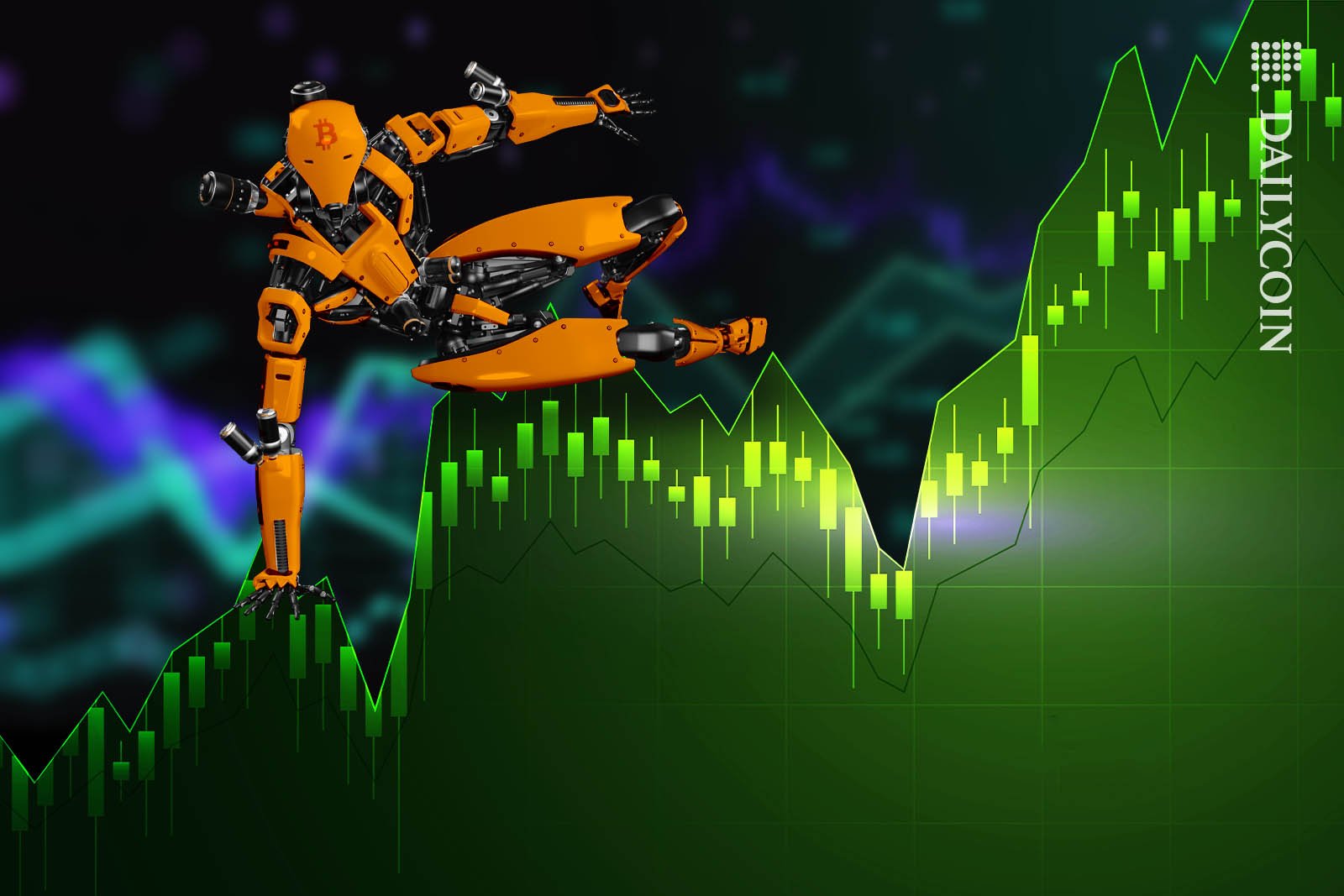 Binance's half-year report underscores the resilience of the crypto markets.
Bitcoin continues to dominate, demonstrating its enduring appeal among investors.
"Digital Gold" outperformed many traditional investments.
In the dynamic landscape of cryptocurrency, Bitcoin continues to maintain its position as a dominant player. The Binance 2023 Half-Year Report highlights its performance, interplay with traditional finance, and the emergence of innovative trends within its ecosystem.
Crypto Markets Resilient
In the first half of 2023, the crypto markets faced numerous challenges, ranging from regulatory uncertainties to market volatility. According to Binance's half-year report released on Thursday, June 20, the markets demonstrated remarkable resilience despite these hurdles.
This is evidenced by the crypto market cap's growth over the past year. The crypto market cap stood at $1.1 trillion in July 2023, compared to $0.9 trillion in July 2022.
The report notes that this positive movement signals the robustness of the crypto market. It also suggests that Bitcoin has proven the most robust digital asset in the year's first half.
Bitcoin's Unwavering Dominance
The world's largest cryptocurrency continued to dominate, further solidifying its position as a preferred choice among investors. As other crypto investments took a hit due to regulatory pressures, Bitcoin stood firm.
This development has led Bitcoin's market cap to 50.5% on June 30, 2023, up from 40% at the start of the year.
Despite thousands of alternative tokens, this trend has reaffirmed Bitcoin's position in the crypto market.
Bitcoin and Correlation to the S&P 500
Another interesting fact highlighted by the report was Bitcoin's falling correlation with the S&P 500, a common benchmark for traditional financial markets. This correlation with the stock market continued to drop in 2023.
Despite the fluctuating relationship between Bitcoin and the stock market, the relationship continues to trend downwards. By the end of June, Bitcoin's correlation with the S&P 500 fell to a three-year low of just 7%, compared to around 45% in January.
The declining correlation underscores the potential of Bitcoin as a portfolio diversifier. This relationship between Bitcoin and the S&P 500 continues to be a subject of keen interest among investors and market analysts.
In particular, Bitcoin maximalists argue that the "digital gold" could be a haven from inflation. The declining correlation between the stock market and Bitcoin helps their case.
On the Flipside
Bitcoin's low correlation with the S&P 500 does not necessarily make it a diversifier and a haven from inflation. Specifically, Bitcoin is not inversely correlated with the stock market.
Bitcoin's rising dominance may be a reflection of the issues that most altcoins are facing. In particular, after the US regulatory crackdown on crypto.
Why This Matters
For crypto traders, understanding the dynamics of Bitcoin and the overall crypto market is crucial. Bitcoin's dominance suggests its strong position and reliability in the crypto market.
Read more about Bitcoin's relationship with TradFi:
Inflation Rates Lower Than Predicted: Bitcoin Reacts with Volatility
Read more about Bitcoin BRC-20 staking on OKX: