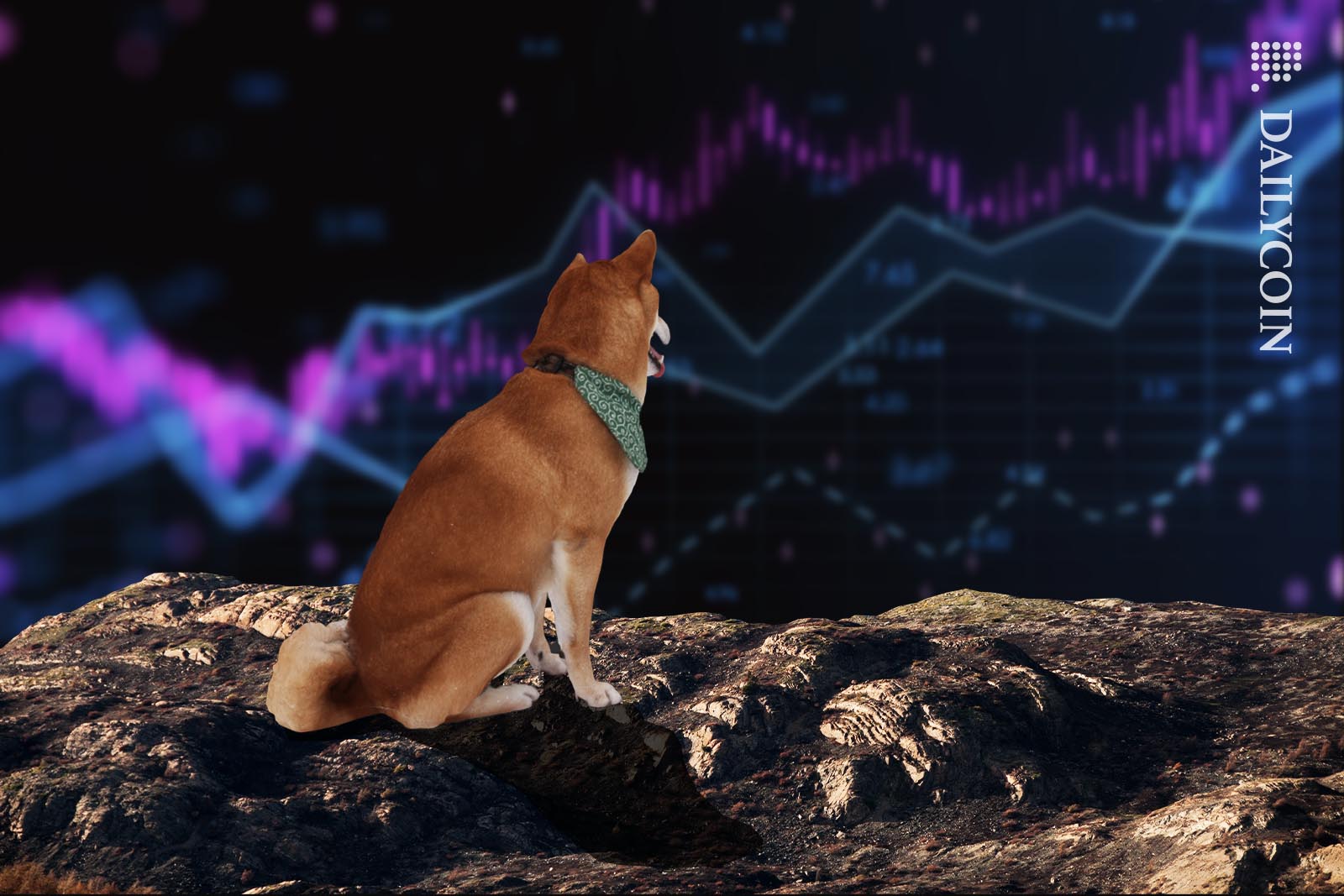 Memecoin Shiba Inu has been trading in a narrow price range.
The phased consolidation of $SHIB produced an unusual pattern.
Shiba Inu reclaimed a critical support line today with 6.4% gains.
The tussle between Shiba Inu's bulls and bears continues in full motion. Technically speaking, the popular cryptocurrency has been trading in phased consolidation since early June. On top of that, this week has seen almost equal division between bears & bulls, which produced an ultra-rare geometric pattern in the trading charts.
Doji, a candlestick that usually indicates trader indecision, occurred in the weekly Shiba Inu trading charts. This geometrical figure can be spotted by a narrow body and very long wicks. The Doji pattern, the Dragonfly candlestick, points to neutral market sentiment and continuing consolidation. The trend only ends when bulls or bears come up as winners.
Fortunately, Shiba Inu's bulls have prevailed this time – the bullish breakout happened right after another highly-publicized altcoin, XRP, was officially deemed a non-security by a prominent United States judge in the Ripple vs. SEC case. Gearing up for a breakout, SHIB reached a bullish divergence at $0.00000752.
SHIB Breaks Important Barrier Amid XRP News
While the bulls are back in control, it's also fair to point out that the bull run is mainly driven by general cryptocurrency news – XRP has been deemed a non-security, which set off a wave of cash inflow into various altcoins. Following the announcement, SHIB gained 7.04% and even reclaimed the crucial support line of $0.000008, which brings $SHIB back to June 24th levels.
During that time, the famous canine coin was rejected at mid resistance line before erasing a zero in its market price. However, it's also important to note that Shiba Inu's bull run in June started from $0.00000650, a yearly low for the canine cryptocurrency. With the scales tipped in favor of bulls, a lot will depend on the launch of the Shibarium mainnet, slated for August.
On the Flipside
The on-chain signals indicate a neutral net network growth and slightly bearish concentration.
Ultimately, this means that the largest holders are cautious.
However, SHIB is still the most popular asset by dollar value among the TOP 100 Ethereum whales.
Why This Matters
Analyzing cryptocurrency behavior is pivotal to establishing price correlation and trader sentiment toward the token.
FAQs
Will Shiba Inu go on a bull run?
Shiba Inu (SHIB) will go on a bull run when it breaks the bullish divergence and holds above key support levels. $SHIB has a high price correlation with Ethereum (ETH), as the memecoin runs as an ERC-20 token. Shiba Inu also has some price correlation with Bitcoin (BTC) and rival memecoin Dogecoin (DOGE).
Is Shiba bullish or bearish?
Shiba Inu's market conditions can be either bullish or bearish, depending on social media sentiment, technical on-chain signals, and other factors. For instance, blockchain project developments by SHIB Token tend to influence the price of Shiba Inu and Bone ShibaSwap.
Will Shiba Inu hold value?
Many see Shiba Inu as a long-term cryptocurrency investment with a constantly growing community. Altcoins with longevity usually hold value and are more resilient to extreme crypto market conditions.
Is Shiba Inu a pump and dump?
Shiba Inu is not a pump and dump. In crypto, pumps and dumps are cryptocurrencies that sharply increase in value over a short period before becoming irrelevant quickly. The scams usually use retail investors as exit liquidity.
Explore DailyCoin's top crypto news:
Musk's xAI Startup: A Beacon of Hope for the DOGE Community