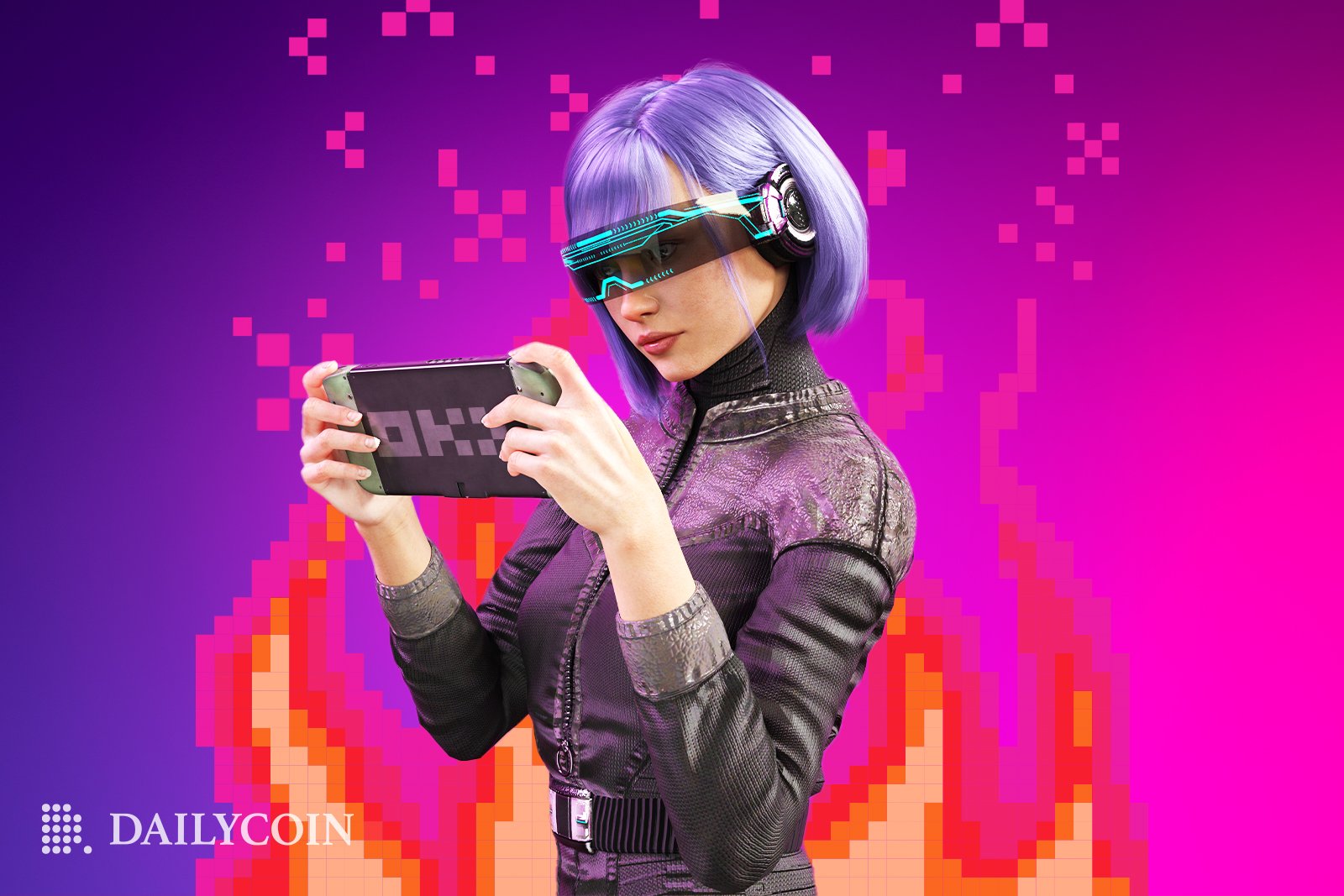 OKX launches flash deals on its OKX Earn platform amidst a potential crypto bull run.
The exchange also introduces cross-chain gas swaps for wallet users to enhance their experience.
As crypto flashes signs of a potential bull run, exchanges are fighting to bring in as many customers as possible. This has led to a windfall of deals for consumers.
OKX, one of the largest exchanges in the world, launched several flash deals on its OKX Earn platform. The exchange also introduced cross-chain gas swaps for OKX Wallet users, aimed at enhancing user experience.
Starting on Friday, OKX Earn users can now participate in flash deals on several tokens. These deals offer high annual percentage yields (APYs) on various assets for a limited time. 
The first flash deal features IguVerse (IGU), a popular digital asset, and offers an annual percentage yield (APY) of 150% for a 7-day term. This initial offering has a limit of 1,000,000 IGU, with an individual limit of 4,000 IGU.
OKX plans to introduce more flash deals for different assets in the coming days.
It is important to note that high APYs are primarily a marketing strategy. OKX offers these deals for a short amount of time, as they would be unsustainable in the long run.
Cross-Chain Gas Swaps for OKX Wallet Users
OKX is also expanding its gas swap feature to include cross-chain gas swaps. This means that when users want to make a token transfer on-chain, they can pay for gas with different tokens.
Instead of using just the native token, for example, Ether for Ethereum, users can use other tokens, including stablecoins like USDT, USDC, or DAI.
The Swap for gas feature currently supports nine networks: Ethereum, OKC, BSC, Polygon, Fantom, Avalanche, Arbitrum, Optimism, and Tron. OKX has plans to expand support to other blockchains in the near future.
On the Flipside
As the market becomes increasingly competitive, exchanges will go to great lengths to attract users. While deals may look enticing, users should be cautious and conduct thorough research before participating.
Fake giveaways and airdrops are particularly dangerous. Users should always make sure they are dealing with reputable platforms.
Why You Should Care
The introduction of flash deals and cross-chain gas swaps by OKX provides users with more opportunities and convenience in the crypto market.
Read about a fake airdrop circulating on Twitter:
Beware! 3M Polkadot Airdrop Is Fake, Twitter Scammers Run Rampant
Read about what Credit Suisse panic means for crypto going forward:
Credit Suisse Panic: Key Takeaways for Crypto