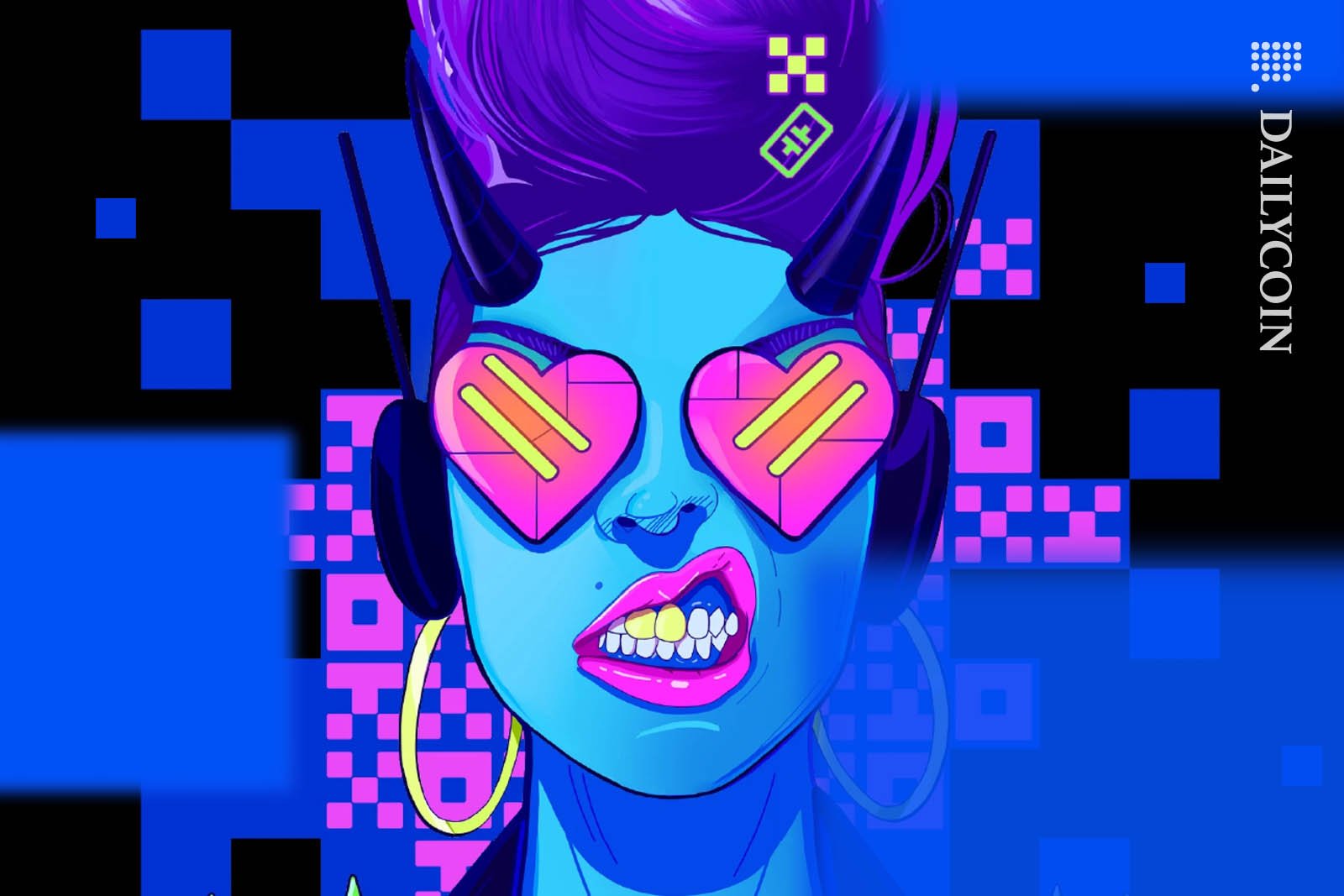 In the vast and ever-evolving crypto landscape, centralized exchanges like OKX still dominate user experience. That's why choosing the right exchange can significantly impact your trading experience.
For that reason, DailyCoin is looking at major exchanges to provide in-depth reviews to protect its audience. This time, we are covering OKX. Boasting a broad range of products and features, OKX aims to offer a comprehensive crypto trading platform that suits the needs of both novice and experienced traders.
From spot trading and futures contracts to a vibrant P2P marketplace and an expanding NFT platform, OKX positions itself as a one-stop shop for all things crypto. But what makes OKX different from other major exchanges like Coinbase or Binance?
What Is the OKX Crypto Exchange?
OKX is a Seychelles-based cryptocurrency exchange where users can purchase, trade, and sell a plethora of digital currencies like Bitcoin and Ethereum.
Known for its wide array of offerings, OKX provides advanced trading features, including futures and margin trading, which draw in experienced traders searching for high-stakes opportunities.
With this assortment of features, OKX has gained a loyal user base, ranking it among the top cryptocurrency exchanges in the world by trading volume. The platform is accessible in over 100 countries and supports a wide range of cyptos.
Besides a comprehensive array of crypto, OKX provides low fees and prioritizes robust security measures. OKX also offers a suite of tools and features designed to cater to its diverse user base. Here's a brief overview of some of its key offerings:
Crypto Spot Trading: OKX's primary product is its exchange, with over 500 trading pairs. This includes leading altcoins like Polkadot (DOT), Chainlink(LINK), Ripple (XRP), Polygon (MATIC), Litecoin (LTC), and stablecoins like USDT. It provides a range of order types, including market, limit, and stop orders, providing flexibility for traders.
Futures and Margin Trading: For those seeking higher risk and higher reward opportunities, OKX offers futures and margin trading. This platform offers other functionalities, including advanced trading tools like crypto trading bots.
Earn: OKX's Earn feature lets users earn passive income on their crypto holdings. Users can stake or lend their cryptocurrencies, thereby earning interest over time.
OKX Wallet: This crypto wallet provides a secure and user-friendly one-stop solution for storing, trading, and managing crypto assets and NFTs across over 37 blockchains.
History of the OKX Exchange
Launched by Star Xu in 2017 as OKEx Exchange, the platform emerged as a secure and efficient trading platform that caters to both novice and experienced traders.
Throughout the years, OKX has successfully adapted to regulatory changes and market fluctuations. In 2018, the exchange expanded in Malta, thanks to the country's effort to provide clear regulation for crypto.
In 2023, the exchange applied for a trading license in Hong Kong due to its forward-standing stance on crypto. A Hong Kong license enables OKX to access more potential investors and users, especially those from China.
OKX has consistently upgraded its platform to enhance user experience, security, and customer support. Currently, the exchange offers cryptocurrency trading, futures trading, margin trading, and derivatives.
OKX Trading Experience
OKX aims to empower users by providing a seamless and comprehensive trading experience. Its diverse trading features, convenient mobile app, and low fees have made it an attractive trading platform.
Payment Methods: Diverse and Convenient
OKX aims to provide its users with the utmost convenience when depositing funds. As such, the platform supports various payment methods that enable users to buy crypto easily. Users can deposit funds via bank transfers, credit or debit cards (Visa or Mastercard), or even Apple Pay.
Moreover, OKX also supports deposits in various fiat currencies, including USD, EUR, and GBP, making it even easier for users worldwide to trade on the platform.
Withdrawal Limits: Generous, After Authentication
Crypto withdrawals are also convenient, with generous withdrawal limits. For users with Level 2 KYC verification (which includes ID verification), the daily withdrawal limit is 100 Bitcoin (BTC) or equivalent.
For users who have completed Level 3 verification (which involves submitting additional documents for proof of address), the daily withdrawal limit is 500 Bitcoins (BTC) or equivalent.
These limits are subject to change and may vary depending on the policies of OKX and regulatory requirements. It's always best to verify the current withdrawal limits by checking directly on the OKX website or contacting their support team.
It's also important to note that these withdrawal limits are quite generous compared to other exchanges.
OKX P2P Withdrawals
On the other hand, OKX does not have direct support for fiat withdrawals. Instead, OKX enables withdrawals through its peer-to-peer (P2P) marketplace.
In it, users can swap crypto with other users for most major currencies, including USD, EUR, CNY, CHF, and more. Prices and payment options vary per region and currency.
OKX Trading Fees
As with any exchange, understanding the fee structure is critical before trading on OKX. Here's a breakdown of the various fees associated with using this platform:
Trading Fees
OKX uses a tiered fee schedule for spot trading based on 30-day trading volume and OKB holdings (OKX's native utility token). This approach is relatively standard across many crypto exchanges and aims to reward high-volume traders with lower fees.
For the lowest tier (Tier 0), the maker fee is 0.10%, and the taker fee is 0.15%. This means if you add liquidity to the market (i.e., you place an order that doesn't immediately fill), you pay a lower fee than if you take liquidity from the market (i.e., you place an order that fills immediately). As your trading volume increases and/or you hold more OKB, your fees can decrease substantially. For the highest tier (Tier VIP 3), the maker fee is 0.02%, and the taker fee is 0.05%.
Futures Trading Fees
OKX also has a tiered fee structure for futures trading, with maker fees ranging from 0.020% to 0.010% and taker fees from 0.050% to 0.030%, depending on the tier level.
Withdrawal Fees
OKX's withdrawal fees vary depending on the cryptocurrency being withdrawn. For example, withdrawing Bitcoin incurs a fee of 0.0005 BTC, while withdrawing Ethereum will cost you 0.01 ETH.
However, the fees fluctuate based on the market, as they have to consider gas fees. It is always best to check the okx.com for the latest info.
Exchange Fees
OKX does not charge any fees for depositing funds into the platform, regardless of the deposit method (crypto or fiat). However, there are fees for withdrawals, depending on the method. For example, if you withdraw via a bank card, a fee of 3.50% applies.
In conclusion, OKX's fees are relatively competitive compared to other top exchanges, particularly for high-volume traders. However, always understand the full fee schedule and how it applies to your specific trading behavior before deciding to trade on any platform.
Pros and Cons of OKX
Like any exchange, OKX has its strengths and weaknesses. Here are some points to consider:
Pros
Extensive Cryptocurrency Support: OKX supports over 500 cryptocurrencies, providing a broad spectrum of trading opportunities.
Advanced Trading Features: Futures and margin trading give experienced traders the opportunity to leverage their assets for potentially higher returns.
Passive Income Opportunities: With its Earn feature, users can earn interest by staking or lending their cryptocurrencies.
Competitive Fees: OKX's fees are lower than many other popular exchanges.
User-Friendly Interface: OKX offers a clean, intuitive platform catering to novice and experienced traders.
Cons
Complex for Beginners: While OKX offers a user-friendly interface, the multitude of features can be overwhelming for beginners.
Limited Fiat Options: Though OKX supports some fiat currencies, it's not as extensive as other exchanges.
Not available to US users: Unfortunately, OKX is currently unavailable for users from the United States due to regulatory issues. 
Is OKX Right for You?
As someone who doesn't spend much time day trading, my interactions with cryptocurrency typically involve receiving payments in various digital assets. However, on a friend's recommendation, I decided to take the plunge and try OKX.
My first venture into the platform was the P2P marketplace. While this feature promises the ability to trade directly with other individuals, in my experience, the P2P marketplace was not as user-friendly as I had hoped. The fees and payment options were confusing, and I struggled to find the right payment option.
Ultimately, I decided to do a few trades on OKX and keep my tokens there for a while. When I decided to cash out, I transferred my tokens to Binance and converted them to fiat.
If you are someone who trades or holds daily, the lack of direct fiat withdrawals should not be a concern. In addition, if you are someone that is comfortable with P2P trading or in a region where there are better options, you could use that feature.
On the Flipside
OKX is an interesting option for advanced and frequency traders. It offers a plethora of options, including futures and margin trading, leverage options, and passive income.
On the other hand, the platform is not the best option for receiving crypto payments. Moreover, the interface is intuitive enough for beginners, but the vast array of features can initially be overwhelming.
Why This Matters
OKX is a versatile platform that caters to a wide range of crypto enthusiasts. For crypto pros or those willing to put in the effort to become pros, the platform offers plenty of features, many trading options, and attractive fees.