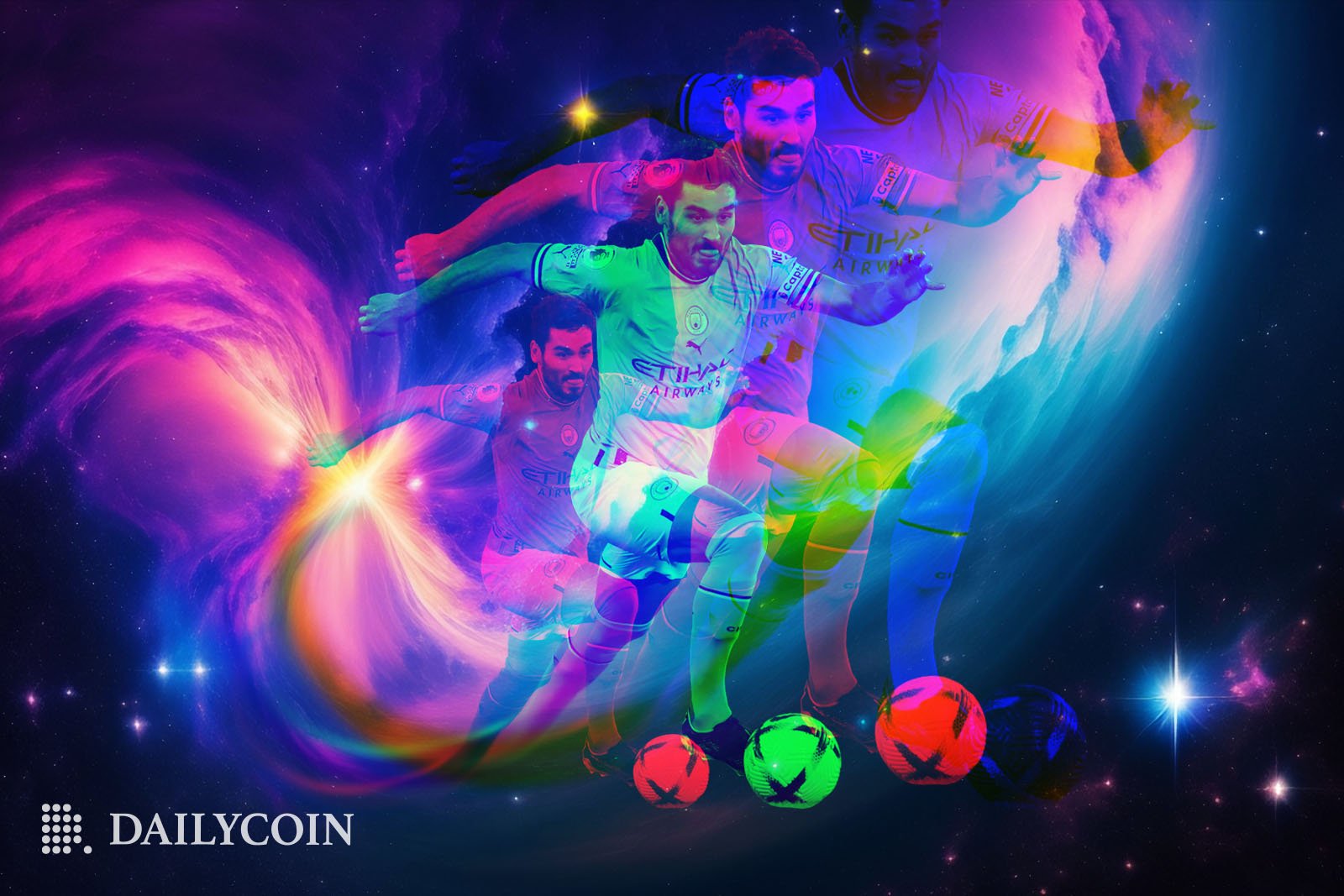 Ilkay Gundogan has released a football course in the metaverse.
In partnership with OKX, the Manchester City captain looks to guide players with an immersive experience.
The metaverse is becoming increasingly popular for a variety of digital activities. Despite big companies shutting down their plans for the sector, the digital playground is still the go-to destination for all things virtual, even for soccer courses from some of the best players and teams in the world.
After profound success with its first metaverse soccer training session with Ruben Dias, OKX has released its second soccer masterclass, this time with Manchester City's captain, Ilkay Gundogan.
Make Your Play
OKX, one of the leading cryptocurrency exchanges in the world, has launched an immersive metaverse experience for soccer fans called Make Your Play. The initiative will feature Gundogan stepping into the OKX Collective metaverse to guide passionate soccer players into becoming a dominating force in the midfield.
Gundogan's soccer class will help fans through pre-planned drills and showcase the midfielder's in-game decision-making processes and love for coaching.
İlkay Gündoğan shared in a press release:
"The beauty of our game is in the tactics. As someone who loves coaching and highlighting the tactical skills that are needed to win, it is hugely exciting to be able to share what I know in an arena like the OKX metaverse."
The OKX collective is the cryptocurrency exchange's virtual metaverse environment. The program will allow fans to access special content from some of Manchester City's best soccer players, including Alex Greenwood, Jack Grealish, and Ruben Dias.
Gundogan's soccer class closely follows Manchester City's center-back Ruben Dias' metaverse workshop. OKX seeks to unlock more experiences designed around each top soccer player's playing style and personal interest.
Besides the exclusive training content, OKX plans to include music and NFT-backed digital experiences and competitions. Fans can then participate and compete to win prizes, passes to team training, match tickets, and more.
On The Flipside
Why You Should Care
Manchester City is one of the most successful teams in the world and in the English Premier League. The soccer team is in the championship spotlight, winning title after title. It could benefit the Web3 space by bringing its fans to adopt the technology and immersing themselves in exciting experiences.
Canon plans its Web3 entry:
Canon Takes a Shot at an NFT Marketplace on Ethereum
Read how a soccer fan token shrunk to half: 
Argentine Soccer Fan Token (ARG) Shrinks to Half After FIFA World Cup Victory