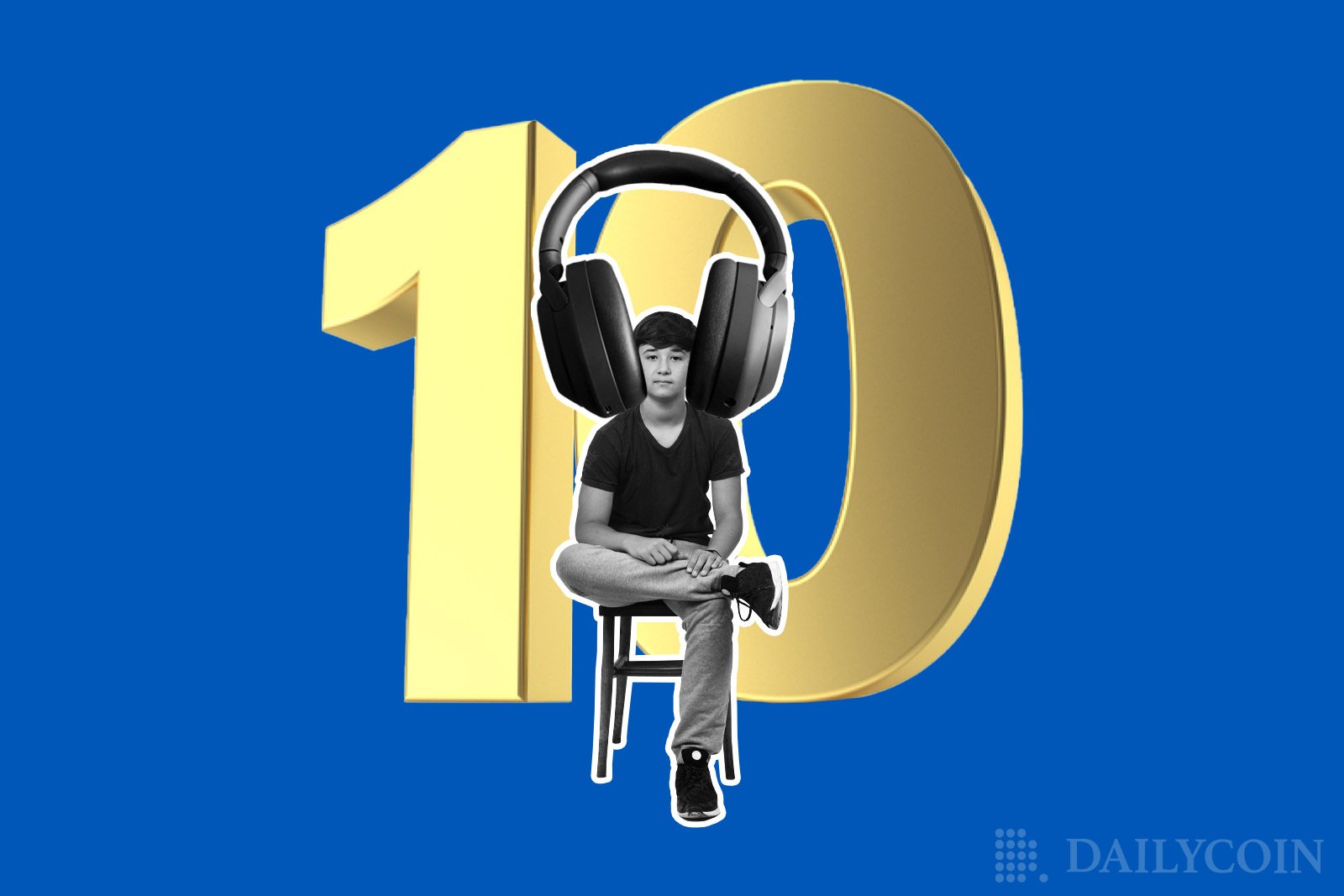 Music streaming is one huge infrastructure right now driving the music industry globally. Let's face it, the growth of music streaming platforms has opened up new opportunities for artists and listeners alike. Moreover, this growth is driven by music-loving Gen Z and Millennials, who prefer the subscription economy.
Notably, the U.S. alone has 82.1 million paid subscribers to on-demand music streaming platforms, with global music subscribers surging 26.4% to 523.9 million during the Covid pandemic. The overall ease of streaming music means that more music lovers will keep listening to their favorite music for many years.
Before now, community-driven centralized streaming platforms like Spotify and YouTube gave artists more freedom to express themselves with built-in legal infrastructure support. However, the possibilities are endless with the advent of decentralized music streaming platforms, which gives more to music creators and listeners. 
Decentralized streaming platforms offer musicians more control over their music, ensure transparency in royalty distribution, eliminate middlemen from music sales (think record labels and distributors), boost revenue for musicians, eradicate the musician/audience divide, and establish a point of origin for music creators. 
In fact, artists like Lupe Fiasco, Gramatik, and Pitbull have advocated for decentralized technologies in music, and proponents champion blockchain's distributed ledger technology.  
So if you are an upcoming musician or are a listener looking to try out decentralized music streaming platforms, this is the piece you need to read as we'll be uncovering the top 10 decentralized music streaming platforms you need to know. Without further fuss, let's get this show on the road.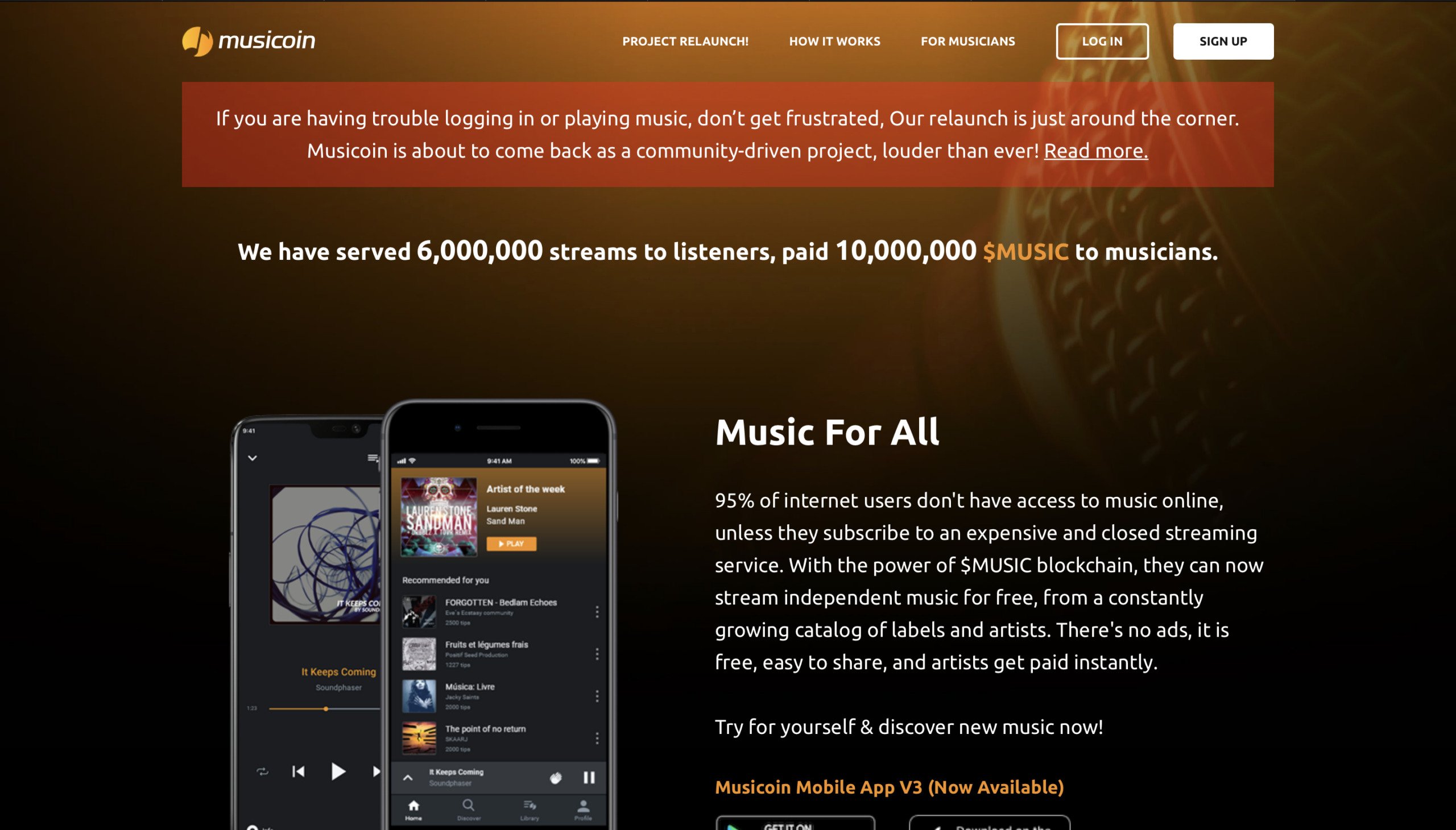 Musicoin is a blockchain-based cryptocurrency that allows musicians to get paid directly from fans. It is a peer-to-peer platform that can be used to listen to music, publish songs, and share them with others.
The decentralized music streaming platform also allows content creators to earn money in other ways, like royalties from their work. Speaking of royalties, the platform issues a native currency whose value is tied directly to the number of users who hold it and its popularity among them. 
With Musicoin, you can stream various music catalogs from independent musicians; absolutely free and without ads. You can also follow your favorite musicians and stay up to date on their activities and creations, communicate with them directly, and show your appreciation for their content by providing feedback, tipping, sharing songs, and curating playlists.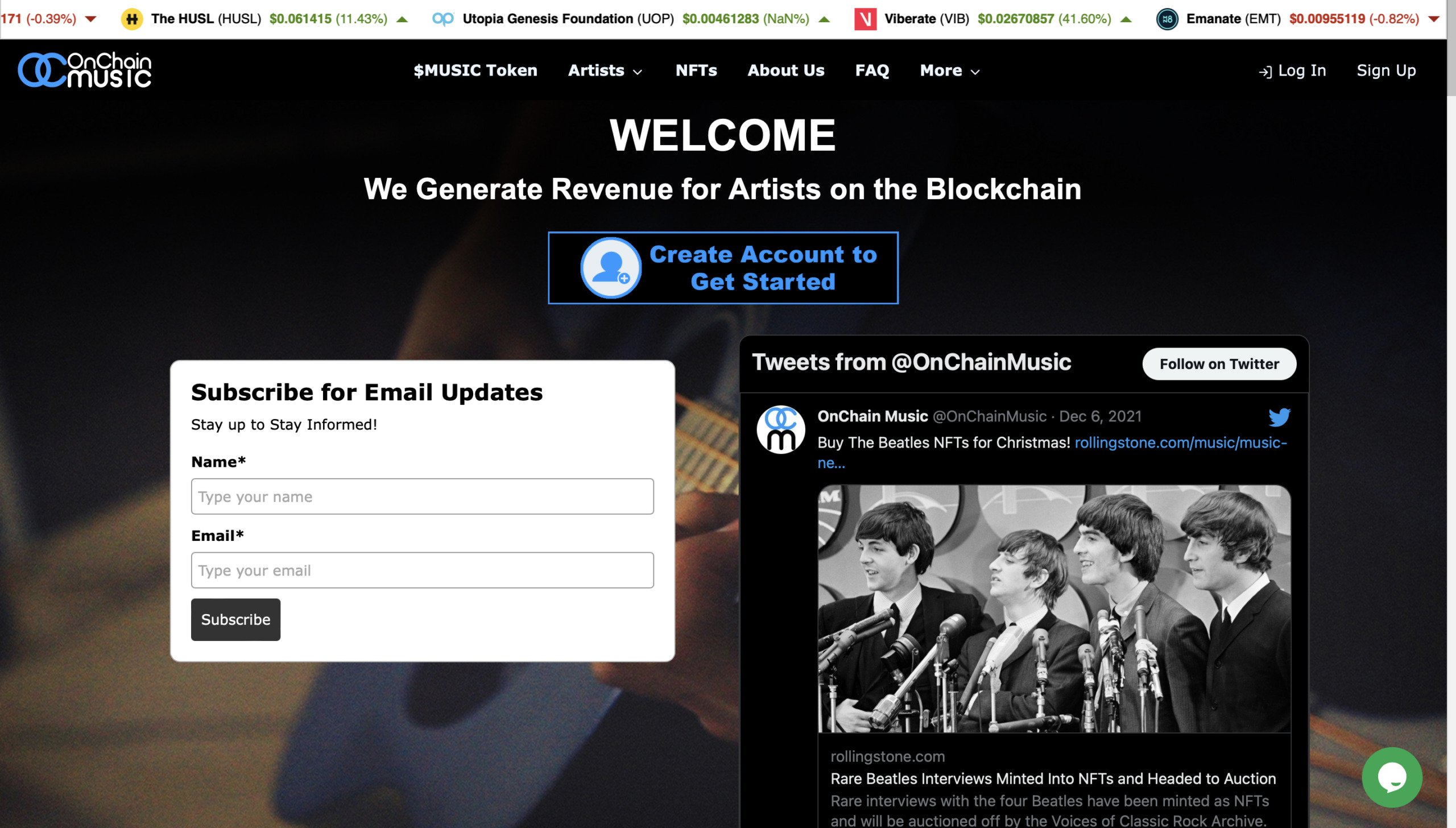 OnChain Music was founded to assist its pool of artists, bands, singer-songwriters, DJs, and musicians of all genres in earning more money directly from their royalties by leveraging blockchain and the sale of NFTs.
The platform has its own native $MUSIC token, a hybrid cryptocurrency combining different attributes, including utility, governance, and revenue share token. As the value of the $MUSIC token rises, artists on OnChain's list may see greater royalty payments, transforming their music into a lucrative investment.
Specifically, artists and labels receive up to 85% of all revenue from music hosted with OnChain, distributed through platforms like Aurovine, Audius, XSongs, and Emanate. This revenue is then distributed via the platform's cryptocurrency, which may be swapped for USD or USDT (Tether).
Based on the blockchain, eMusic operates as a music distribution and royalty management platform that rewards artists and fans. The decentralized music streaming platform features, among other things, instant royalty payouts, a rights management and tracking database, fan-to-artist crowdfunding, and back-catalog monetization for copyright holders. 
eMusic also rewards fans by offering exclusive artist content, promotional incentives, and cheaper prices relative to other streaming sites. Music lovers can listen to everyone from Aretha Franklin to Beck using eMusic's membership tokens, eMU, an Ethereum-based token that ensures that artists are fairly paid.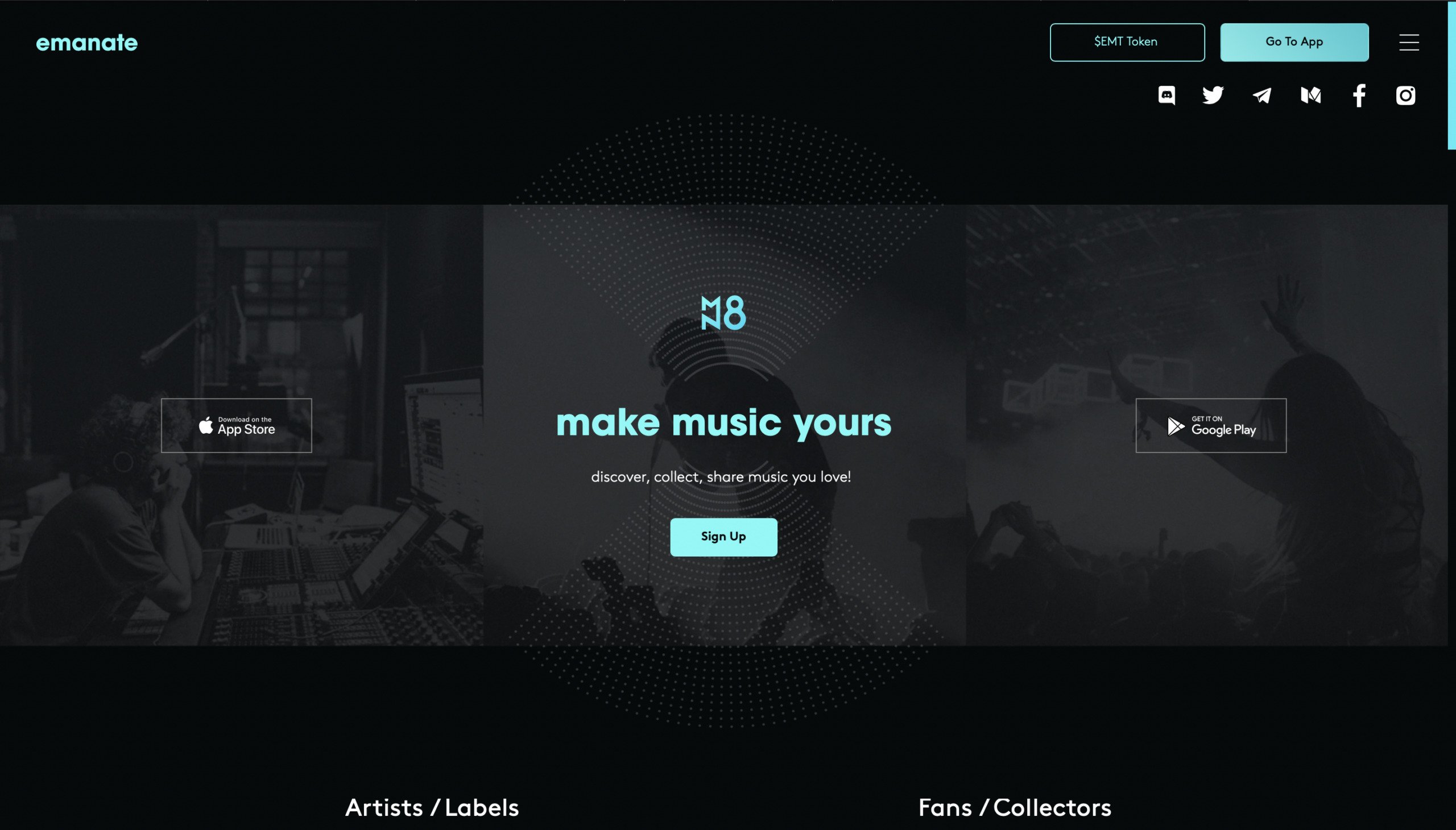 Emanate is a blockchain-powered web3 music streaming platform that offers musicians a new way to share and monetize their work. It is a decentralized music streaming service built on the Ethereum blockchain.
Emanate aims to create an ecosystem where artists can be compensated for their work and listeners, on the other end, can enjoy high-quality sound. According to the platform, it offers something different from the "low-quality, high-bitrate, low-creativity" productions common among web2 music streaming services.
This web3 music streaming service uses the $EMT token to pay artists. Musicians can either upload the music to Emanate themselves or use Emanate Distro to upload their songs to the platform and other web2 streaming services.
Tamago is a decentralized music streaming platform self-described as "Bittorrent meets Soundcloud." It aims to open a direct-to-artist revenue channel that is made possible by a mix of NFT and web3 technology.
The web3 music streaming service leaves curation in the hands of artists and fans. Therefore, it encourages fan-led playlists, zero ads, peer-to-peer engagement, and dedicated, artist-first liquidity pools. 
Due to this ethos, web2 streaming service elements such as editorial playlists are non-existent. According to the platform, "artists [will] always retain ownership of their music, and users retain their data and privacy."
Users can stream a range of decentrally hosted music from underground dance music artists such as Turbo Records founder Tiga, Detroit's powerhouse crew Visionquest, Guy Gerber, and scene legends Michael Mayer and Guy J.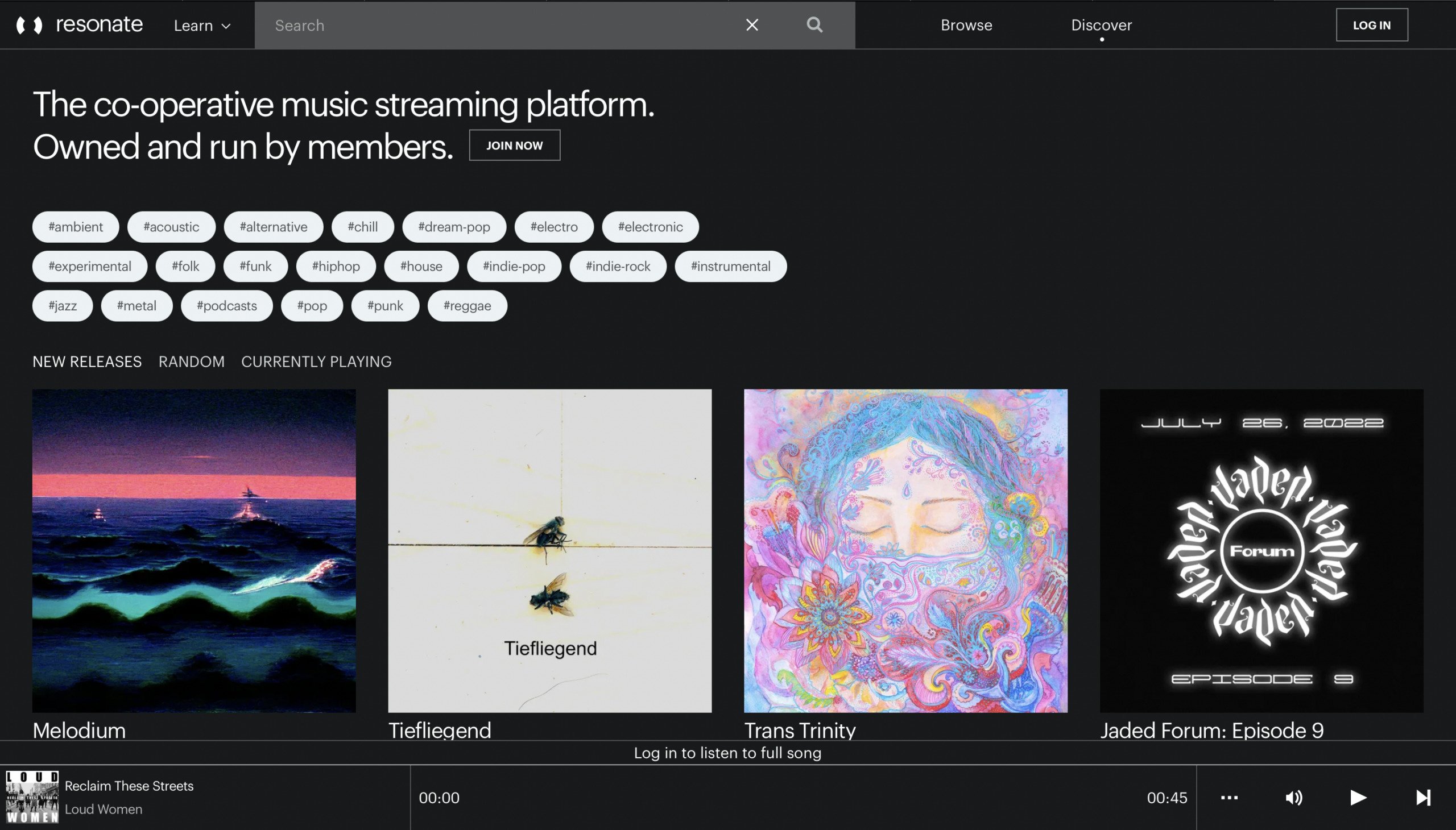 Resonate is another budding blockchain-based music streaming platform that aims to remove the dichotomy between streaming and ownership. Basically, Resonate is a streaming service owned by the people — it's run as a coop. If you're interested in this platform, you can choose to join as an artist, listener, developer, or label. 
For the most part, Resonate operates on a stream2own model, a system where artists and fans get to enjoy the best streaming experience. Of course, with this model, music artists will get paid fairly, and fans will own the music.
Resonate already has some labels onboard, including RVNG Intl, Planet Mu, and Haycon Veil. Overall, it is a superb platform that will surely catch on.
BitSong is a multifunctional blockchain-based ecosystem built to empower the music industry. It unites artists, fans, and distributors in an environment where music, merchandise, and fan loyalty are assets of value. 
The music streaming platform was conceived in 2018 by Angelo Recca, who is a developer and entrepreneur. Angelo realized that while the digitalization of music has brought many benefits to the industry, it's also created a new set of problems around the ownership of music and attribution of royalties. He joined forces with Lulian Anghelin and BitSong was born.
BitSong's decentralized ecosystem of services provides the global music community with a trustless marketplace for music streaming, Fan Tokens, and NFTs powered by the BTSG token.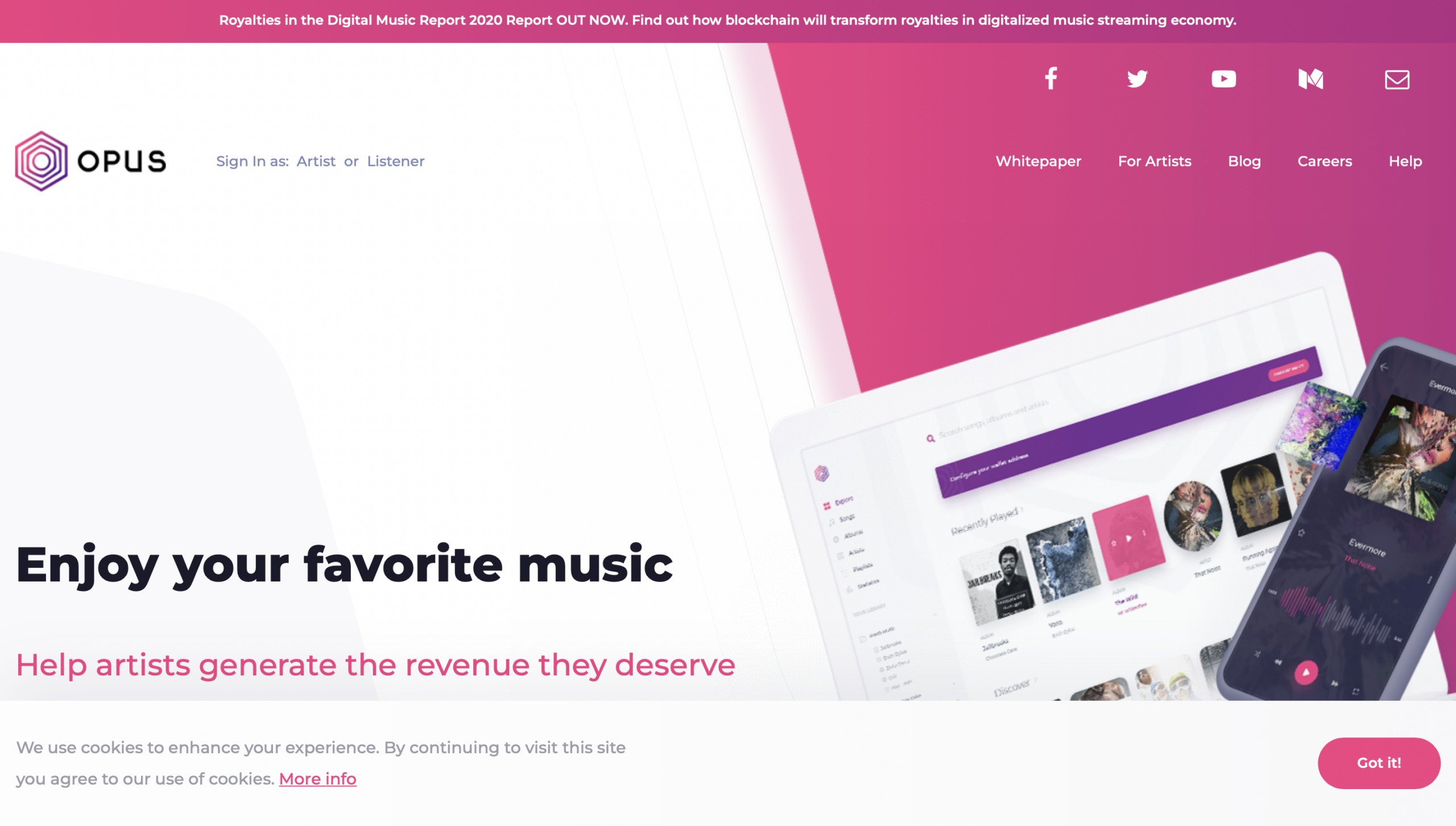 OPUS is a blockchain-powered music streaming platform. Like traditional streaming models (Spotify, iTunes, Google Play), the decentralized streaming platform is to allow listeners to stream music tracks and distribute streaming royalties to artists using the OPT cryptocurrency token. 
OPUS uses blockchain technology to track and store streams' analytics and distribute streaming payments to artists in real time. It's currently in an active demo state, so there's only a limited selection of their total music catalog available to check out on the web and mobile, but it's alive.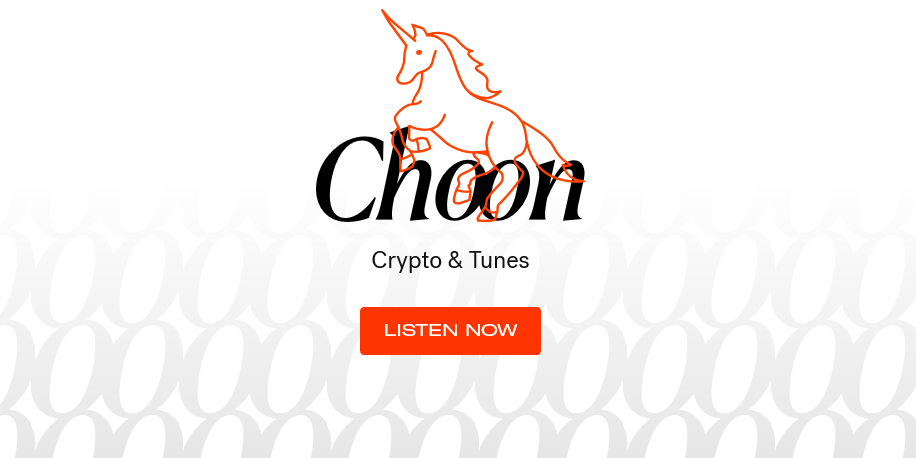 Choon is a blockchain-based music streaming platform. It is a decentralized music streaming platform that offers a new way to monetize music. The platform allows artists to upload their music and receive payment directly from fans without going through any middlemen or intermediaries.
The biggest advantage of the Choon platform for artists is that it allows them to keep 100% of the profits, unlike other platforms where they only get paid in advertising revenue and not actual royalties (when someone listens to their songs).
Additionally, Choon has its cryptocurrency called NOTES, which artists can acquire through various methods such as mining and staking them on the network. To earn NOTES while listening to your favorite artist's song or creating your content, you will need some stakeholder tokens, like how people use steemit tokens on Steemit or Ethereum ethers on Ethereum blockchains today.
The Audius project is a decentralized music streaming platform that allows musicians to share their music and directly connect with their fans. The Audius network, built on Ethereum, allows artists to upload songs and immediately receive payment for them, providing a better way for artists to control their content than existing platforms like Spotify or Apple Music.
Unlike most web2 streaming services, Audius doesn't take a cut. Rather, artists can upload their songs for free and benefit from Audius' token economy to generate income. Moreover, developers can build their apps on top of Audius and gain access to thousands of tracks thanks to Audius.
The Audius protocol uses two tokens to track payments: USNBT (a stablecoin) and UPPER (the native token). Artists will receive USNBT from listeners who want access to their content, which they can then use to buy more UPPER from exchanges like Binance or OKX at the current market rate.
Many people in the music business, including listeners, dream of when their funds can go directly to artists and occasionally try to bypass any form of middlemen. Decentralized music streaming platforms, however, offer this advantage by streamlining royalty payments and establishing a point of origin for music creators. Many music streaming services today differ from their predecessors in that they are decentralized and give artists more control.