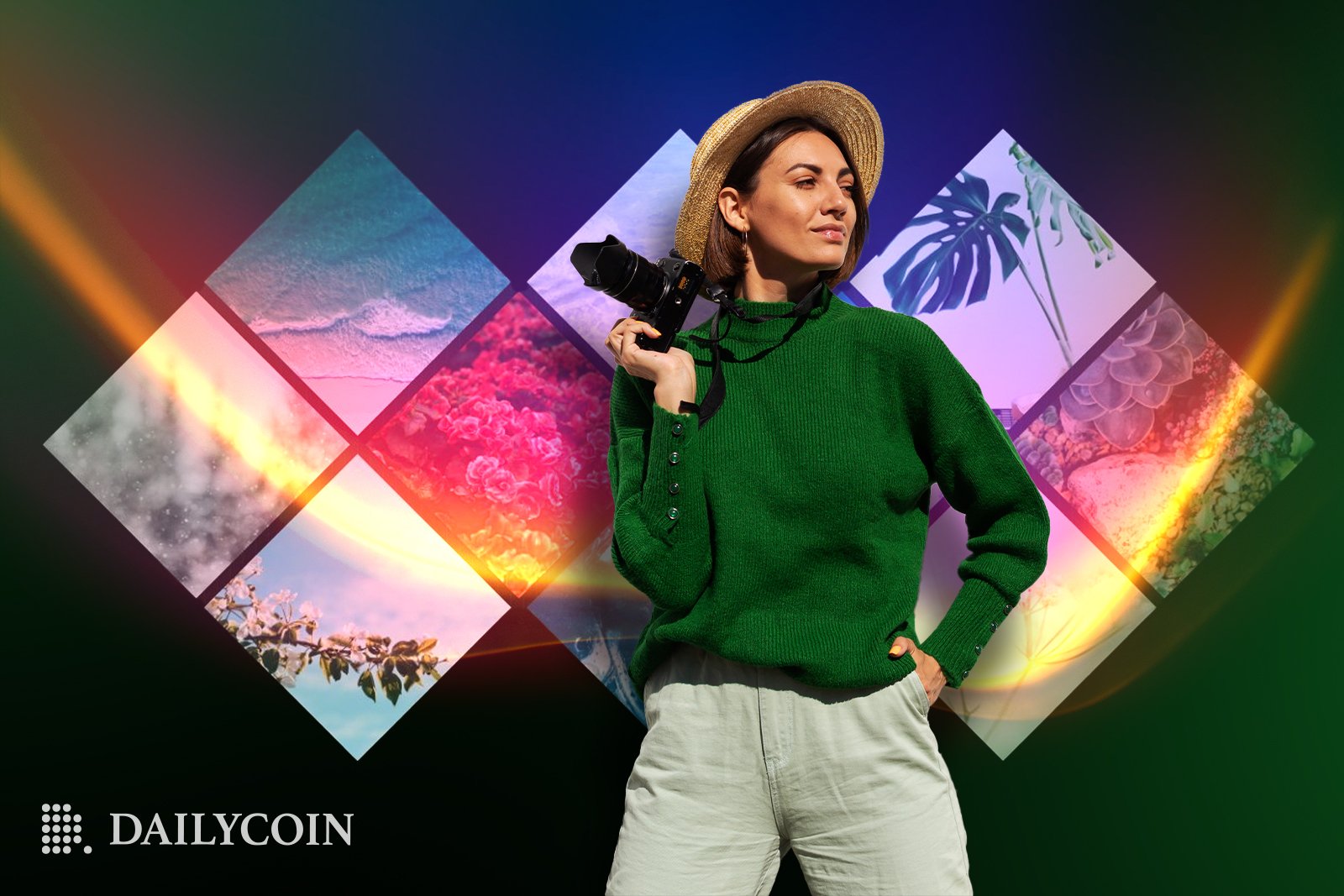 Canon is working on an Ethereum NFT marketplace.
Canon's NFT marketplace will only offer curated image NFTs.
As the dust settles from 2022's chaotic market conditions, big corporations are again entering the space. Camera giant Canon, in particular, wants to set the stage for its refreshing concept– an NFT marketplace that fits its brand image.
Picture Perfect
The American division of global camera icon Canon announced that it plans to launch an Ethereum NFT marketplace dedicated to photography called Cadabra later this year. The initial announcement comes as part of the imaging giant's panel at the NFT NYC Conference.
Although details about Canon's new marketplace are scarce, the imaging icon has shared that Cadabra would offer curated picture NFTs across various categories, including wildlife, sports, and lifestyle. Canon also revealed that the platform would serve as a secondary marketplace for trading the NFTs.
While the company has yet to reveal who will participate in the initiative, it has shared that it would facilitate printing and delivering physical prints of participating artists' NFTs. Initially, the platform will operate only in the United States and will support credit/debit card and cryptocurrency payments.
On the Flipside
Canon previously launched an NFT collection on Solana in 2022 in collaboration with Immutable Image.
Airwire, a Web3 startup, launched a camera app in 2021 that would mint NFTs of users' photos.
Ethereum is the leading network in NFT sales volume, generating around $500 million in March, according to CryptoSlam.
Why You Should Care
Canon is taking a big step into web3 with its NFT marketplace. While the company's use case and demographic are perfect for its new platform, it doesn't have much experience with Web3. However, the initiative could prompt competing companies to produce similar platforms, ultimately catalyzing consumer adoption.
Read about Adidas' new NFT collection:
Adidas Kicks Off ALTS Dynamic NFT Collection with Chapter 1
Solana recently introduced a concept that significantly cuts NFT minting costs: