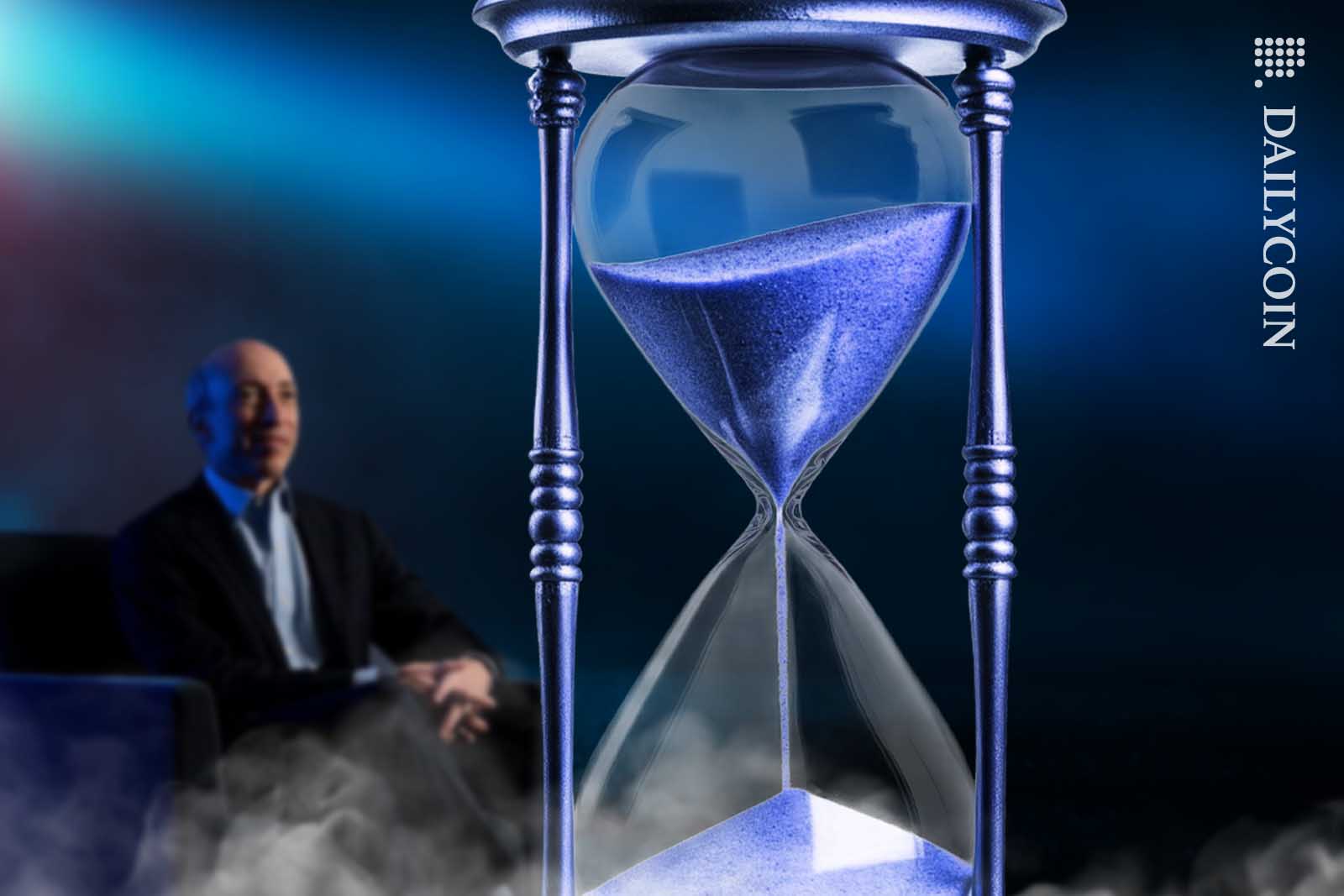 The legal clash between Coinbase and SEC continues to evolve.
A court decision has fueled anticipation in the legal standoff.
The hearing holds the key to a precedent-setting verdict.
In a recent turn of events, a U.S. District Court judge has greenlit a mutual proposition between cryptocurrency platform Coinbase and the U.S. Securities and Exchange Commission (SEC). This agreement entails an equitable division of the allocated oral argument time, splitting it evenly between the two entities.
Coinbase Gears Up to Challenge SEC's Claims in Court
Scheduled for January 17, the upcoming hearing will grant both Coinbase and the SEC a generous two-hour window each to articulate their stances and present their cases.
Adding an intriguing twist, the SEC's amicus curiae, the New Finance Institute (NFI), has put in a request for a brief segment of oral argument time. NFI asserts its unique position in the case, distinct from both Coinbase and the SEC, underscoring the importance of the court hearing its perspectives.
The impending hearing is poised to delve into the SEC's allegations regarding Coinbase's purported breach of securities laws through its offering of unregistered securities via the staking program.
Firmly contesting these claims, Coinbase contends that its staking initiative doesn't fall under the securities bracket and argues against the SEC's jurisdiction over cryptocurrency regulation.
A Legal Precedent in the Making?
This legal confrontation holds the potential to set a precedent with far-reaching ramifications for the cryptocurrency sphere. Should the SEC emerge triumphant in this legal battle, it could establish a standard obligating other crypto exchanges to register with the SEC, heralding an era of heightened scrutiny and regulatory oversight in the industry.
The court's decision to grant equal time allocation to both Coinbase and the SEC stands as a testament to fairness. This balanced approach ensures that both sides can comprehensively articulate their arguments, enabling the court to arrive at a judicious and well-informed verdict.
On the Flipside
Dividing the oral argument time equally between Coinbase and the SEC could prolong the resolution process.
The emphasis on equal time allocation may overlook the substantial resource and expertise gap between Coinbase and the SEC, potentially skewing the balance in the courtroom.
The inclusion of NFI's brief oral argument could complicate an already complex legal scenario.
Why This Matters
The court's decision to allot equal oral argument time between Coinbase and the SEC marks a pivotal moment in the legal landscape of cryptocurrency regulation. This development sets the stage for a precedent that could redefine how regulatory bodies approach and oversee the evolving crypto industry
To learn more about SEC's Chairman Gensler advocating for a fresh start in crypto regulation, read here:
SEC's Gary Gensler Wants a Clean Slate Approach to Crypto

To discover further details about South Korea's pension fund investing $20 million in Coinbase shares, click here:
South Korea's Pension Fund Invests $20M in Coinbase Shares