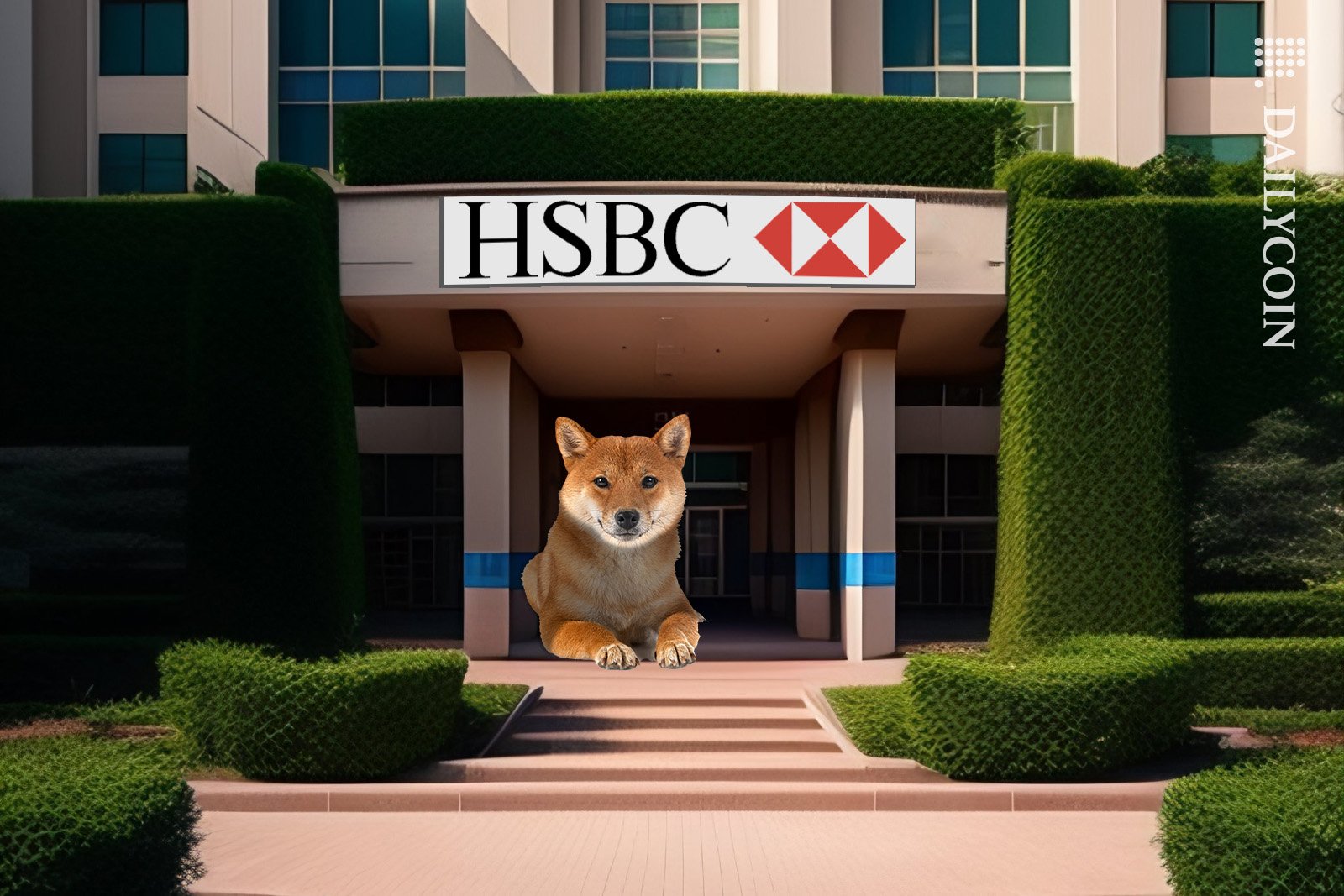 FCF Pay adds $BTC, $SHIB, $DOGE, $XRP, and $BNB for HSBC clients.
Users can make mortgage payments in their favorite cryptos.
All included cryptocurrencies made slight gains with $BTC leading.
Despite failing behind the constraints of the ongoing crypto bear takeover in the markets, one of the largest traditional banks now accepts several cryptocurrencies for mortgage payments. The favorable decision comes at a time when most altcoins are facing double-digit weekly deficits.
The deal is made possible via FCF Pay, a blockchain-centered payments processor, which announced the game-changing option for HSBC customers on X. The HSBC mortgage loan payment system integration now supports the leading digital asset Bitcoin (BTC), as well as multiple popular altcoins, including memecurrencies Shiba Inu (SHIB) and Dogecoin (DOGE).
Traditional Finance Sees Blockchain's Benefits
This move comes in a series of adoption cases for the largest market capitalization cryptocurrencies. Previously, FCF Pay added the popular canine coins SHIB and DOGE as payment methods for Netflix subscriptions and shopping on Amazon.
FCF Pay's virtual debit card accepts all three tokens from SHIB Token – $SHIB, $BONE, and $LEASH. FCF Pay is also responsible for setting up the Crypto Bill platform, which enables customers across the United States to pay their bills. Currently, the crypto bill platform is supported by 21,000 companies and accepts $XRP, $BTC, $SHIB, and $DOGE, among others.
Paying for goods and services in cryptocurrencies is becoming a norm. Tesla rides in DOGE, while Uber Eats US accepts SHIB via another payment processor, BitPay. However, traditional banking adoption opens a new world of opportunities for blockchain enthusiasts.
On the Flipside
The new adoption case barely affected the prices of the cryptocurrencies involved.
Bitcoin, BNB inked up to 2% gains in the last 24 hours, while $XRP's price remained even.
Dogecoin continues to trade in a descending channel triggered by a bearish fractal.
Why This Matters
Payment processors can provide access to cryptocurrencies for billions of users.
Read DailyCoin's hottest crypto news:
Binance Russia Exit Questioned Over Unclear CommEX Origins
IRS and Ukraine Join Forces to Combat Crypto-Related Crime