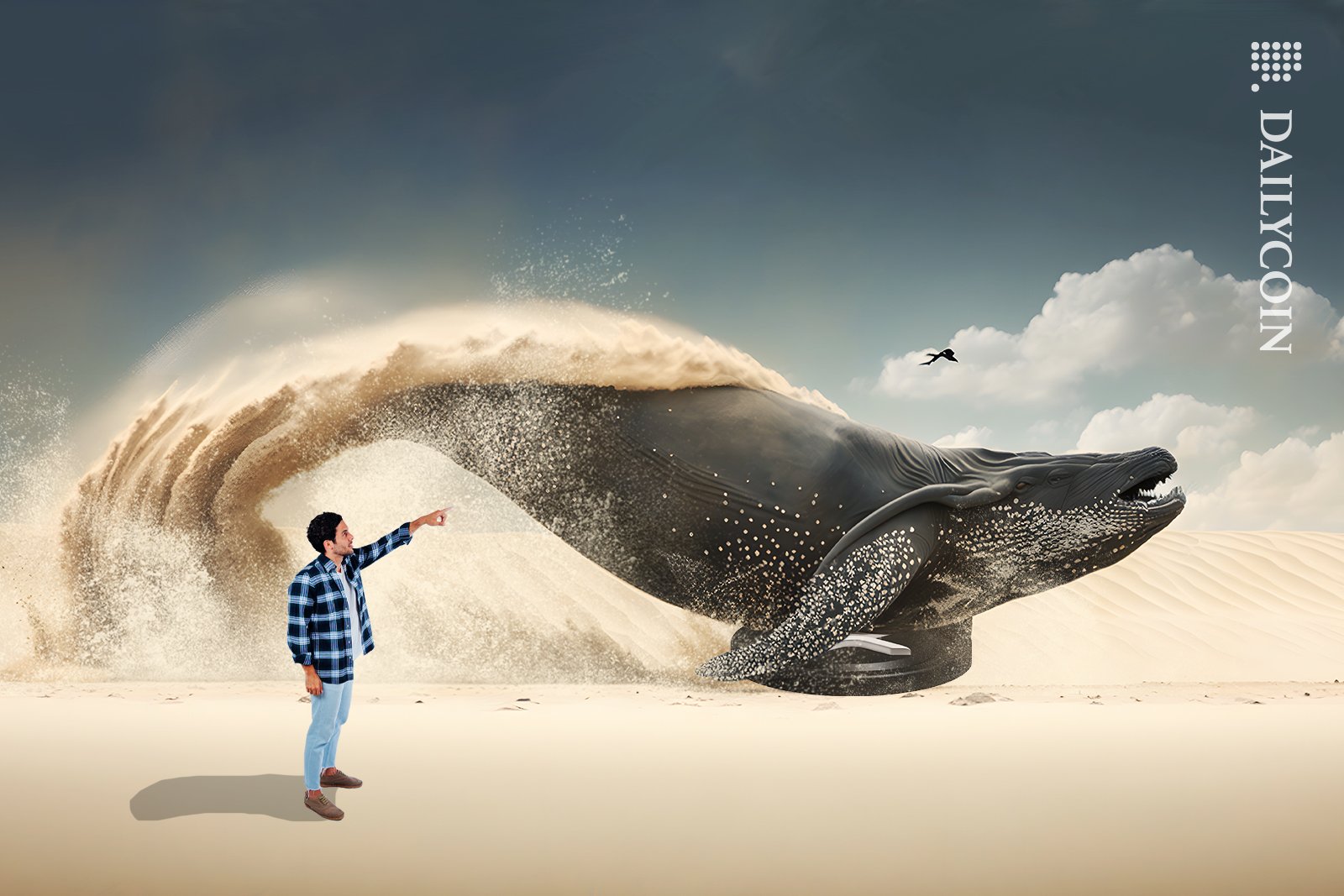 Ripple has transferred millions of XRP tokens to an unknown wallet.
The motives behind Ripple's internal transactions are unknown.
Despite the unclear nature of these transfers, the XRP token has not had a negative response.
Ripple, a significant player in the fintech industry with a market valuation exceeding $10 billion, recently executed a transaction that raised eyebrows in the crypto sphere. This financial maneuver involved the transfer of a substantial sum of 50 million XRP tokens into an unknown wallet.
Mysterious $65 Million XRP Transfers Spark Ripple Intrigue
What followed was a sequence of transfers that further deepened the intrigue. The mysterious wallet, now possessing 130 million XRP tokens valued at approximately $65 million, distributed its newfound wealth among three distinct Ripple-affiliated wallets. These wallets, all part of the Ripple ecosystem, emerged as the final destinations for the tokens in question.
The motive behind Ripple's initial transfer to the obscure wallet remains ambiguous, leaving analysts and enthusiasts puzzled. However, the subsequent flow of tokens into Ripple-associated wallets hints at the possibility of an internal restructuring or strategic financial maneuver within the company.
Price Fluctuations Amid Bithumb's Massive XRP Transaction
In the same week, Whale Alert's monitoring systems detected a substantial movement of 120 million XRP from the renowned South Korean cryptocurrency exchange, Bithumb. Initial speculations gave rise to intrigue, but it was later clarified that this massive movement was also an internal transaction involving Bithumb's blockchain addresses.
A closer look at the XRP token's performance in the past week shows a modest rise of about 2.17%. It jumped more on Wednesday, increasing by 6% before the FOMC meeting. After that, it gradually declined to a low of $0.5025 but has since bounced back and is currently sitting at $0.5119.
On the Flipside
Internal transactions are common in cryptocurrency, often linked to strategic decisions or wallet management.
These transactions could also be a precautionary measure to ensure liquidity or facilitate transactions efficiently within the Ripple ecosystem.
Exchanges routinely handle large sums of cryptocurrencies for various purposes, including user withdrawals and internal balance adjustments.
Why This Matters
Though seemingly mundane, these internal transfers offer a glimpse into the intricacies of the crypto world. They underscore the company's strategic decisions and the ever-evolving dynamics of the crypto market, providing valuable insights for seasoned enthusiasts and those navigating this digital financial landscape.
To learn more about how recent regulatory actions in New York impacted XRP, read here:
XRP Cut as New York Cracks Crypto Whip: Which Tokens Made It?

To keep up with the latest developments in the world of Bitcoin and its price stability, check out this article:
DailyCoin Bitcoin Regular: Navigating the Calm in Bitcoin's Price