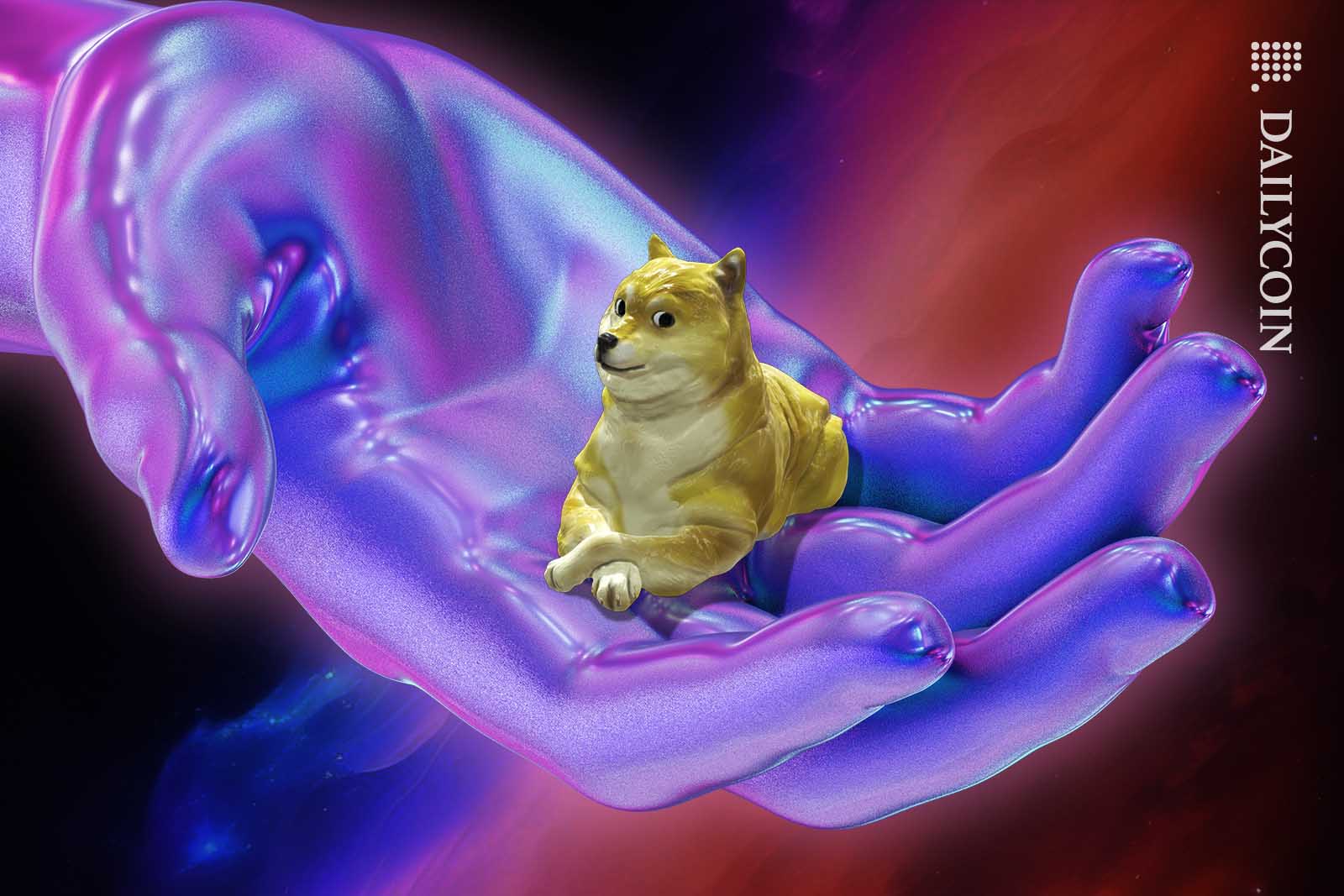 Dogecoin (DOGE) hovers above critical support at $0.06.
Technical charts encounter a rare triple fractal pattern.
Key on-chain signals point to bearish or neutral stats.
While Twitter's makeover into an all-in-one app escalates with new features and a full-on design rebrand, Elon Musk's favorite cryptocurrency, Dogecoin (DOGE), demonstrates persistence against the crypto winter. Indeed, $DOGE still bounces above the multi-year $0.06 support line, while most altcoins are plunging into double-digit weekly deficits.
DOGE's sideways trading trend is confirmed in the on-chain metrics provided by the blockchain analytics enterprise InToTheBlock. A slight drop in both net network growth and large transactions touches upon decreased whale activity on the network, as well as neutral concentration.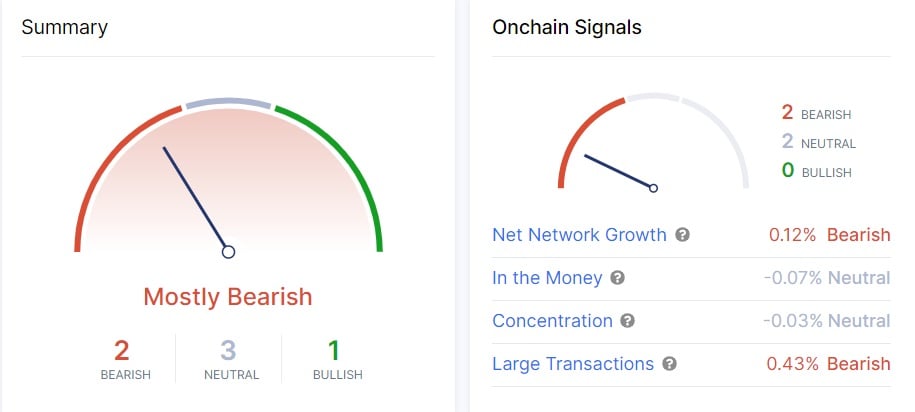 DOGE Assembles Triple Fractal Pattern
The descending triple pyramid formed on the technical charts corresponds to the price movement in the last 30 days. $DOGE slid further by 2.7% during the month but kept above the southbound support line at $0.06. The multi-year support for $DOGE was only breached during the FTX liquidity crunch, resulting in a market-wide crash back in October 2022.
At press time, #8 ranked Dogecoin is changing hands at $0.06099, according to CoinGecko. The current Dogecoin (DOGE) price movement draws historical parallels with early 2021, as the spectacular bull run skyrocketed the original memecoin all the way to its all time high at $0.73, set on May 8th, 2021.
The first-ever Dogecoin's fractal pattern formed during the 2021 run is featured compared to rival memecoin Shiba Inu (SHIB), as the fractals are "eerily similar," as crypto trader Endless Grind described. 
While Dogecoin's price exhibits stability, many of the memecoin's aspirations depend on Twitter's rumored $DOGE inclusion in the all-around financial ecosystem. The discussions across social platforms heated up after Elon Musk confirmed not to be making a new coin for X, previously known as Twitter.
On the Flipside
While the pyramid triplets on the technical charts draw similarities to the 2021 bull run, live on-chain signals for $DOGE remain bearish or neutral.
However, Dogecoin's trading activity indicates strong resilience against crypto bears, with the seven-day moving average (MA) pointing to a bullish divergence.
Why This Matters
The original memecurrency Dogecoin has been a long-time member of the TOP 10 by global market capitalization, demonstrating perseverance and dedication to the decentralized spirit of crypto.
Discover DailyCoin's top crypto news:
BBC Show to Spotlight 'Crypto King' Sam Bankman-Fried
MicroStrategy Brings BTC Haul to 158,245 with $147.3M Spree