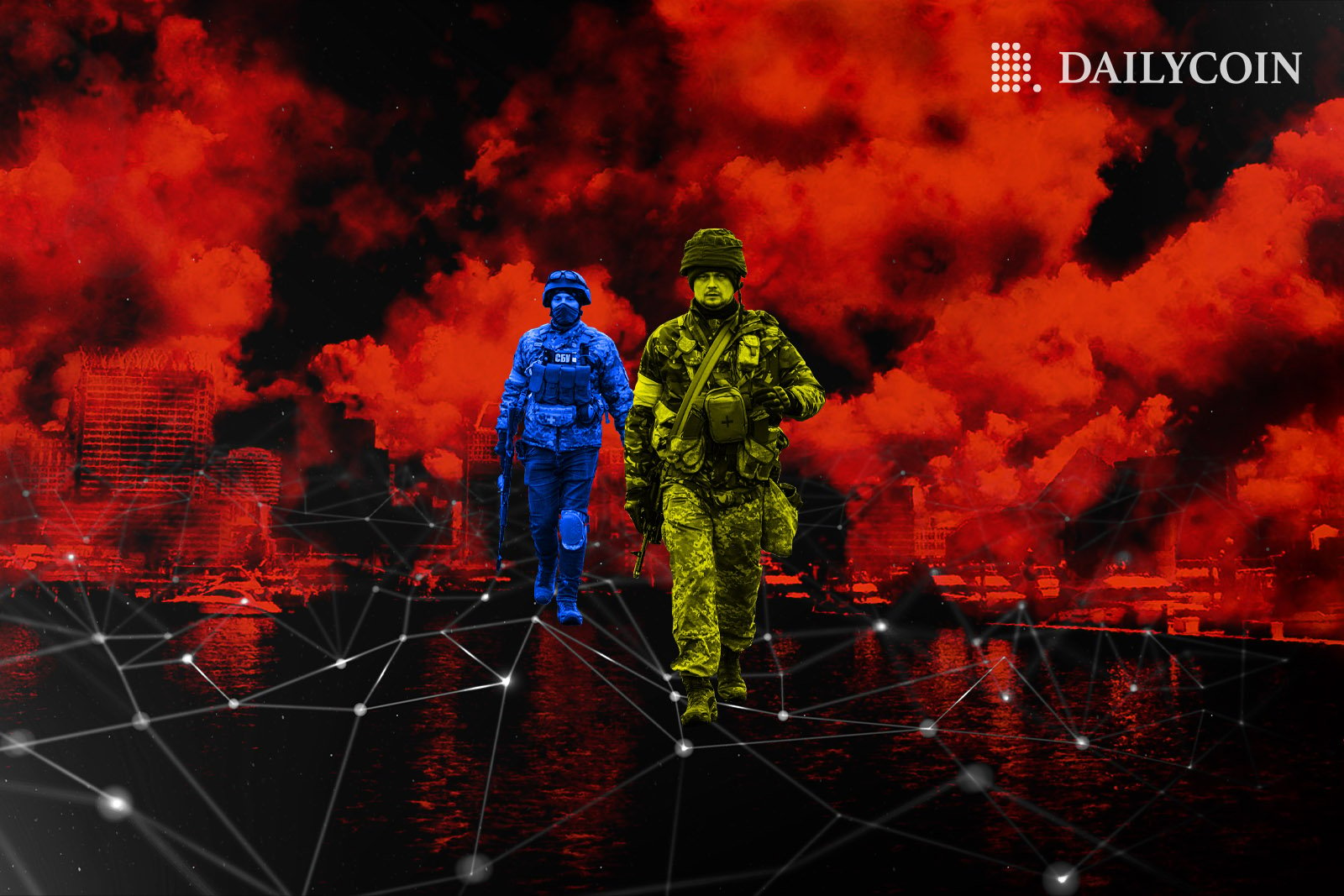 Cryptocurrencies have become a major asset class in Ukraine, facilitating its war efforts and cross-border payments.
The IRS and its global counterparts have joined forces to help Ukraine.
The IRS will equip Ukrainian law enforcement with adequate tools to combat crypto-related crime.
Cryptocurrencies have been a crucial lifeline for Ukraine, with the war-torn nation receiving over $212 million in donations through the asset class. While these contributions have proven immensely valuable in facilitating cross-border payments and supporting the country's war efforts, the sector remains prone to cybercrime.

In a significant step toward addressing the rising cybercrime within the crypto sector, the IRS Criminal Investigation division, in collaboration with its global counterparts, is actively working to assist Ukraine in fortifying its enforcement capabilities.
The IRS Trains Ukraine
Building upon the successful cyber training initiative provided to Ukrainian law enforcement in May, the IRS Criminal Investigation, in collaboration with Dutch Fiscal Information and Investigation Services and the United Kingdom's His Majesty's Revenue and Customs (HMRC), aims to launch another comprehensive training session in September.
The program seeks to equip 40 Ukrainian law enforcement officers with a deeper understanding of digital assets like cryptocurrencies and the intricacies of blockchain tracing. The training the IRS provides will empower officers with tools to combat money laundering, analyze fake crypto transactions, and enhance their skills in blockchain forensic investigations.
Criminal Investigation Chief Jim Lee highlighted the importance of the program, adding:
"I regularly tout the importance of public-private partnerships, and the training we've delivered to our Ukrainian law enforcement partners are real-life examples of how government agencies and the private sector have come together on a global level to curtail sanction evaders."
On the Flipside
Ill-gotten crypto payments are allegedly fueling Russia's war effort. Conti, a prolific Russia-based ransomware group, pulled around $66 million from victims in 2022.
This year, over $920 million in the cryptocurrency industry has been lost to cyber criminals.
Why This Matters
Crypto's agnostic and decentralized nature allows it to operate relatively outside regulations, which is why it is prone to cybercrimes. The IRS' training could elevate Ukraine's efforts in combating hacks and protecting its citizens' assets.
Read about an ongoing data breach on OpenSea:
OpenSea Warns of User Data Breach: Here's What You Should Do

Read how Coinbase is the largest Bitcoin holder in the world:
Coinbase Leads as Largest Bitcoin Holder, Holds 5% of All BTC