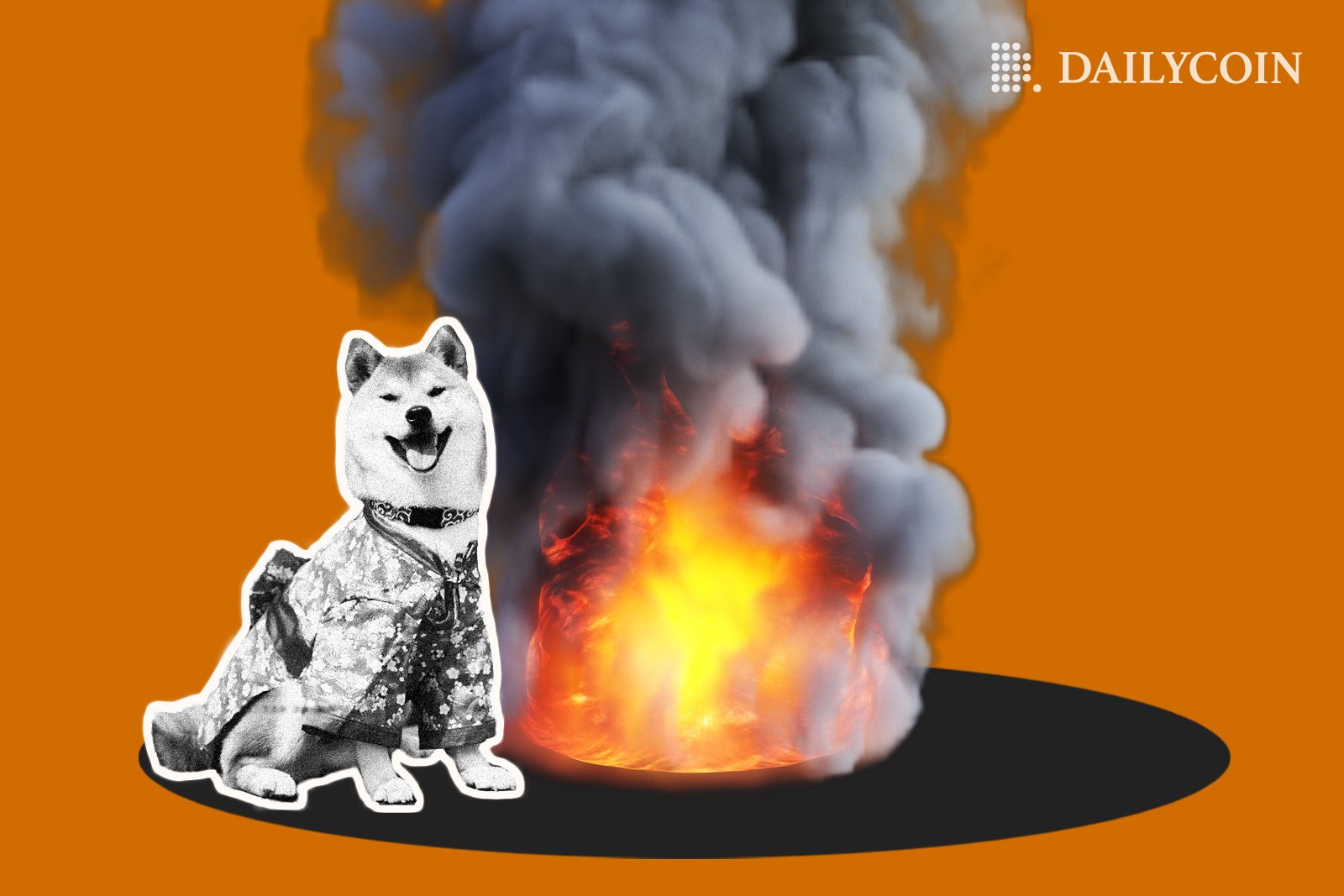 The mascot of the super-popular memecoin Shiba Inu (SHIB) might soon be featured on top luxury fashion handbags via the new collaboration between Canadian bag and luggage manufacturer Bugatti Group. The official SHIB Token Twitter profile announced the Bugatti Group deal over the weekend.
Shiboshis NFT Embossed On Luxury Bags
Bugatti Group recently delved into Web3 with their first NFT collection. Bugatti Genesis NFT collection adopted the bi-dimensional approach, as every holder of the aforementioned NFT Pass entered the prize draw for a physical suitcase or handbag.
The new Shiboshis X BugattiGRP handbag collection will take inspiration from the Shiboshis NFT collection, which consists of 10,000 pixelated cartoon dogs. Previously, Bugatti worked with the Rolling Stones and the K-Pop stars Blackpink, and paid homage to Swiss heritage with their Swiss Mobility Collection.
Shiba Army Sends More SHIB Up In Flames
The big news sparked enthusiasm from the SHIB Army to burn more of their beloved canine tokens to sustain Shiba Inu's market price. Besides wanting to see their favorite Shiboshis NFT engraved on the luxury bags, the SHIB Army is also looking forward to a major event "in the next few days," according to the official tweet.
Thus, the extra motivation to send SHIB tokens to dead wallets is evident in the increased SHIB burning stats. According to Shibburn, the past 24 hours had seen a colossal 37,400,646 SHIB tokens set ablaze, marking a 1395% daily increase.
As many of the soldiers of the SHIB Army are patiently waiting for Shibarium, crypto enthusiasts also accumulate Bone ShibaSwap (BONE), the gas fee token for the upcoming Layer-2 solution.
SHIB and BONE Gain Double Digits
At press time, $SHIB, the primary token of the Shiba Inu Ecosystem, is changing hands at $0.00000897, according to CoinGecko. The canine cryptocurrency gained 6.4% in the last 24 hours, reaching 10.2% weekly profits. The community remains optimistic as the technical analysis shows that $SHIB is preparing for a descending channel breakout.
On the other hand, the gas fee token BONE grew by 4.4% in the last 24 hours and is now trading at $1.15. Having successfully reclaimed the $1 resistance level, the gas fee token for Shibarium made use of the solid bullish signals since December, as BONE gained 31.5% in the last 30 days.
Solana (SOL) recently surpassed SHIB by total market capitalization, thus snatching away the #13 positon.
Bone ShibaSwap (BONE) is 92.6% down from its all-time high (ATH) set at $15.50 over a year ago.
SHIB is an ERC-20 token on the Ethereum (ETH) network, transitioning into a self-sufficient ecosystem via the Layer-2 upgrade – Shibarium.