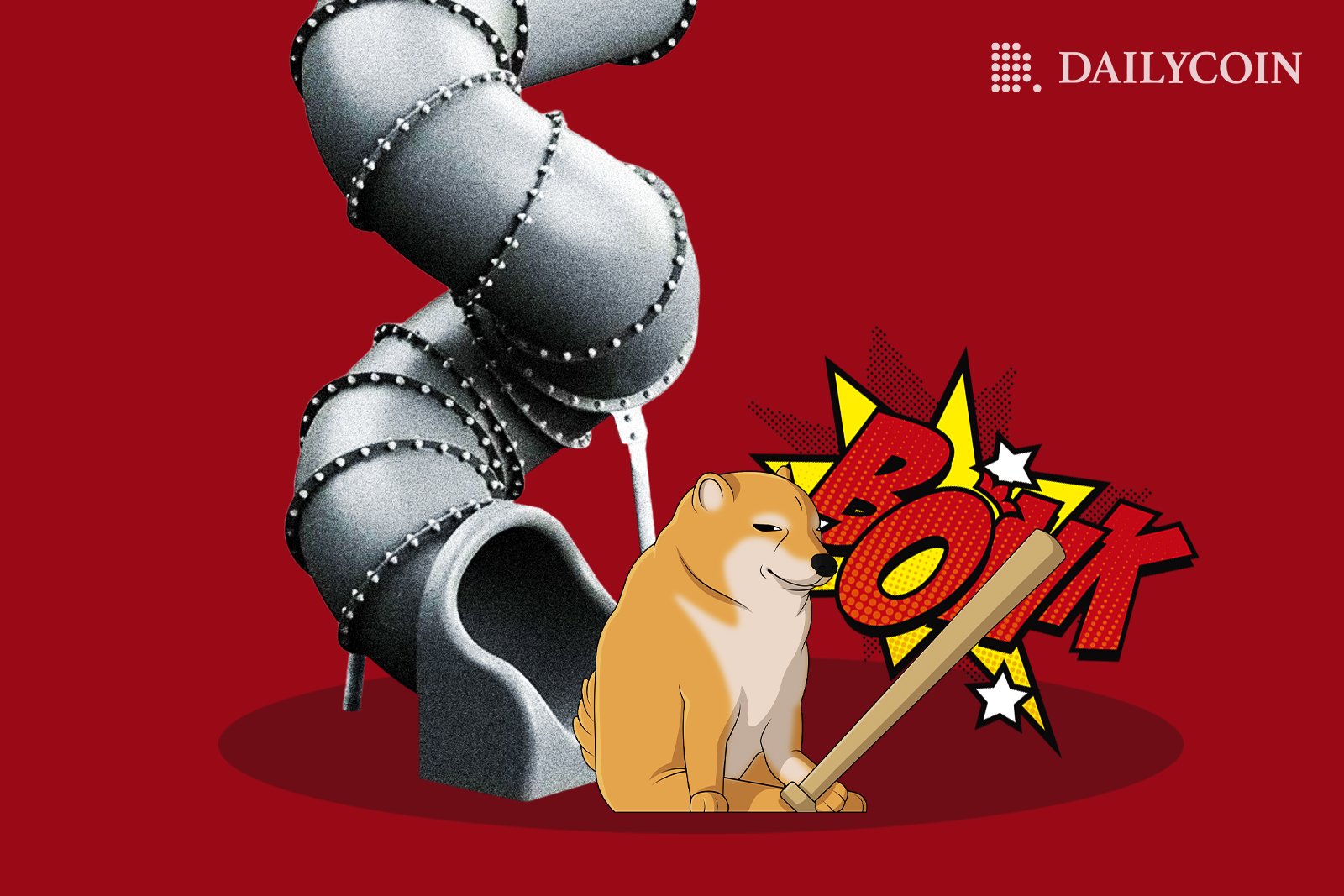 The newly-bred canine memecoin Bonk (BONK) has been living on Solana's (SOL) blockchain for just over two weeks but has already won the hearts of the community behind the altcoin. Meanwhile, SOL had a great end-of-the-week run and reclaimed the key support level of $15.
The popular altcoin climbed back to #13 in crypto charts by global market capitalization, leaving behind the mega-popular memecurrency Shiba Inu (SHIB). This comes because Solana's market capitalization once again surpassed $6bn, while the total market cap of SHIB saw a slower growth to $5.2bn since last week's $4.8bn.
Say what you want about $bonk, it put Solana in the mainstream

#1 trending topic on twitter
#2 trending topic is "Solana Airdrop"

Few remember DOGE & Shiba Inu are still top 20 coins.

Shiba Inu coin had higher mkt cap than Solana before $bonk a week ago$bonk gonna $bonk pic.twitter.com/P40J1ngNIT

— ⚡️ Pangboy (@pangb0y) January 5, 2023
Bonkers Amounts of BONK Airdropped on Twitter
The popularity of Bonk has a lot to do with the constant airdrops of $BONK on Crypto Twitter. For instance, SOL Princess, a crypto influencer with over 57,000 followers, launched a Bonk giveaway campaign. The free daily airdrops have contributed towards restoring bullish signals for both Bonk and Solana.
To participate in the giveaway, crypto enthusiasts have to simply like and retweet the message, and BONK will be sent their way while supplies last. Furthermore, these airdrops are automatically sent by using the first-ever in-built Twitter crypto purse Hey Wallet!.
SOL vs. BONK Price Move Opposite Ways
Currently, Solana (SOL) shines as the top gainer of the day with a 22.6% increase in the last 24 hours, now trading at $16.40. On the other hand, Bonk (BONK) plunged by 18% in the last 24 hours. At press time, Bonk (BONK) trades at $0.00000172, according to CoinGecko. Last week, the canine coin Bonk (BONK) caught a vigorous bullish wave with 4424% gains in 7 days.
However, the following days had seen a roller-coaster movement in the market price of $BONK, with a sudden 54% decrease. While many crypto analysts thought the new canine memecurrency to be a pump & dump scheme, Bonk (BONK) managed to bounce back by 341% after the sharp decline.
As the memecoin is rumored to play a big part in the upgraded SOL Ecosystem, the developers burned a whopping 5 trillion BONK tokens, which sparked huge interest on Crypto Twitter, as $BONK, #BONK, and #BonkToTheMoon are the latest trending tags on the micro-blogging platform.
Wow! I'm super excited about what you're building. This is still a developing project and we have been seeing positive changes in #SOL ecosystem. If not for #MEXC listing, I might have missed out on this project.

— saheed of Nirvana (♟,♟) (@Benz2k23) January 8, 2023
There are two Bonk token accounts on Twitter, and both have a similar follower count. While @bonk_inu has 92,700 followers, @BonkCoin_ has 85,100. Neither of these accounts are confirmed as official accounts.
Popular crypto journalist David Gokhshtein believes that the corrupt FTX founder Sam Bankman-Fried might be behind the newly-launched memecoin.
The first-ever Solana-based dog-themed memecoin sparked huge interest and helped SOL to bounce back to crucial support levels.