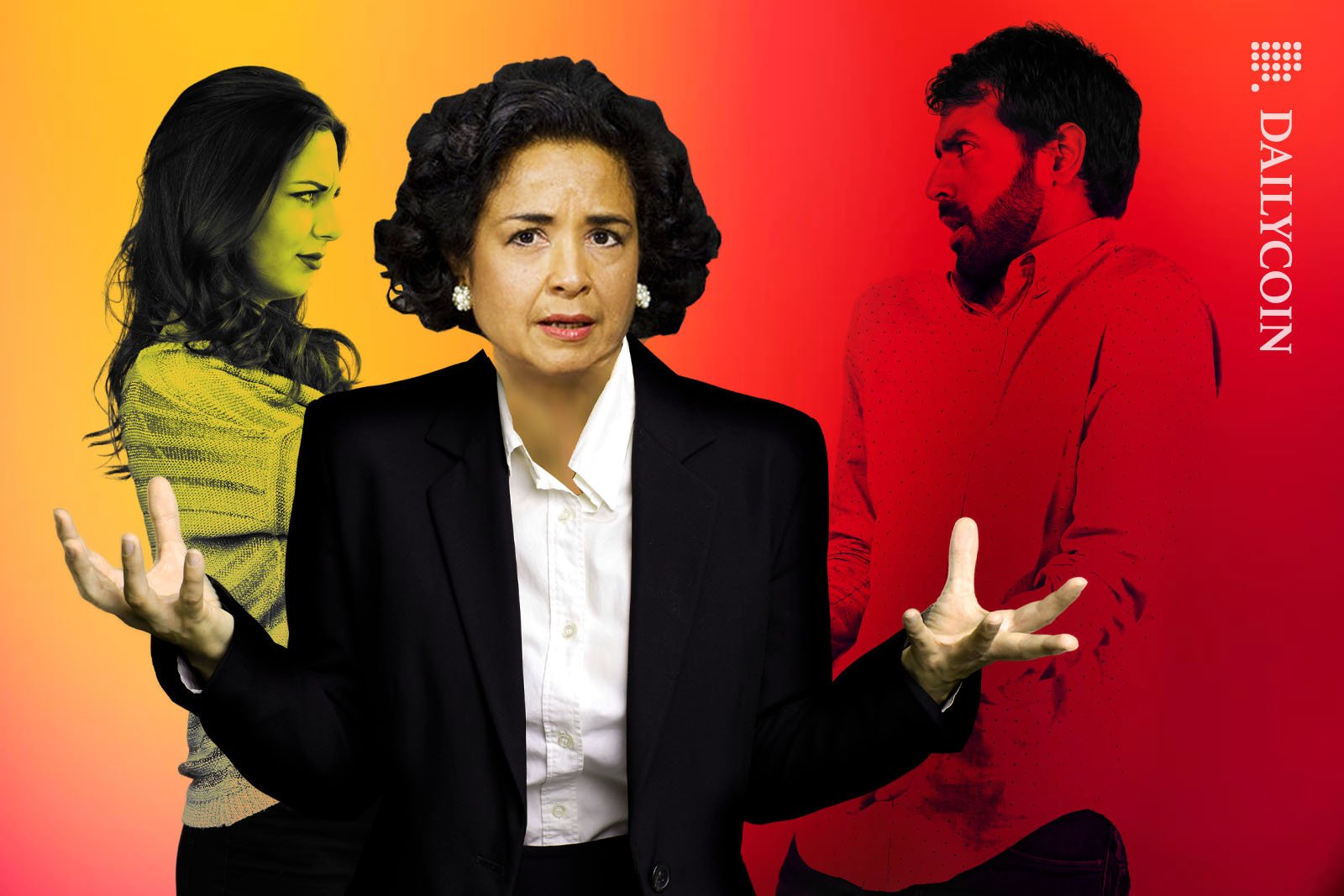 Judge Analisa Torres' recent ruling on the disclosure of Hinman's emails has sparked speculation within the XRP community.
Ripple's CTO has challenged the notion that Ripple can keep the documents confidential.
Pro-XRP lawyer John Deaton has agreed with Schwartz's viewpoint.
Few disputes within the crypto industry have captivated the attention of enthusiasts and investors as much as the ongoing legal battle between Ripple and the United States Securities and Exchange Commission (SEC). The case recently took an intriguing turn with Judge Analisa Torres' decision regarding the disclosure of William Hinman's emails and drafts.
On May 16, Judge Analisa Torres rejected the SEC's request to seal the emails and drafts pertaining to William Hinman's contentious 2018 cryptocurrency speech while shedding light on the anticipated release of the speech drafts to the public on June 13.
Despite the court's decision, several XRP enthusiasts speculate that the SEC might reach a settlement with Ripple to prevent the disclosure of these documents. However, Ripple's Chief Technology Officer, David Schwartz, holds a different perspective, asserting that the blockchain company lacks the authority to agree to keep the documents confidential.
Schwartz Shares Viewpoint on Ripple vs. SEC Settlement
Schwartz points out that Judge Torres has already ruled that Hinman's emails and drafts are judicial documents, emphasizing that the public's right to access takes precedence over other factors, including a potential settlement between Ripple and the SEC.
Schwartz shared this viewpoint in response to a discussion initiated by Mr. Huber, a prominent member of the XRP community known for his expertise in the crypto field.
While Mr. Huber commented on Deaton's previous statement suggesting that Coinbase could request access to Hinman's emails if Ripple agrees to keep them private, he expressed doubt regarding Coinbase's willingness to associate itself with anything related to Hinman's correspondence.
He highlighted that the American exchange has already been embroiled in the controversy surrounding these documents.
John Deaton Confirms That Hinman's Emails Will Be Unsealed
Pro-XRP lawyer John Deaton commented on the conversation, aligning with Schwartz's stance. Deaton emphasized that Hinman's emails will be unsealed regardless of whether Ripple settles with the SEC.
Deaton further clarified that the motion filed by Roslyn Layton, a Forbes Contributor, to obtain Hinman's emails was deemed irrelevant since the documents were already slated for unsealing.
He asserted that if the SEC settles with Ripple and agrees not to release the emails to the public, Judge Torres may revisit Layton's motion.
In Deaton's opinion, other media outlets are likely to file their own motions seeking access to these documents. Additionally, the pro-XRP attorney believes that litigants like Dragonchain will still be able to access the emails, despite Judge Torres' denial of Layton's and other media outlets' requests.
On the Flipside
Some XRP community members believe that the SEC and Ripple might come to a settlement agreement to prevent the public release of Hinman's emails and drafts.
There is speculation that Coinbase, despite its involvement in the controversy, may seek access to Hinman's emails if Ripple agrees not to make them public.
Other media outlets are anticipated to file motions to access the documents, potentially revealing additional perspectives.
Why This Matters
The unsealing of William Hinman's emails and drafts regarding his controversial cryptocurrency speech highlights the transparency and accountability of regulatory bodies like the SEC, impacting public access to vital information.
To learn more about Ripple CEO's confidence in an imminent SEC verdict, read here:
Ripple CEO Confident of Victory Over SEC in Imminent Verdict
To stay updated on the latest developments with Brazil's CBDC pilot and the involvement of Visa, Santander, and Brazilian banks, read here:
Visa, Santander, and Brazilian Banks Join Brazil's CBDC Pilot
FAQs
Who is Ripple's David Schwartz?
David Schwartz is the Chief Technology Officer (CTO) of Ripple. He plays a crucial role in shaping the technical aspects of Ripple's blockchain-based payment solutions. As one of the early developers, along with Jed McCaleb and Arthur Britto, Schwartz began working on the XRP Ledger (XRPL) in 2011. Their objective was to enhance the limitations of Bitcoin and create a more sustainable digital asset designed explicitly for facilitating payments.
When did David Schwartz join Ripple?
David Schwartz became associated with Ripple in 2011, at the project's inception. As one of the core developers, he played a pivotal role in the development and evolution of the XRP Ledger.
Is Judge Analisa Torres a Republican or Democrat?
The political affiliation of Judge Analisa Torres, a US District judge, is not publicly disclosed. The judiciary is expected to maintain impartiality and objectivity, regardless of any personal political leanings. Therefore, Judge Torres' rulings and decisions are based on legal considerations and adherence to the law rather than partisan affiliations.
Who appointed US District Judge Analisa Torres?
US District Judge Analisa Torres was appointed by President Barack Obama. Her appointment to the federal bench resulted from the President's nomination and subsequent confirmation by the Senate.