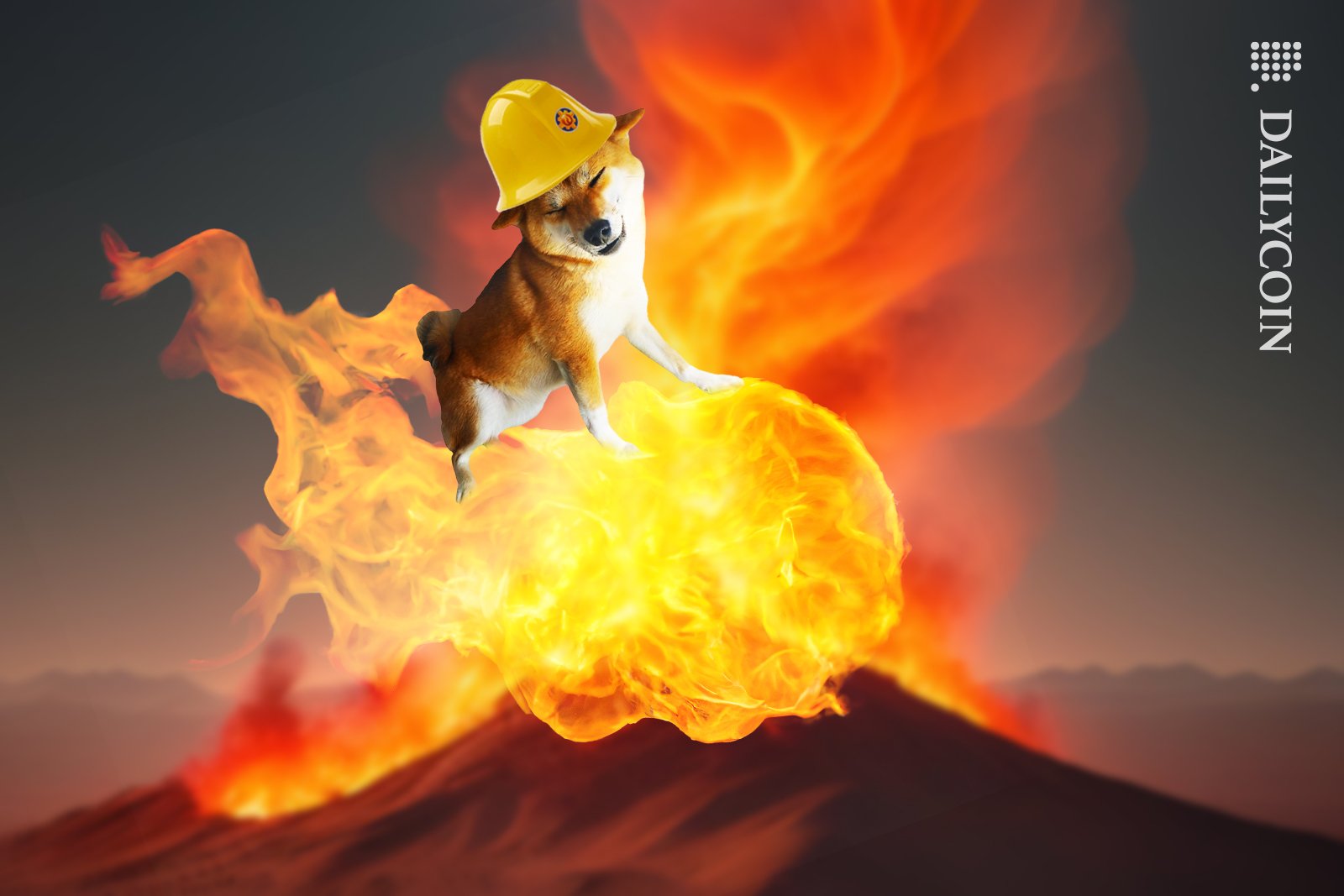 Shiba Inu's (SHIB) rebound efforts see two major obstacles.
SHIB price marks record low correlation with Bitcoin (BTC).
SHIB Army sends 2.32 billion $SHIB to infernal addresses.
Last weekend witnessed an unexpected price rise for the leading cryptocurrencies. While the largest digital asset Bitcoin (BTC) gained 8%, the crypto market's largest altcoin, Ethereum (ETH) also enjoyed a 10% price increase.
However, the bullish wave has missed several altcoins, including the popular canine coin Shiba Inu (SHIB). Fetching 3.9% gains in the last 7 days, $SHIB has still a long way to go to delete a zero in $SHIB's market price. This can be attributed to several factors – one of which is the rapidly dropping Shiba Inu monthly burn rate.
According to the official Shiba Inu burn tracker Shibburn, the Shiba Inu (SHIB) burn for September stands at 2,323,834,085, which is equivalent to $17,173.13. Carried out in 426 transactions, the burn stats represent a 59.34% drop from August.
Another huge reason for that is the plunging daily transaction volume on Shibarium L2. Nearly two months in, Shibarium's mainnet has achieved plenty of technical milestones, including 1.25 million crypto wallet addresses and a whopping 3.29 million transactions on the blockchain.
Nevertheless, Shibarium's official blockchain explorer ShibariumScan.io showcases a significant plunge in daily transactions since September 23rd, 2023. Ultimately, this plays a crucial role in Shiba Inu (SHIB) burns, as gas fees accumulated in $BONE are later swapped to $SHIB in order to perform the burn once it reaches the threshold set at Shibburn UI.
SHIB Price Stumbles Upon Strong Resistance
On the technical side of things, Shiba Inu's price is yet to retest the crucial resistance at $0.000008. $SHIB is facing strong resistance in this price range due to critically low price correlation with $BTC, which stands at a slightly negative -0.04, according to the blockchain analysis enterprise IntoTheBlock.
At press time, the #18 ranked Japanese hunting dog embossed coin Shiba Inu (SHIB) is changing hands at $0.00000752, according to CoinGecko. With the 3.9% weekly gains, $SHIB is still 4% down on a monthly timeframe.
On top of that, $SHIB hasn't touched the key resistance point of $0.000008 in a month, raising investor concerns. $SHIB's latest surge above the $0.000008 resistance occurred on August 31st, 2023, after Shibarium's mainnet was once again made available to the public. During this period, the Shibarium mainnet was processing around 100,000 transactions per day – 5 times more than the current stats on Shibarium L2.
On the Flipside
The burning speed is a sensitive topic among the Shiba Inu community, often enraging members who argue that billions of $SHIB burnt per month are not enough.
For instance, SHIB holder The Homeless Millionaire argues that 670 billion $SHIB should be set ablaze every day for a month in order for $SHIB to hit $0.01.
Why This Matters
Cryptocurrency burning is an efficient way to maintain a coin's price and reduce its circulating supply.
Explore DailyCoin's latest crypto news:
Certik Tags Sept. the Worst Month for Crypto-Related Exploits
Ripple's CEO Honors Community for Their Role in Legal Victory