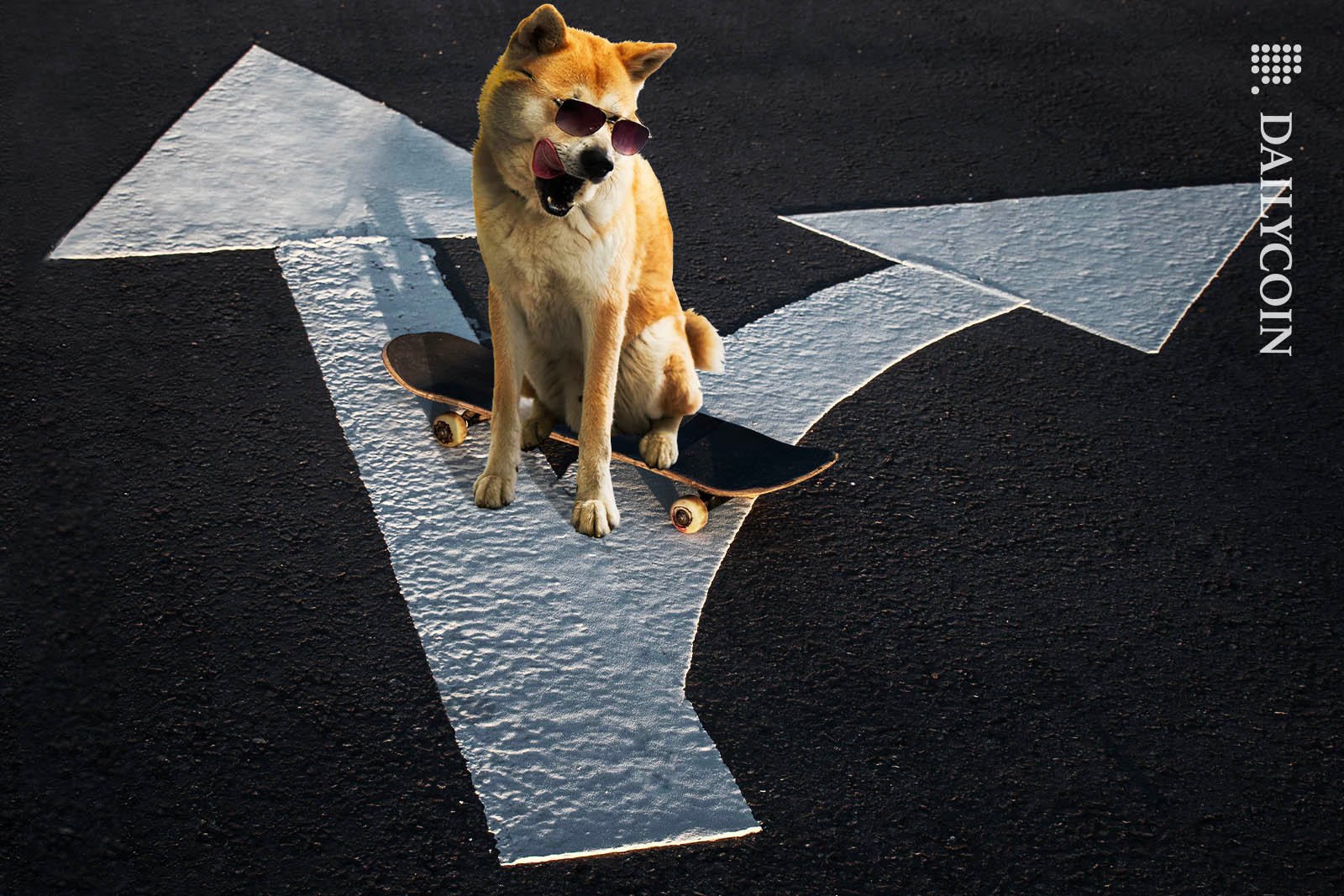 A heavy support line for $SHIB could make or break the next bull run.
Mixed on-chain signals showcase indecision among crypto investors.
Shiba Inu community members are looking for ways to increase burns.
The popular dog-themed memecurrency Shiba Inu (SHIB) is at a turning point in the technical charts. Currently ranked #16, $SHIB has continued to trade in phased consolidation for the past two weeks, hovering around the price range between $0.00000710 – $0.00000725.
The critical support line at $0.00000722 holds a whopping 32 trillion SHIB tokens, according to TradingView. Hinting at a crucial turning point for the popular canine cryptocurrency, the consolidation phase brought about the weekly high of $0.00000764.
The upsurge could be successfully attributed to the success of Shiba Inu's self-sufficient Layer-2 blockchain Shibarium. Launched in mid-August, Shibarium L2 uses Bone ShibaSwap (BONE) as the gas fee token on the brand-new network, which is also accumulated to instigate $SHIB burns via the ShibaSwap DEX.
More SHIB Burns to Turn the Tables?
Nevertheless, $SHIB couldn't hold above the key resistance and was rejected nine times in September, last claiming resistance above $0.000008 on September 1. Notably, $SHIB has lost nearly 0.5 billion in global market capitalization since that day.
While the 32T support line at $0.00000722 is an opportunity for the bulls to regain control, the dynamics of the current crypto market state provide less liquidity. Besides the market-wide cooldown, the stagnation could also be attributed to the inner conflicts inside the Shiba Inu community, known as the SHIB Army.
Despite the fiery discussions regarding Shibarium, most SHIB Army members agree that an automated $SHIB burning functionality could bring the difference the investors want to see. This has been pointed out by SHIB marketing specialist Lucie SHIB, who described the main issue as the slowly accumulating network fees.
Ultimately, this could be solved by raising the on-chain fees or onboarding more people. The official Shiba Inu burn tracker recently reopened the daily SHIB burn estimate page, giving investors a hunch of how the Shibburn UI could work in the long-term perspective.
On the Flipside
Shiba Inu (SHIB) price movement partly aligns with the trading activity on Shibarium L2 mainnet.
To illustrate, $SHIB slid below $0.000008 as Shibarium's total value locked (TVL) dropped under $1M.
Why This Matters
This Layer-2 network brings more building and bridging opportunities for crypto enthusiasts.
Read DailyCoin's top crypto news:
U.K. Investors Seek Partial Redress from OneCoin 'Cryptoqueen'
Millions of XRP Moved in Mysterious Internal Transfers