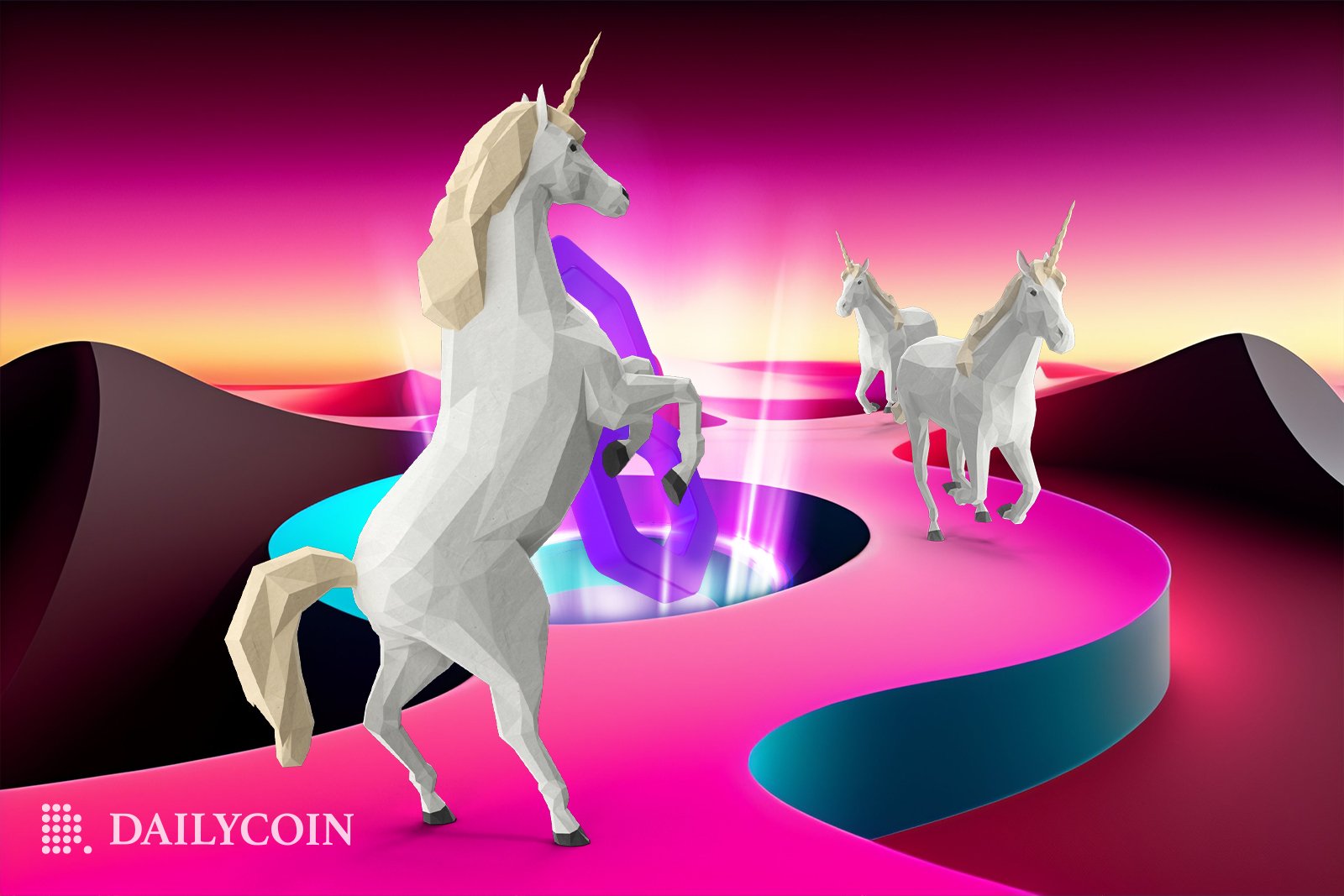 UNI token holders unanimously voted to deploy Uniswap on Polygon zkEVM.
Polygon zkEVM argues that deploying on the network will allow Uniswap to "solidify" it as the leading decentralized exchange.
Another leading DeFi protocol recently also voted to deploy on Polygon zkEVM.
Two zero-knowledge Ethereum Virtual Machine (zkEVM) projects launched two weeks ago: zkSync Era and Polygon zkEVM.
Polygon zkEVM has been attracting decentralized finance (DeFi) giants to deploy on the new network. The latest protocol is Uniswap.
Uniswap Integration on the Way
Polygon zkEVM will soon have the largest DeFi protocol deployed on the network. Uniswap (UNI) has voted in favor of deploying on Polygon zkEVM.
All 191 delegated and self-delegated addresses have voted to pass the proposal. The vote is still live and will end in a few hours.
Polygon zkEVM proposal. Source: Uniswap Governance Forum.
In the proposal, Polygon Business Development Lead Jack Melnick said that deploying Uniswap on its zkEVM will allow the decentralized exchange to "solidify" it as the leading protocol.
"There's significant value in Uniswap being available on an EVM compatible ZK rollup. Deploying early on zkEVM helps solidify Uniswap's place as the number one DEX and a thought leader."
Melnick added that deploying on the zkEVM is a "natural" step given the activity Uniswap seen on the Polygon sidechain.
"Importantly, it will help grow a large list of projects that can be built on Uniswap V3. Additionally, given the community and user uptake Uniswap has seen on Polygon PoS, it's only natural to make its deployment on Polygon zkEVM a priority."
As for success metrics, Melnick said that Uniswap would see total value locked (TVL), unique wallets, volumes, and integration with other dApps grow.
"A successful zkEVM deployment will, in an organic and sustained manner, grow Uniswap's Total Addressable Market across TVL, unique interacting wallet, volumes, and integration with partner dApps. As demand for zk-blockchains and proximity to Ethereum rises, users and builders will increasingly look to zkEVM solutions to build and trade."
Uniswap isn't the only DeFi protocol to deploy on Polygon zkEVM. Aave, one of the oldest and most battle-tested DeFi platforms, has also voted in favor of deploying on Polygon zkEVM.
On the Flipside
There isn't a timeline for Uniswap integration yet.
Why You Should Care
Polygon zkEVM is one of the two zkEVMs live on Ethereum mainnet. Integrating Uniswap would allow users to swap and provide liquidity cheaply.
Read more about Aave deploying on Polygon zkEVM:
Polygon zkEVM TVL Soars 250%, Aave Votes to Deploy on Network
Read more about the ETH price action after the Shanghai upgrade:
ETH Tops $2,100 Despite Withdrawals Outpacing Deposits After Shanghai Upgrade