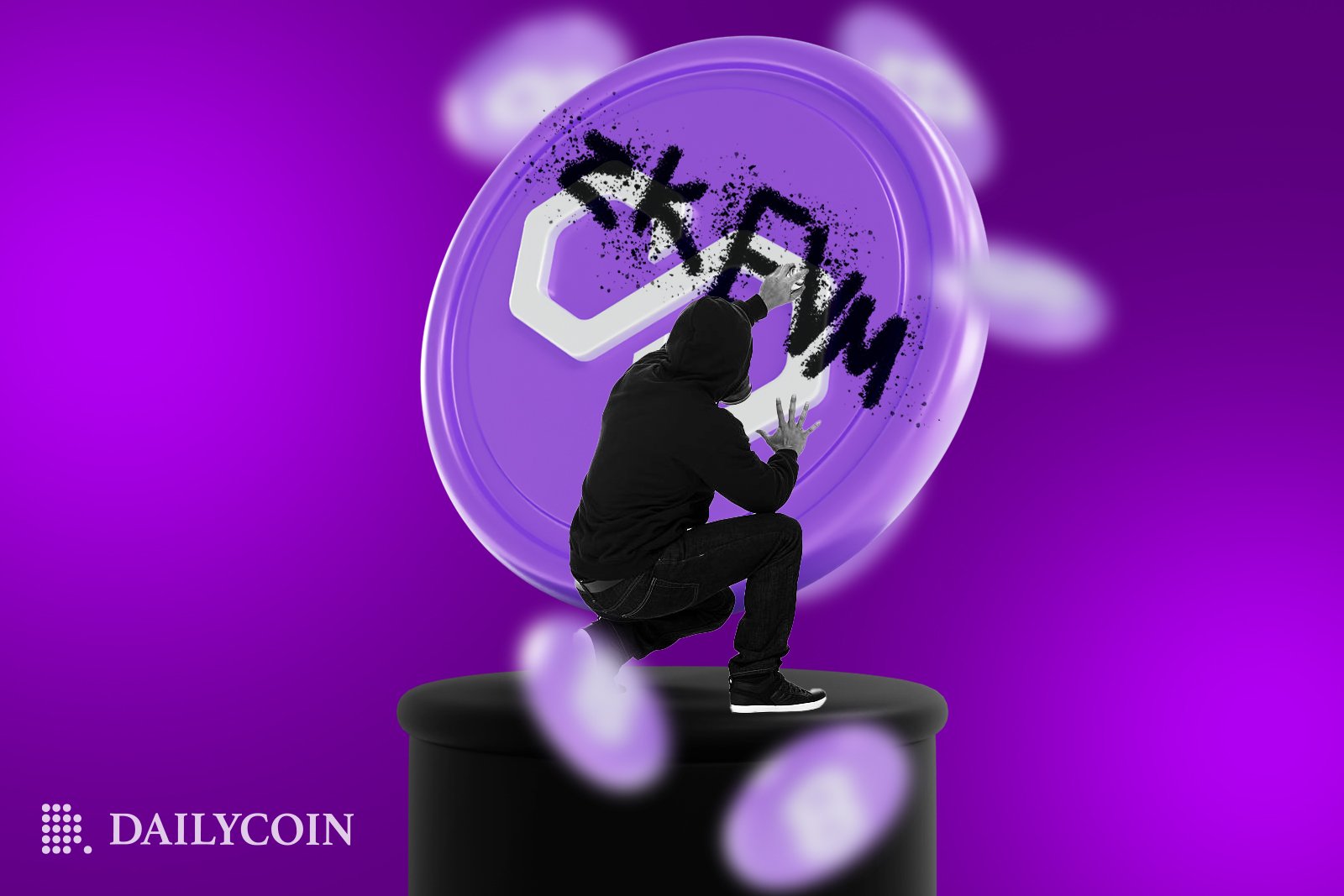 Polygon zkEVM has been seeing exponential growth in terms of total value locked (TVL).
The zkEVM's TVL is still small compared to other rollups.
However, Polygon zkEVM's TVL is set to increase with Aave voting to deploy on the network.
The Ethereum community has dreamed about a zkEVM scaling solution for a very long time. Not only did it come true a week ago when Polygon launched its version of the zkEVM, but the project has also been gaining traction lately.
The growth of Polygon zkEVM is evident in its soaring total value locked (TVL) and blue chip projects wanting to deploy on the network.
Polygon zkEVM TVL Soars 250%
Polygon (MATIC) has been enjoying a lot of attention from the Ethereum community lately. The Layer-2 powerhouse launched its zero-knowledge Ethereum Virtual Machine (zkEVM) scaling solution last week aimed at making Ethereum faster and cheaper.
Polygon zkEVM has seen exponential growth in terms of TVL and just after a week of being deployed on Ethereum mainnet already has $2.51 million in TVL, according to L2Beat. That's up 250% on the day and thousands of percent up in the last week.
Polygon zkEVM TVL. Source: L2Beat.com.
Polygon zkEVM is now the 18th largest Ethereum rollup, according to L2Beat. Its Ethereum Layer-2 market share is still small (0.03%) compared to other optimistic rollups like Arbitrum (66.22%) and Optimism (21.53%).
Polygon zkEVM's TVL is also smaller than zkSync Era's, another zkEVM that launched last week. zkSync Era has also been experiencing massive growth and currently has $114 million in TVL and a 1.28% market share.
However, Polygon zkEVM's TVL is set to continue to increase, especially with blue chip decentralized finance (DeFi) protocol Aave voting in favor to deploy on Polygon zkEVM.
Aave Votes to Deploy on Network
Aave, one of the oldest and most battle-tested DeFi protocols built on Ethereum, will soon launch on Polygon zkEVM.
The news came last week when the Aave DAO unanimously voted in favor of a proposal to launch V3 of the protocol on Polygon zkEVM. This comes as no surprise as Aave had been deployed on Polygon zkEVM testnet for six months prior to the launch.
The proposal on Aave said that because Polygon zkEVM is EVM-equivalent, Aave V3 would require minimal development work.
However, the successful vote was a temperature check vote, meaning that the DAO will have to vote again to confirm the deployment of Aave on Polygon zkEVM.
On the Flipside
Polygon zkEVM is still in beta, meaning that there are multiple optimizations needed to be done in the near future.
Why You Should Care
Polygon zkEVM is one of the most exciting technological solutions aimed at scaling Ethereum. Users can finally experience Ethereum without high gas fees.
Read more about zkSync Era's unexpected downtime:
zkSync Era Fails to Produce Blocks for 4 Hours but TVL Keeps Climbing
Read more about why ArbitrumDAO will redo its first vote:
ArbitrumDAO to Redo Controversial First Vote: Here's What Happened