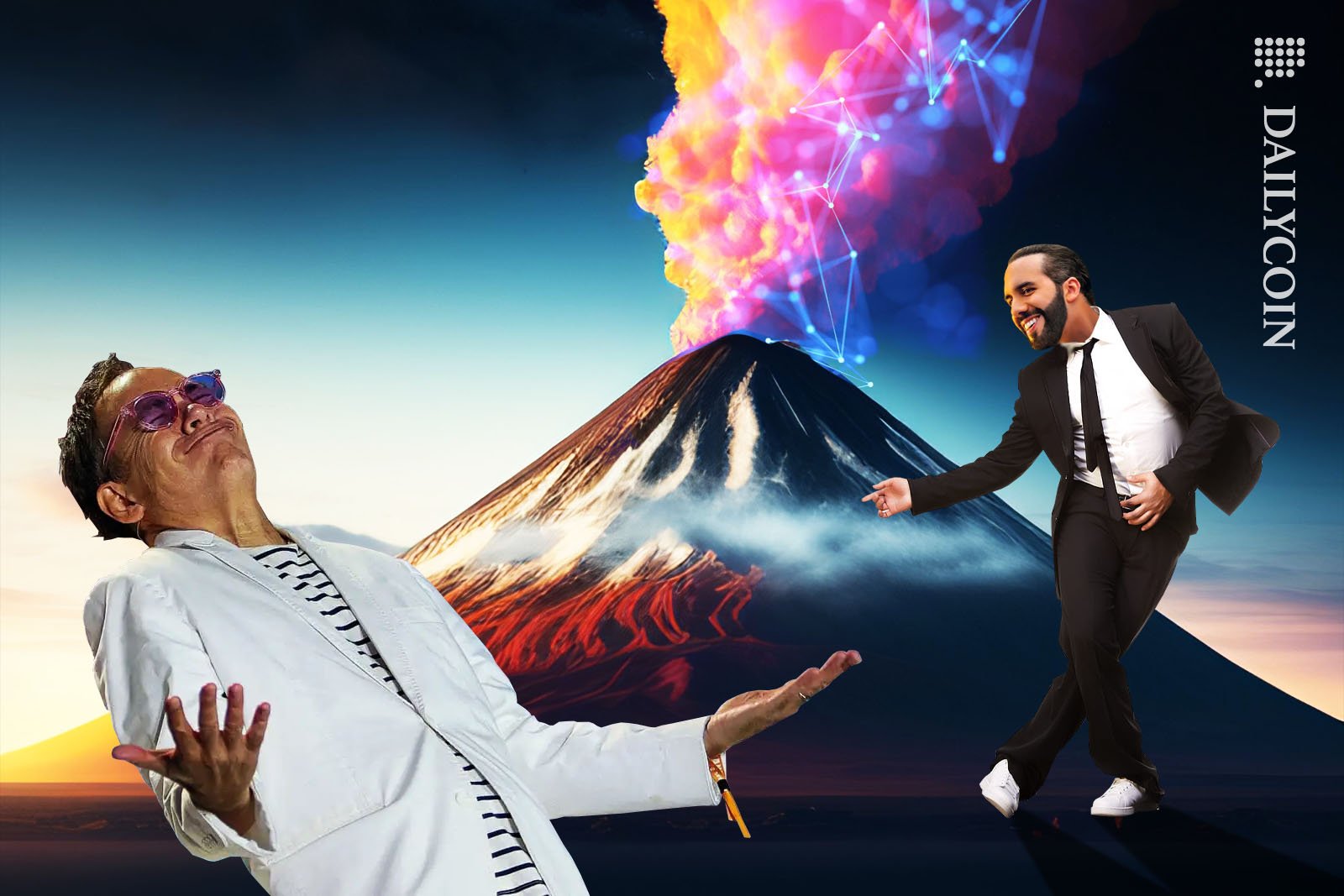 El Salvador's dollar bonds have made 70% yearly returns.
JPMorgan Chase & Co, Eaton Vance emerge as top investors.
El Salvador's Volcano bonds received regulatory nod in January.
El Salvador has been making huge strides toward accelerating the country's economic growth. Naturally, the Latin American country's choice to make Bitcoin (BTC) legal tender in 2021 required operating businesses to accept cryptocurrency as means of payment.
Due to the country's natural energy resources, the El Salvadoran government penned a geothermal energy project that would facilitate efficient Bitcoin mining. Meanwhile, the country's pro-Bitcoin President Nayib Bukele erased all taxes on technology innovations, including crypto startups.
In order for the Volcano Bonds to see the light of day, El Salvador's Legislative Assembly approved the inaugural Bitcoin bonds, commercially called Volcano Bonds. These bonds let foreign investors participate in the Volcano Energy Project, which is estimated to have a mining capacity of 241 MW (megawatts).
On top of that, the $1 billion Volcano Energy project has already seen major investors, including Tether (USDT), the popular stablecoin issuer. The Volcano Energy project released a rational whitepaper in June, declaring ambitions to become one of the biggest players in Bitcoin mining.
Wall Street Wolves Want A Piece Of The Pie
Meanwhile, El Salvador's foreign dollar bonds are becoming too lucrative for Wall Street skeptics to resist, as per Bloomberg. JP Morgan's research strategist team even expressed regret having not stepped into El Salvador's dollar bonds earlier. In a July note, the investors mused: "Although we missed a significant share of the rally, we still think there's value across El Salvador's curve, there's room for this credit to keep outperforming".
Besides JP Morgan, Eaton Vance and PGIM Fixed Income are also investing in El Salvador bonds, which have returned 70% APY since last year. The market sentiment shifted for El Salvador, when the country paid out the maturing $800 million debt in January 2023. Soon after, Bukele's government hired a senior advisor from the International Monetary Fund (IMF) to squash the previous altercation and comply with fiscal standards.
When Will Volcano Bonds Erupt?
While there's no official launch date for Volcano Bonds yet, their regulatory framework has already been passed since January 2023. The Bitcoin-backed Volcano Bonds have been postponed twice, while BTC price plunged below $20,000. Currently still in a 36% deficit, Bukele's Bitcoin stash now holds $76.4 million, according to NayibTracker.
Meanwhile, Bukele's Head Advisor & Chairman of the Volcano Energy Project, Max Keiser, paints a bright picture for the future of the Volcano Bonds. "The good times are just getting started", – declares Keiser, as El Salvador continues to DCA (Dollar Cost Average) into Bitcoin. On top of that, the Bitcoin Lightning Network brought further learning & work opportunities to the nation, despite business acceptance of Bitcoin still considered being considered niche in The Land of Volcanoes.
On The Flipside
Not all Wall Street wolves are convinced with El Salvador's dollar bond performance.
For instance, Claudia Calich of M&G Investments labeled the bonds high-risk investments.
The arguments involve a large maturity wall in 2027 and a huge dependence on fluctuating assets.
Why This Matters
With the global electricity demand surging by 2.5% in 2022, El Salvador's Volcano-based electricity project is crucial to the global economy as well as crypto adoption.
Discover DailyCoin's latest crypto news:
Buterin Makes Huge $1M Transfer as Exchange Deposits Inflate
Circle Takes Charge of USDC, Coinbase Secures Minority Share