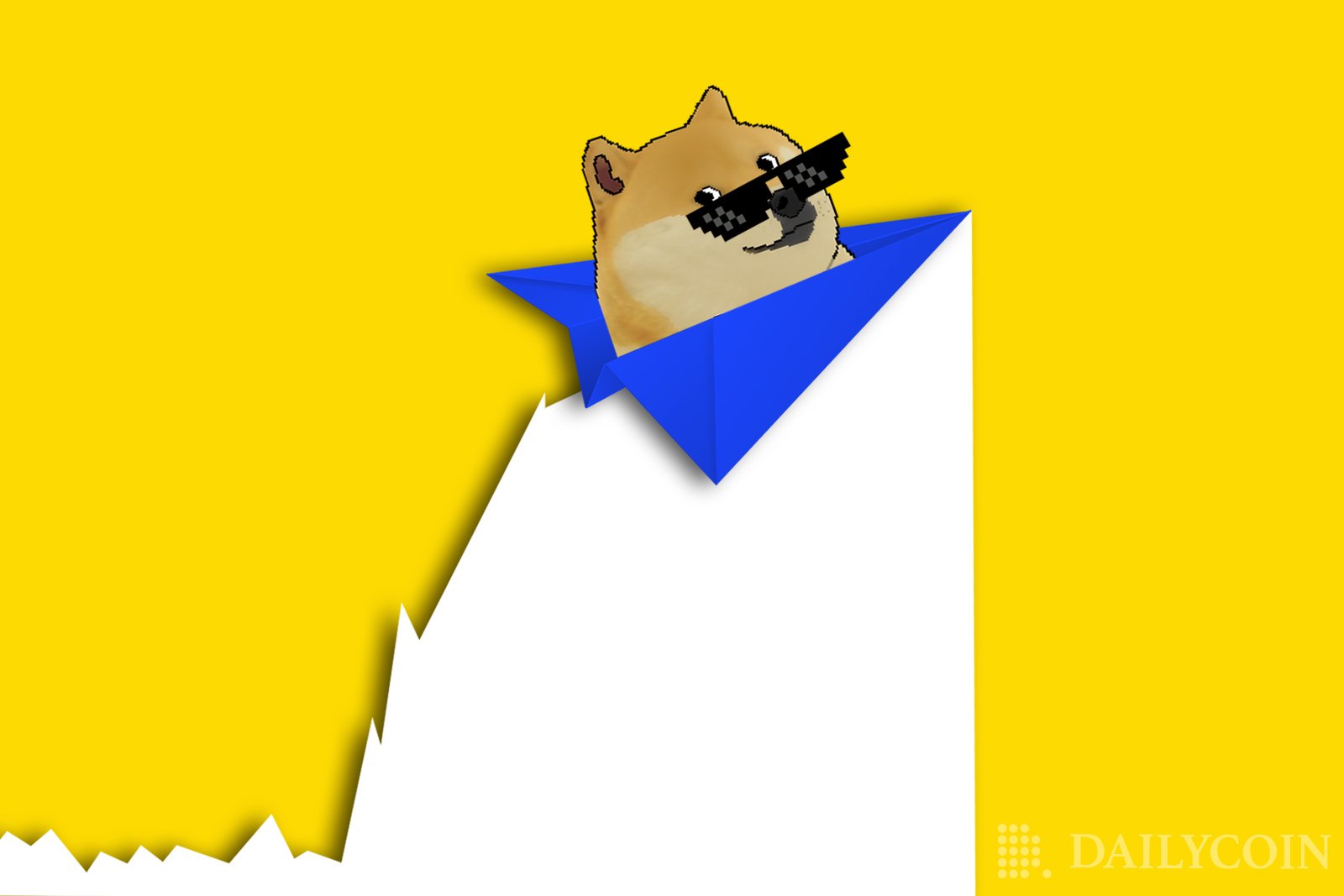 Dogechain, the off-the-record Layer-2 solution for the DOGE Army, has enjoyed success since its mid-August launch. Dogechain's (DC) developers made an announcement on Twitter about the multiple milestones the Web 3.0 platform reached up to date. These include:
Over 55 million transactions
250,000 unique wallet addresses
Around one million transactions daily
Besides, DC managed to increase its total market capitalization by a whopping $12M in the last two days. At press time, Dogechain's (DC) market cap is $52,074,170, according to CoinGecko. That's an eye-catching rise since $40M on October 24th, 2022.
🐶 Frens, #Dogechain is back with the tier 1 chain stats 📈

🔹 +55 million transactions

🔹 +1 million transactions/day

🔹 +250,000 unique wallets

🔹 +$55 million 24h CEX trading volume

🔹 +$2.5 million 24h on-chain DEX trading volume

And we're only getting started! 🚀 pic.twitter.com/mas2uucSV1

— Dogechain💜 (Giving away a Tesla) (@DogechainFamily) October 24, 2022
DC quickly climbed from the #420 rank by total market capitalization on Tuesday morning by 23 positions. Currently the #397 ranked cryptocurrency, DC trades at $0.00171674 according to CoinGecko. That's a healthy 7.7% daily increase, but the monthly perspective is even brighter.
The Layer-2 solution's native token skyrocketed by 226% in the last seven days and has marginally increased its market cap. Besides, the DOGE Army seems to be fond of the Web 3.0 alternative offering dApps, games, NFTs and an overall pretty impressive sell-sufficient ecosystem revolving around DOGE.
The Layer-2 project DC didn't get the nod from Billy Markus, a.k.a. Shibetoshi Nakamoto, the co-founder of DOGE.
Billy Markus rejected Dogechain's $14M promo deal for unknown reasons.
The official developer team behind DOGE is also working on a Layer-2 Solution.
The official bridge in partnership with BluePepper is set for an early 2023 launch.
DOGE is one of the most popular cryptocurrencies, often covered by mass media and trending on social networks. DOGE also has a star-roster fan club in Elon Musk and Snoop Dogg, alongside other entrepreneurs and entertainers.