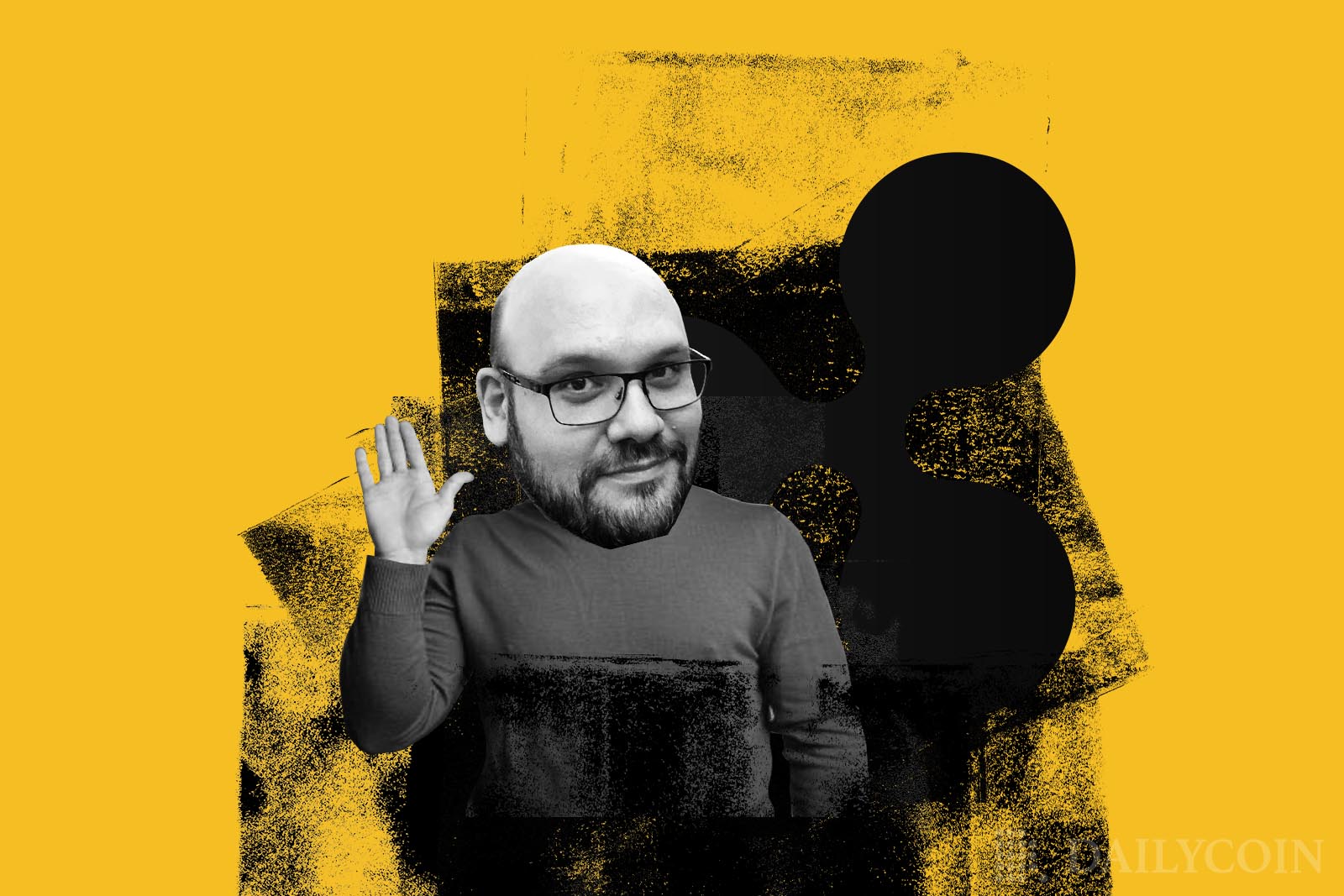 Read in the Digest:
Bitcoin, Ethereum & Solana make recoveries – Klaytn (KLAY) tops gainers.
3Commas API exploit costs FTX users crypto worth millions of dollars.
Layer-2 Dogecoin project Dogechain (DC) pumps 250% in one week.
"Unprecedented volatility" sees staking platform Freeway halt withdrawals.
Ripple's engineering director resigns after more than a decade at the firm.
Bitcoin, Ethereum & Solana Make Recoveries – Klaytn (KLAY) Tops Gainers
Following a turbulent weekend, cryptocurrencies are beginning to show signs of recovery. Bitcoin (BTC), the world's leading crypto, gained 1.5% in value over the last 24 hours to trade at a weekly high of $19,646.
Ethereum (ETH) made an even better start to the week than Bitcoin, having gained by as much as 4.1% in the last 24 hours. The ETH price pump saw the Altcoin leader hit an inter-day trading high of $1,368–its highest price since the opening week of October.
Solana (SOL) is also making a rally, coming in with the largest gains of the top 10 ranked cryptos. The price of SOL shot up by as much as 4.7% to trade as high as $29.41. SOL, and exchange hands at $28.95 at the time of writing.
While the crypto market leaders turned in strong performances, they were outdone by today's highest earner—Klaytn (KLAY). Over the last 24 hours, the price of KLAY spiked by 24.5% to trade at $0.1887.
Bitcoin's price is not the only metric by which it has gained strength; bitcoin mining difficulty has jumped by 3.44% to reach a new all-time high of 36.84 trillion. 
The price rally has given the crypto community hope that assets have found a bottom in the painful year-long bearish market.

3Commas API Exploit Costs FTX Users Crypto Worth Millions of Dollars
The barrage of attacks on the crypto industry draws on, as events on October 22nd saw at least four FTX users fall prey to hackers as they siphoned millions of dollars worth of crypto from the exchange via the exploitation of an API linked to their trading accounts.
A joint investigation carried out by trading-bot platform 3Commas and crypto exchange FTX revealed that hackers had used fresh, fraudulent 3Commas accounts to phish users out of the API keys linked to their FTX accounts.
The FTX API keys were then used to perform the unauthorized trade of DMG tokens. 3Commas suspects that users' API keys were stolen via 3rd party browser extensions or malware, and affirms that the attack did not originate from its services.
Together, the firms were able to identify and disable the APIs of accounts registering suspicious activity. It is expected tthat they will not create new API keys on FTX and link them to the affected 3Commas accounts in order to ensure minimal disruption to active trades.
3Commas has denied culpability, stating that the affected users were never their customers, and asserting that there had been no breaches in either 3Commas account security databases, or API keys. 
While the incident extends the events of "hacktober", FTX CEO Sam Bankman-Fried has agreed to provide a one-off $6 million compensation injection to replenish the losses incurred by exploited victims.
Layer-2 Dogecoin Network Dogechain (DC) Pumps 250% in One Week
Dogechain, the project that brings smart contract functionality to the Dogecoin ecosystem, and is marketed as its Layer-2 network, has seen the price of its native DC token pump by more than 250% over the last week.
Dogechain, which was launched in August 2021, was valued at $0.00049 last Monday, but now finds itself trading at $0.001623, as of this writing. The Dogechain rally set a new monthly high of $0.00183 after recording gains of 27.5% in the last 24 hours.
The 24 hour price chart for Dogechain (DC). Source: CoinMarketCap
The jump in price is being attributed to the Dogechain Foundation's proposal to burn between 50 – 80% of the total supply of DC, a measure that seeks to further increase the valuation of the DC token.
The Dogechain community is also considering a dramatic reduction in the vesting period for an airdrop for the chain's earliest supporters. 
While the rally is certainly a high point for Dogechain, the news comes after the price of DC plummeted by more than 90% between August to September. As a result, many are now likening its high volatility to a pump-and-dump scheme.
The price movements of Dogecoin and Dogechain do not appear to be correlated, as crypto community favorite DOGE traded sideways over the same period, gaining by only 0.11%.
Unprecedented Volatility Sees Staking Platform Freeway Halt Withdrawals
On Sunday, October 23rd, Freeway, a cryptocurrency staking platform promising annual returns on investment of up to 43%, halted withdrawals after what it described as "unprecedented volatility" in the Forex and crypto markets.
As of Monday 24th, Freeway has suspended all its services. According to the announcement, the company is working to "diversify its asset base to manage exposure to future market fluctuations and volatility." 
Since disclosing this plan, Freeway has not provided any further information on how it intends to diversify, only stating that the process will ensure "long-term sustainability and profitability of the Freeway ecosystem."
Following the suspension of withdrawal operations, the value of Freeway's native token FWT tanked by more than 75%, and is now 96% down from its peak price, recorded in May 2021. 
Popular crypto influencer "FatManTerra" has labeled Freeway a Ponzi scheme, underlining that the project has deleted its team biographies.
Investors' quest to utilize one of the biggest APYs ever announced could result in more than $100 million being rug pulled by Freeway.
Ripple's Engineering Director Resigns After More Than a Decade at the Firm
On october 21st, Ripple Labs' Director of Engineering, Nik Bougalis, announced that his decade-long stay at the firm will soon come to an end amid the introduction of NFTs to the network. 
In a Twitter thread, the cryptographer and software engineer, who previously worked at Samsung, assured users that his departure would not affect the open-source code projects of the payments-focused XRP Ledger (XRPL), which he played an integral role in developing.
The XLS-20 amendment project, which will introduce non-fungible tokens (NFTs) to XRPL, overseen by Bougalis, is scheduled to go live in early November. Ripple is currently testing an XRP ledger sidechain that will be compatible with Ethereum-based smart contracts. 
Although Bougalis is yet to reveal where he'll be heading next, he has already ruled out joining a rival blockchain project, or getting involved in DeFi and NFTs.
Despite leaving Ripple, Bougalis is confident that the company will be fine thanks to the many talented and passionate individuals who contribute and participate in its development.