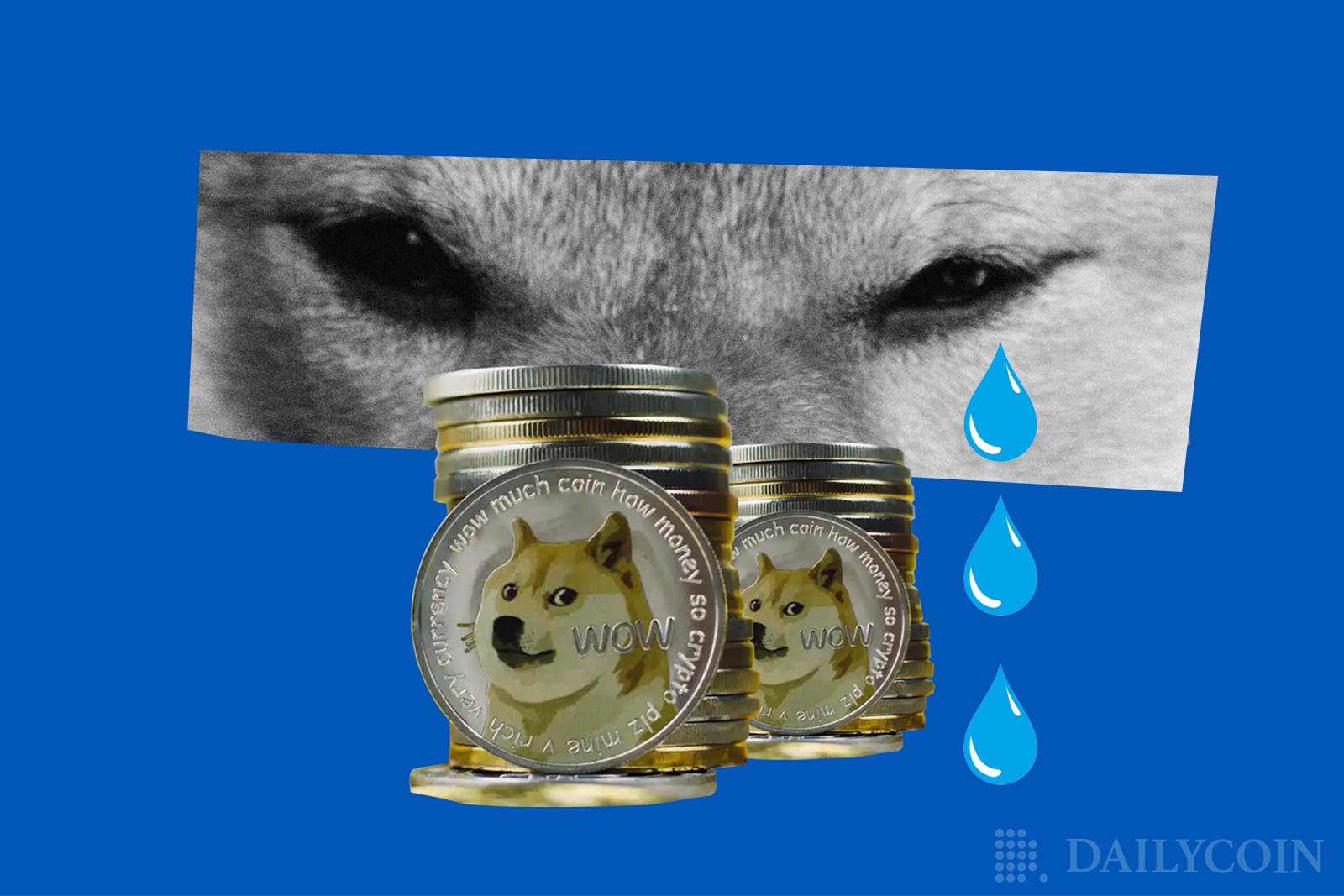 Elon "The Dogefather" Musk's endorsement of Dogecoin (DOGE) nearly a year and a half ago on the Saturday Night Live show seems to not have paid dividends, as data shows that the the top meme coin's market value has plunged by more than 75% since then.
Despite the success of the Mr. Musk's recent 'Twitter Whistleblower' campaign, it seems that The Dogefather's constant support of the DOGE Army has barely had any effect on Dogecoin's (DOGE) market price. Interestingly, according to data metrics by Revondo, Dogecoin (DOGE) is likely to hit $0.05975 in the next 24 hours.
How Much Does the Market Price of DOGE Influence Adoption Speed?
Meanwhile, Dogechain, an unofficial Layer-2 solution for the DOGE Army, has gained in popularity, with over $300M in Dogecoin (DOGE) being bridged through the solution, even despite DOGE Founder Billy Markus, a.k.a Shibetoshi Nakamoto, turning down a luscious $13 million advertising offer from Dogechain.
At press time, Elon Musk's beloved Dogecoin (DOGE) trades at $0.056380, putting it firmly in the red at an 8.4% deficit for the past 24 hours. Moreover, the remorseless bears have left the popular canine coin staring down losses of 11.2% loss over the last 7 days.
Dogecoin (DOGE) Regains 10th Position Amid Brutal Bear Market
Despite falling below its favorable support line of $0.06, the dog-themed cryptocurrency won back 10th place in the crypto rankings by total market capitalization. Polkadot (DOT), one of the OG cryptos established in 2016 by former Ethereum (ETH) Co-Founder Gawin Wood, had previously overtaken Dogecoin (DOGE) on August 8th, 2022.
The news comes just days after Dogecoin (DOGE) became one of the largest Proof of Work (PoW) cryptocurrencies, second only to market leader Bitcoin (BTC). At press time, Dogecoin's (DOGE) total market cap stands at $7,497,499,427, according to CoinGecko.
Nevertheless, Polkadot (DOT) is still on DOGE's heels with a market cap of $7,133,416,278, and climbing higher up in the crypto rankings will be no easy task for Dogecoin (DOGE), as both Cardano (ADA) & Solana (SOL), holding the 8th and 9th positions respectively, lead the popular meme coin by more than $3 million.
Market Cap:

Bitcoin: $354.13 Bn
Ethereum: $159.54 Bn
Tether: $67.93 Bn
USD Coin: $50.17 Bn
BNB: $41.916 Bn
Binance USD: $20.528 Bn
XRP: $17.321 Bn
Cardano: $14.916 Bn
Solana: $10.982 Bn
Dogecoin: $7.4984 Bn

— Hourly Crypto Prices (@hourly_crypto) September 19, 2022
The billionaire's continuous public support for Dogecoin (DOGE) has seen a $258B lawsuit leveled against Elon "The Dogefather" Musk.
The claim alleges that the world's richest man played a significant role in building The "DOGE Pyramid".
Dogecoin (DOGE) was among the hardest hit by the Terra (LUNA) catalyzed crypto massacre, dropping in value by a whopping 75.7% in yearly terms.
DOGE Army is one of the largest communities in the crypto world, boasting support from various celebrities including Mark Cuban, Snoop Dogg, Lil Yachty, Ice Cube, Mia Khalifa and more.