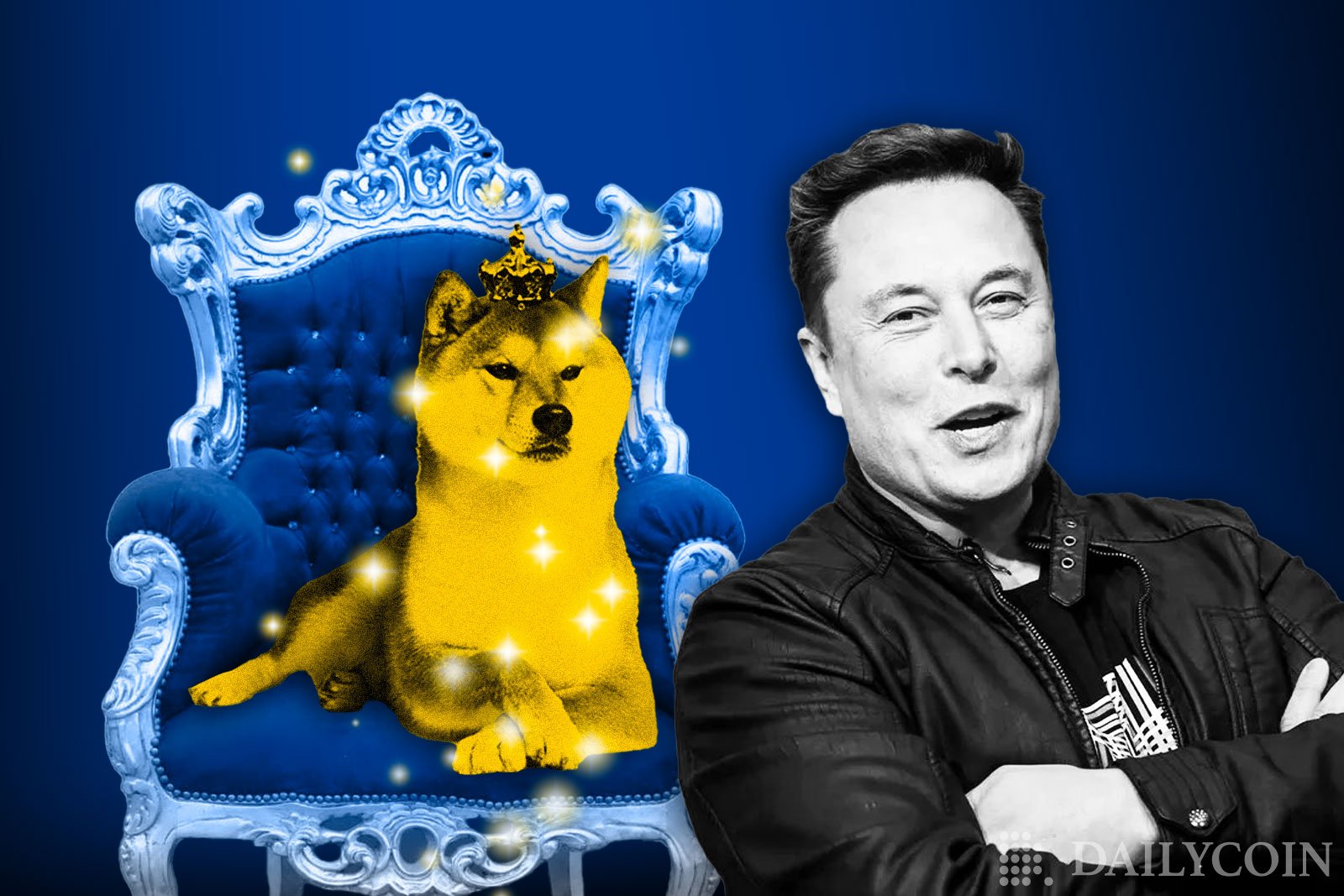 Dogecoin (DOGE) ended its downtrend spanning multiple weeks on Thursday, May 12th, as the meme coin rebounded 30% in the past 24 hours. The trend reversal coincided with Elon Musk voicing his support for the famous DOGE. 
The billionaire CEO of Tesla hailed Dogecoin as the crypto with the most potential as a currency. The potential future owner of Twitter shared this view as a reply to Dogecoin creator Billy Markus, a.k.a. Shibetoshi Nakamoto, who opened up about why he liked Dogecoin.
"The reason I like dogecoin is because it knows it is stupid", wrote the pseudonymous Shibetoshi, to which Musk replied within minutes: "It has potential as a currency".
the reason i like dogecoin is because it knows it is stupid

— Shibetoshi Nakamoto (@BillyM2k) May 12, 2022
Shibetoshi expressed his appreciation for Musk's sentiment, claiming that he enjoys "that something stupid could also have utility and be successful."
Dogecoin's price reacted to the Twitter exchange immediately, swelling by 5% from a value of $0.08052, up to $0.08472, according to CoinMarketCap. After a brief correction, it continued to rise at a similar rate, and sits at $0.9114 as of this writing. 
The rally resulted in a 17.36% increase in Dogecoin's market value, joining the slight recovery of other major cryptos as the cryptocurrency market cap as a whole jumped 13% to $1.3 trillion in the span of the past 24 hours.
LUNA's Collapse Triggers Massive DOGE Transfers
Despite today's recovery, the recent crypto market turmoil evoked some major reactionary movements from Dogecoin whales. 
Yesterday, close to $233 million worth of Dogecoin was transferred from an unknown address to an anonymous wallet in a single transaction. As reported by whale move tracker Dogecoin Whale Alert, over 20 massive transactions were made yesterday, as millions of Dogecoins were transferred from an array of smaller wallets to unknown Dogecoin addresses.
A similar tendency was noted earlier this year when around 40,000 wallets removed their DOGE holdings over a 10-day period. The sharp decrease in the number of Dogecoin holders suggested that a number of bigger whales may simply have been accumulating DOGE coins.
Is this the return of the Dogefather? Last year, the crypto space named Elon Musk "the Dogefather" after his consistent endorsement of Dogecoin through social media channels. Musk later seemed to abandon Dogecoin and started close relations with competitor Shina Inu (SHIB). However, with the details of his deal with Twitter coming out, Musk seems to be focused once again on the pioneer meme coin, hinting that DOGE could become a potential currency for Twitter subscription services.