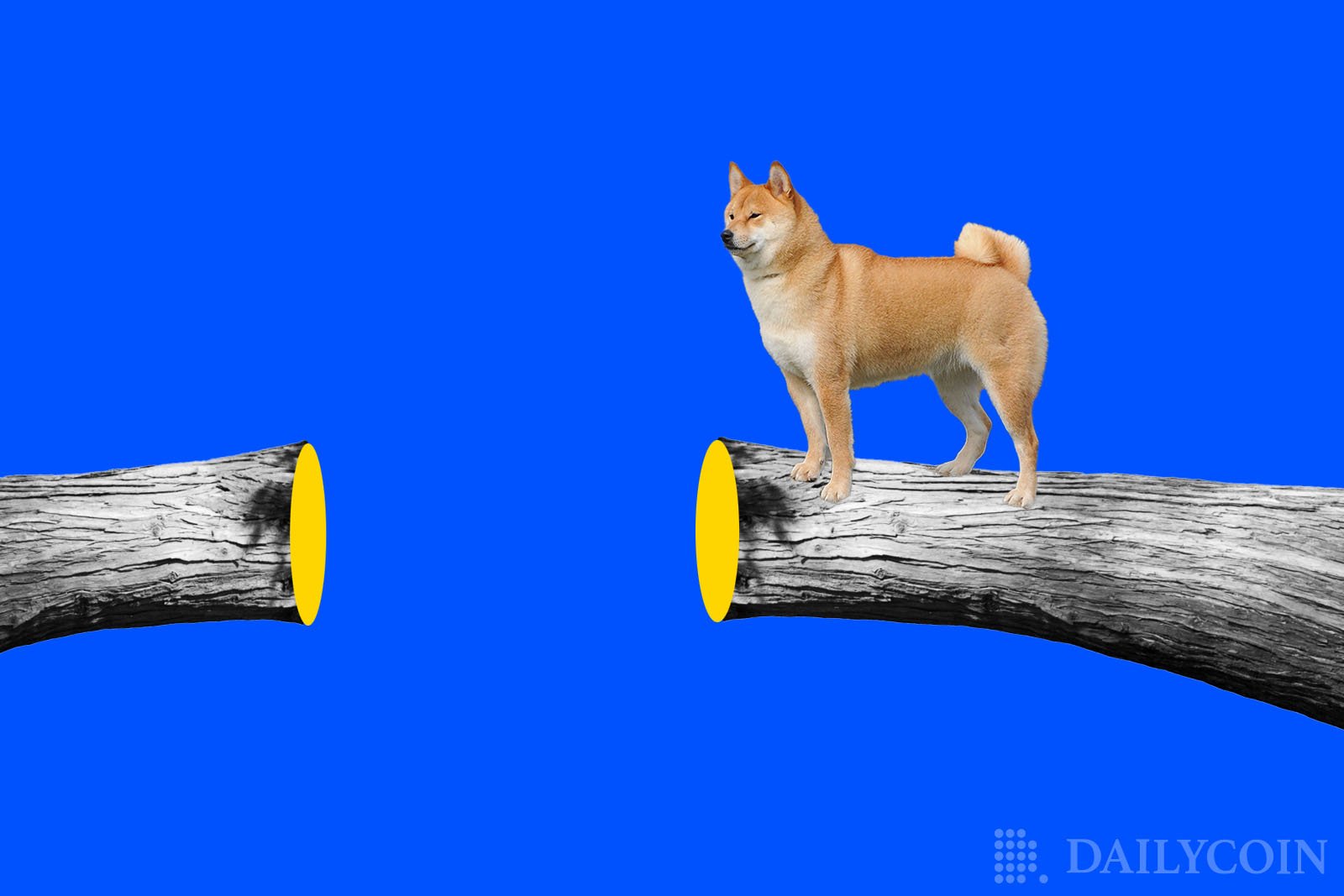 The most-popular meme coin, Dogecoin (DOGE), looks to embrace interoperability, which has been hailed as the future of blockchain, as its bridge with the Ethereum chain looks set to launch before the end of the year.
The Dogecoin-Ethereum Bridge will Launch in 2022
The Dogecoin community will be getting a new DOGE-ETH bridge developed by Blue Pepper. The developers of the newest bridge recently announced that the Dogecoin-Ethereum bridge will be launched before the end of 2022. 
The new bridge will create a wrapped version of DOGE that would allow users to stake, lend, and perform other DeFi functions using their DOGE. Blue Pepper's bridge uses a centralized custodian BitGo, the custodian for the wrapped version of Bitcoin.
The Dogecoin Foundation and MyDoge will join Blue Pepper and BitGo as the genesis members of the decentralized autonomous organization (DAO) that will be responsible for governing the protocol.
Dogecoin Founder on the Bridge
As an unofficial Dogecoin project, Dogecoin creator Billy Markus has offered his take on the project. Speaking with Dogecoin proponent, Mishaboar, on Twitter, Markus, said he hoped that the bridge would work.
However, while Mishboar urged Blue Pepper to remain transparent with the Doge community, Markus said he won't be held responsible for any DeFi-related activity.
At this, Mishaboar noted that Blue Pepper developers should reach out to the Dogecoin Core team to discuss the implementation of the DOGE-ETH bridge in the most efficient way.
my opinion is i hope it works and i ain't gonna be responsible for any DeFi shit ever

— Shibetoshi Nakamoto (@BillyM2k) August 22, 2022
With over $2 billion worth of digital assets stolen from bridge hacks in 2022, bridge networks have come under intense scrutiny.
The new Dogecoin-Ethereum bridge will grant DOGE users access to all the DeFi functionalities of the Ethereum chain.