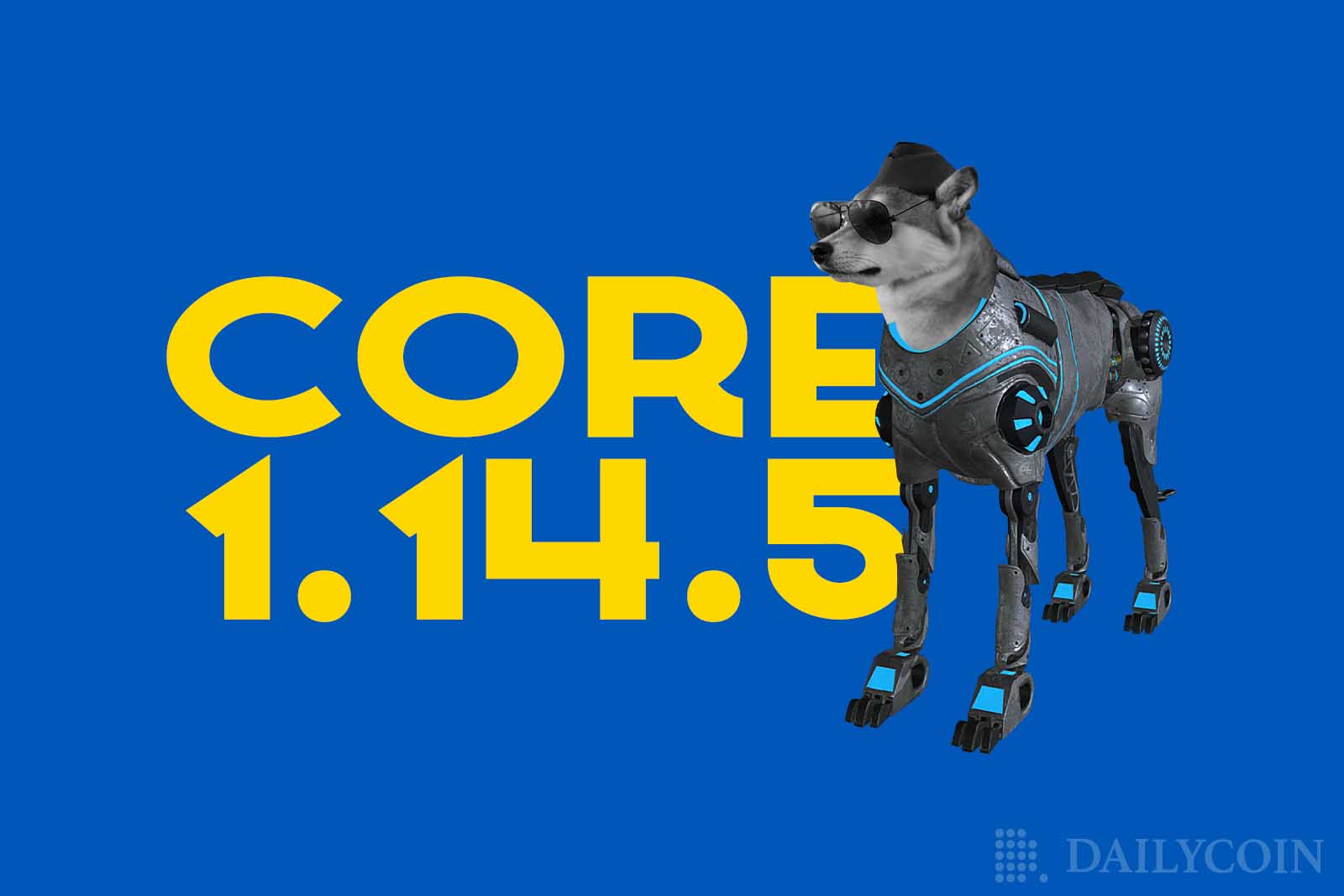 Popular meme coin Dogecoin (DOGE) is on the way to the moon with a brand new core upgrade. The Dogecoin Core 1.14.6 upgrade was launched early Thursday morning. The news was shared by Dogecoin creator Billy Markus, as well as on DOGE's official account.
In addition, the key developer of Dogecoin Core now said "All Dogecoin Core users — miners, services, relay operators and wallet users — are strongly recommended to upgrade," in the official post published on GitHub.
Some Breaking Changes for DOGE
Many network participants were patiently waiting for the new core update, as it cuts down the dust limits from 1 DOGE to 0.01 DOGE. Furthermore, the core upgrade is bound to reject buggy messages and increase security. Another crucial change is the maximum number of addnotes, which has been reduced to 800.
Finally, the alert system has been removed from the ecosystem and the download system, so transactions should run more smoothly. Plus, with the memory management mechanism enhanced, it's easy to understand the developer's polite request to upgrade.
Dogecoin (DOGE) Gains 11.1% in the Last Week
Tesla's boss, Elon Musk, disclosed that his company sold 75% of its Bitcoin (BTC) holdings. However, the die-hard ambassador of Dogecoin (DOGE) was quick to point out that "We have not sold any of our Dogecoin." On the contrary, the dog-themed coin can now be used to ride electric cars around the fabulous Las Vegas Strip.
Crypto behavior analytics company Santiment has revealed that Dogecoin (DOGE) is among the top 3 most used cryptocurrencies among Ethereum (ETH) whales. The bullish stats surfaced soon after Bitcoin's (BTC) price started bouncing back on July 18th.
On top of that, with the continuous support from Elon Musk, Dogecoin (DOGE) is 11.1% up in the last week. At press time, the meme coin is trading at $0.069, according to CoinGecko. Despite being 5.7% in the red for the last 24 hours, DOGE is up 14.6% in the last 30 days.
As crypto markets are back in the green, Dogecoin (DOGE) is seeing swift adoption around the globe. Trending on Twitter, the memecoin has also been accepted as a payment method by Monaco yacht charterers and Musk's Boring Company. However, DOGE is nowhere near its ATH.