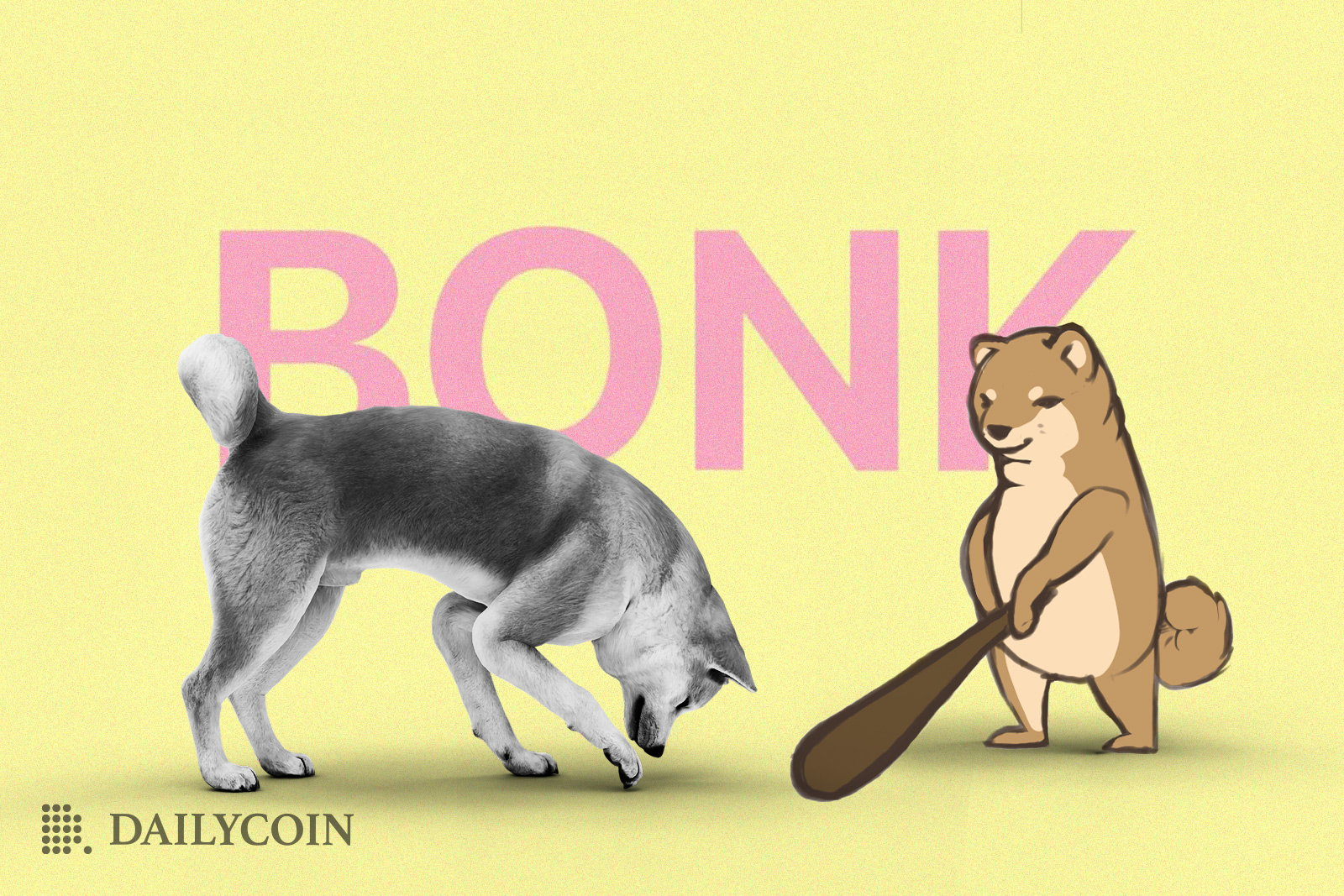 Dog-themed memecoin Bonk (BONK) surfaced only a few weeks ago.
Bonk contributed heavily towards getting Solana (SOL) back on its feet.
Co-creators of $BONK launched Bonkz NFT collection, which sold out in two hours.
The newly-bred memecoin Bonk continues to make waves in the crypto space. Right after the monumental 4424% bull run a week ago, the first Bonk-themed NFT collection was released. The hype around the new memecoin, which stepped in to save Solana, is evident in the quick sellout of the 15,000 canine NFTs.
Bonkz NFT Floor Price Went Up 10 Times
Firstly, the initial floor price for one of Bonkz NFTs was just 16.25 million BONK tokens, which converts to just $26. Right after the inaugural mint on Tuesday, the NFT floor price for a Bonkz NFT skyrocketed to a whopping $280. While the popularity of the Solana-based canine coin continues to grow, the secondary markets can demand a significantly higher floor price.
Moreover, the ten times increase suggests that the substantial hype Bonk produced over the last two weeks is far from over. Interestingly, some crypto enthusiasts violently smashed their electronic devices after failing to acquire a Bonkz NFT on the primary sale. At press time, the NFT floor price for Bonkz NFT is 21.49 SOL, which converts to $340.
Bonk Jumps 21.9% in a Week
The success of the Bonkz NFT collection comes as no surprise, considering the fresh canine coin's journey since its launch. The NFT collection, created by OMNIcreative, also tackled the sensitive issue of NFT creator royalties. Magic Eden, the leading NFT marketplace on Solana's blockchain, decided to enforce the Open Creator Protocol (OCP) for the mint of Bonkz NFT.
Ultimately, this means that NFT artists can collect royalties off this collection regardless of where they are stored. The OCP protects the creators' royalties by banning NFT marketplaces that haven't enforced NFT royalties in their ecosystems.
At press time, the canine memecoin trades at $0.00000155, according to CoinGecko. Strolling in the green with 21.9% gains for the last seven days, Bonk is also the top choice for airdrops. As OMNI decided to burn a colossal 165,000,000,000 $BONK tokens of the revenue made from the sale, this indicates that the puppy memecoin is a rare breed with a lot of growth potential.
The new Solana-based memecurrency is among the most watched cryptos in 2023.