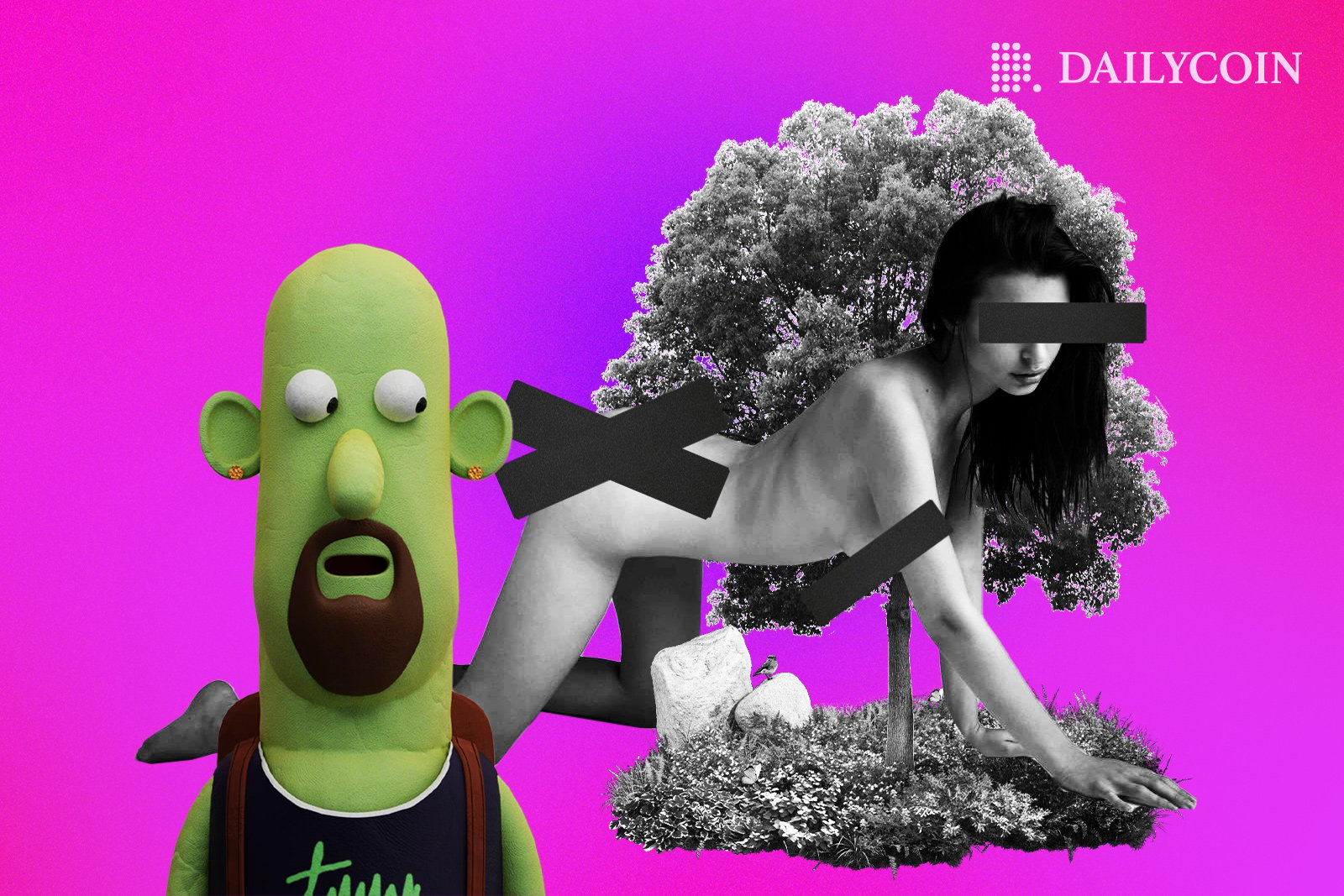 Magic Eden recently announced the new Chief Gaming Officer and rolled out the new loyalty program.
Crypto enthusiasts were left baffled yesterday, seeing inappropriate pictures instead of some NFT thumbnails.
Solana (SOL) has been sailing through the hardships of crypto winter due to developers switching to other blockchains.
The most popular NFT marketplace based on Solana's (SOL) blockchain left a lot of NFT enthusiasts open-mouthed on Monday. Magic Eden somehow showcased a flurry of pornographic images instead of NFT thumbnails. Naturally, the incident worried the audience, as many crypto enthusiasts questioned Magic Eden's behavior on Twitter, asking if the largest SOL NFT marketplace had just got hacked.
Magic Eden apologized for the mishap on Twitter, explaining that a third-party service provider caused the issue. On top of that, Magic Eden fully denied the hacking allegations and reassured the NFT enthusiasts that their digital assets were safe. If the problem persists, one should "do a hard refresh" on the browser to fix it, Magic Eden advises.
Hey guys our image provider, a 3rd party service we use to cache images, was compromised. Your NFTs are safe and Magic Eden has not been hacked. Unfortunately you might've seen some um, unsavory images. Make sure you do a hard refresh on your browser to fix it.

— Magic Eden 🪄 (@MagicEden) January 3, 2023
Struggling Solana – Top Gainer of the Day
Despite getting ruthlessly kicked around by the brutal bears of the severe crypto winter, Solana's cryptocurrency managed to reclaim double digits after numerous days in the red. Indeed, the Magic Eden NFT thumbnail incident generated substantial social mentions. At the same time, the newly-bred memecoin Bonk (BONK) picked up Solana two days ago when the 17th-ranked altcoin was plunging slightly below the $10 support line.
At press time, Solana is valued at $13.47, according to CoinGecko. Besides skyrocketing by 18% in the last 24 hours, today it also managed to reach its monthly peak at $14.07. However, troubles for SOL might not be over yet. Technical analysts forecast another downward spiral in its market price.
Previously, the strong bearish trend that emerged right after the FTX liquidity crunch led Solana to the bottom. Following a protracted descent, SOL fell to just a $3bn market cap on December 30th, 2022. Several crypto influencers were ready to bury the embattled SOL alive, as there were multiple bearish signals by the end of 2022.
Ultimately, the $3bn market cap is just a drop in the ocean if compared to the $52.2bn market at the beginning of 2022. The market cap that the popular altcoin fetched during the successful period was partly because Solana's blockchain attracted many institutional investors. Having suffered the most from the recent crypto crisis, SOL still has a large community. It was recently praised by the renowned programmer Vitalik Buterin.
Hate it or love it, Solana needs Web2 enterprise/institutional adoption more than ever.

A good tech alone can't increase liquidity (or TVL). Building a suite of tools, aiding the integration of Solana dApps <> Web2 enterprises along with aggressive BD is necessary for adoption.

— Yash Agarwal (@yashhsm) December 28, 2022
Popular NFT projects DeGods and y00ts left Solana's (SOL) blockchain for Ethereum (ETH).
Builders are also exploring other options, as evidenced by the decreasing transaction volume.
Solana is 92.1% in the red yearly and is close to retracing its all-time high set a year ago.
Magic Eden is the largest NFT marketplace on Solana's blockchain. Overall, Magic Eden only trails behind the leading NFT marketplace, OpenSea.