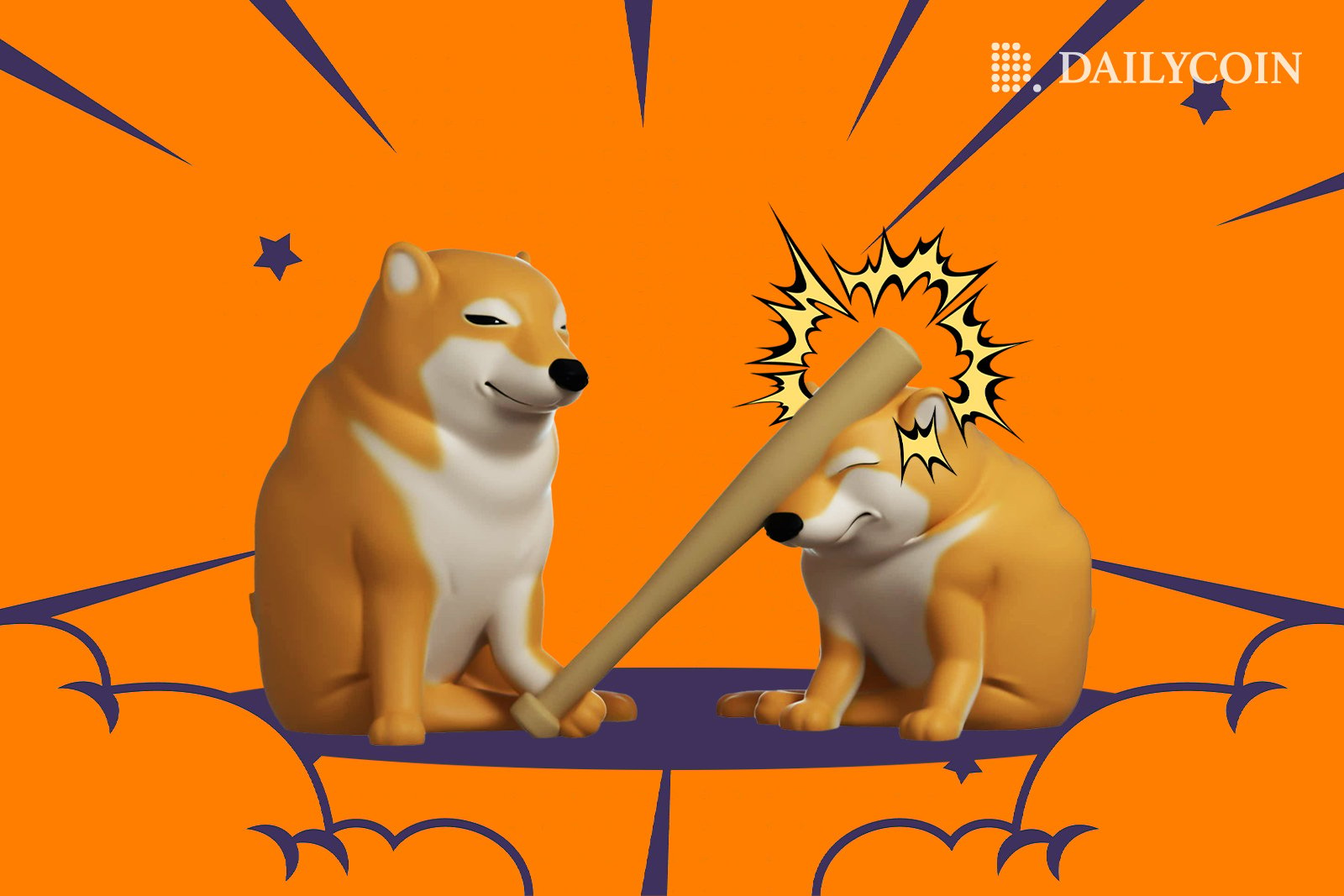 Solana (SOL) reclaims double digits after BONK surfaces.
The new memecoin is being routinely airdropped on Twitter.
BONK was recently listed by Poloniex, Huobi and others.
Just a week after launch, the new Solana-based memecoin Bonk (BONK) made its way to the TOP 200 cryptocurrencies by market capitalization. The newborn canine memecurrency skyrocketed to $0.00000487 on 5th January 2022. At press time, dog-themed crypto is priced at $0.00000245, according to CoinGecko. On the other hand, Solana (SOL) currently trades at $13.33, with a healthy 35% increase in the last seven days.

Solana Shines on Puppy BONK
Even though BONK has been hot throughout the week, today's bull run was sparked by Solana Spaces announcing the blockchain's mobile phones – Solana SAGA. BONK might play a significant role in the new product. Firstly, it's been speculated that the Solana phone will have BONK auto-burning functionality. On top of that, the canine coin will likely be used in contests and giveaways inside Solana's Ecosystem.
Interestingly, the massive weekly spike of 4424% and another daily increase of 38.2% comes after several global crypto platforms listed BONK. This includes Justin Sun's Huobi, Poloniex, and the Singapore-based Bitrue exchange. The latter also launched a celebratory deposit campaign with a prize pool of $200,000 Solana (SOL). To participate in the sweepstakes, a user has to deposit on Bitrue and like and retweet the message on Twitter.
Roller Coaster Ride for BONK
Previous trends have shown that market price typically plunges after the airdrop. The plausible scenario is also mentioned by quite a few crypto analysts on Twitter. For instance, Solana holder SOL Princess doesn't see more than two options in the Bonk saga: "Dump your $BONK or get dumped on," she uttered yesterday before Bonk's dump talks surfaced on Crypto Twitter.
On the other hand, one crypto enthusiast, nicknamed J9, noticed a massive $BONK dump on the blockchain. To illustrate, one SOL whale bought $329 worth of BONK 12 days ago, only to sell all of his stash for a colossal $600,000. Indeed, the king-size profits made by the SOL whale resulted in a rapid downward spiral in the hourly charts.
The freshly-launched memecoin on Solana's blockchain received immense backlash from the Shiba Inu (SHIB) community.
The Shiba Army took offense at the fact that Bonk used the same catchphrase, "for the people and by the people," just like the SHIB Token.
Hence, several members of the SHIB Army posted memes mocking the new memecoin.
Memecurrencies often ignite rebound rallies for the top altcoins, as memecoins tend to catch the public eye faster and bring a fair share of new investors into the crypto space.