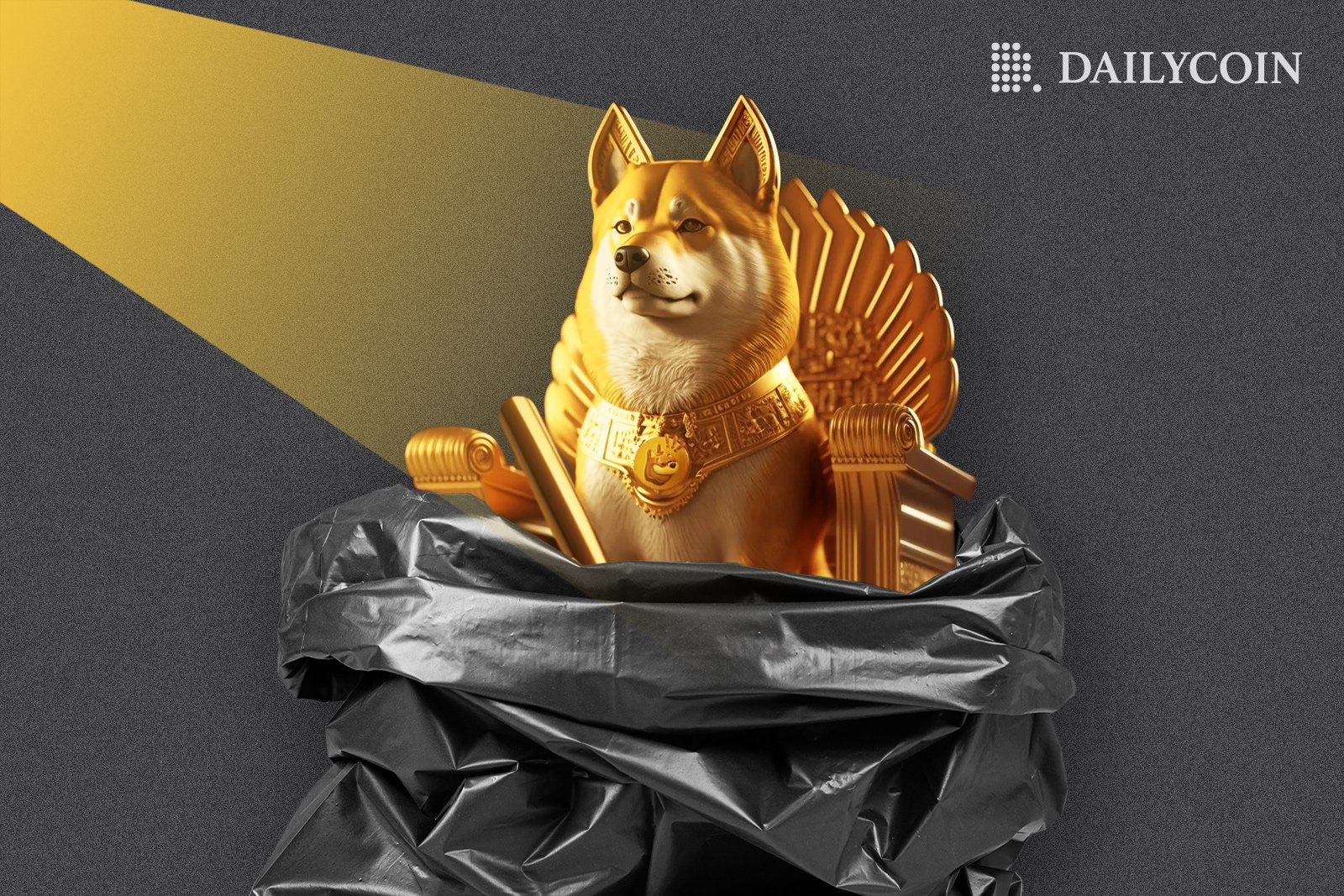 Newly-created memecoin Bonk (BONK) emerged a few days ago on Solana's blockchain.
Airdrops on Twitter in relation to BONK brought Solana (SOL) back to double digits.
Solana (SOL) scored 35.5% weekly gains, while BONK fetched a whopping 4424%.
The newly-bred dog-themed memecurrency BONK went on a rollercoaster this week. The memecoin that emerged out of the blue and quickly made its way into the TOP 200 cryptocurrencies by total market capitalization caught a strong bearish trend late Thursday evening.
As rumors surfaced that BONK might be dumping, several SOL whales cashed out their holdings. This made BONK's market value slide down by 54% in the last 24 hours. At press time, BONK dropped out of the TOP 200 and traded at $0.00000182, according to CoinGecko. Despite the massive 54% decline in market value, BONK is still 1913.3% in the green since last week.
5 Trillion BONK Set Aflame by Developers
The developer team of the canine memecoin recently announced that five trillion $BONK tokens allocated to the devs have been all burned. "$BONK represents the best of Solana," reads the official tweet. This comes in response to the plunging market price after numerous SOL whales started withdrawing their BONK, making colossal profits.
For instance, one crypto investor who goes by the name mfckr.eth confessed on Twitter that he dumped $700,000 worth of BONK after acquiring it for just $330. In addition, some crypto investors purchased one billion BONK tokens for just $1, while 50% of all tokens are owned by the TOP 20 most affluent wallet addresses.
$BONK represents the best of Solana. Our community is working together across the ecosystem to make positive change for all of us.

The 5 Trillion $BONK tokens allocated to "The Team" have been burned. pic.twitter.com/g7w62sdKhb

— Bonk! (@bonk_inu) January 5, 2023
Another Plot Twist Incoming?
Renowned crypto journalist and entrepreneur David Gokhshtein suspected a pump and dump scheme yesterday, as he shared a video clip of a car stunt, which ended up with the car on fire and with no wheels. As if that wasn't enough, more conspiracy theories surrounded Twitter, with some crypto enthusiasts believing that BONK was launched by no other than the most popular NFT marketplace on Solana – Magic Eden. Moreover, the alleged "Bonk Cartel" is a ring of insiders who share information about the right timing for cashing out.
Furthermore, some crypto enthusiasts suspect that the downtrodden entrepreneur Sam Bankman-Fried could have been behind this, as the founder of the fallen FTX was highly involved in Solana's (SOL) Ecosystem.
The official developer team behind BONK didn't comment on the pump and dump situation.
Today, the developers launched BONK NFTs, which are limited to 888 and "grant access to exclusive mints."
Solana is one of the most widely talked about blockchains and has the most institutional investors.