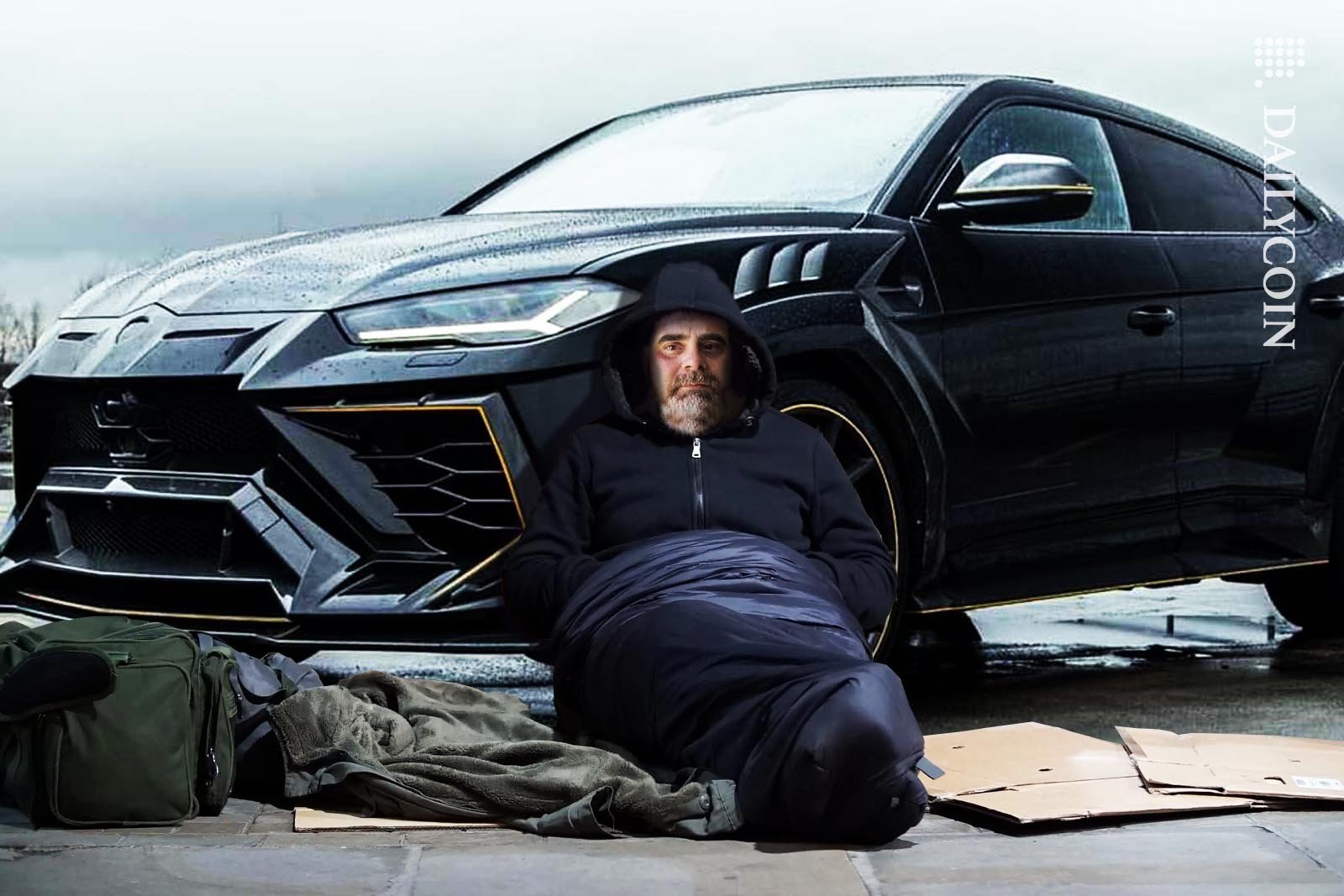 Ben Armstrong requests donations and shares wallet addresses.
Armstrong alleges he was a victim of threats and extortion.
The crypto community has a mixed reaction to the pleas.
Crypto influencers are no strangers to controversy. Ben Armstrong, once celebrated as 'BitBoy,' is no exception. After a recent plea for financial support, Armstrong's call was met with support and skepticism. While he managed to raise a significant amount, the crypto community's reactions have been polarized, with many questioning his motives and authenticity.
Armstrong's Plea and the Crypto Community's Mixed Reactions
Once the face of BitBoy Crypto, Ben Armstrong saw his career as a YouTuber upended after a split with the Hit Network, a company he helped co-found. Since then, he has been involved in a legal battle against the Hit Network's CEO, Timothy "TJ" Shedd Jr., who also owns BitBoy Crypto.
He claims that this legal battle drained him of his resources and exposed him to threats and extortion. Amidst these challenges, Armstrong turned to Twitter on Wednesday, 20 September, revealing the extent of his distress.
He described his current ordeal as the "most traumatic experience" of his life. Armstrong sought financial support from those who have "benefitted" from his work to continue his legal fight, providing Ethereum, Bitcoin, and Cardano addresses for donations.
However, the crypto community's response was mixed, with many expressing skepticism. For instance, blockchain detective ZachXBT criticized Armstrong for flaunting a Rolex in a recent video thumbnail. Others, like 'Satoshi Flipper' and CoinMamba, expressed disbelief and labeled Armstrong's plea as "begging."
Even the blockchain analytics platform Nansen piled in. The platform highlighted that no address with a proven record of profits sent money to his account.
Even without the support of "smart money," Armstrong still received a significant amount of donations. Specifically, Armstrong's Ethereum wallet saw inflows nearing $51,000.
Background: BitBoy Crypto's Turbulent Split from Hit Media
Ben Armstrong's departure from Hit Media, the company he founded, has been a significant discussion and speculation topic in the crypto community.
Hit Network, which controls the "BitBoy Crypto" brand, announced they severed ties with Armstrong on August 28. They claimed that the decision was due to Armstrong's relapse into substance abuse. They also alleged that Armstrong caused emotional, physical, and financial harm to Hit employees.
Armstrong denied the allegations and described the company's move as an attempted coup. However, on September 1, he released a video admitting some of his personal failings, from infidelity to substance abuse. While denying relapse into hard drugs, Armstrong did admit to using diet pills and steroids, which affected his judgment.
On The Flipside
As crypto influencers gain more followers, their actions and words can significantly impact the market. Armstrong's plea and the subsequent reactions highlight the need for transparency and accountability among influencers.
Armstrong has also recently found himself a target of an FTX class action lawsuit and a harassment lawsuit against its lawyers.
Why This Matters
The reactions to Armstrong's plea highlight the significant influence that crypto personalities have on the community. Their actions can sway market sentiments, emphasizing the need for followers to evaluate the information they consume critically.
Read about Ben Armstrong getting off the hook for the FTX lawsuit: 
BitBoy Crypto's Ben Armstrong Exits FTX Influencer Lawsuit
Read more about Anatoly Yakovenko's take on the future of crypto in the US:
US Is Driving Blockchain Developers Overseas: Solana Founder