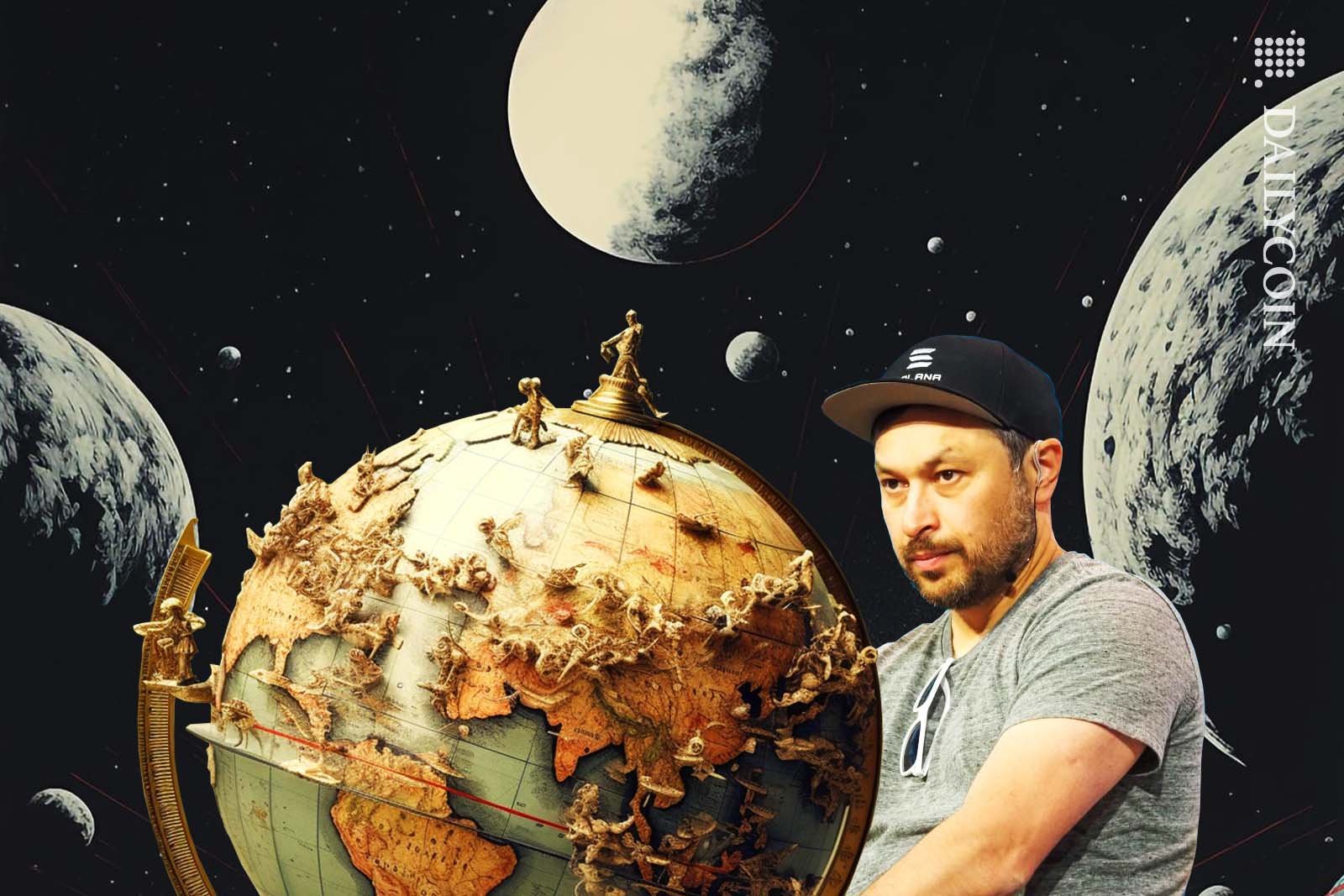 US regulatory ambiguity drives blockchain developers overseas.
The US share of open-source blockchain devs has dropped significantly since 2018.
Solana's co-founder calls for a balanced regulatory framework for innovation.
Despite dominating the software industry, the US is losing its edge on blockchain tech, according to a growing number of crypto founders, the latest of which is Solana's Anatoly Yakovenko. The blockchain entrepreneur appealed to US regulators to protect this nascent industry to ensure it stays in the country.
Solana Founder's Appeal to US Regulators
Born in Soviet-ruled Ukraine, Anatoly Yakovenko moved to the U.S. at the age of 11. His experiences in both countries shaped his aspirations, leading him to pursue a career in engineering.
From there, he founded Solana, one of the largest blockchain networks. Yet, Yakovenko explains, while he came to the US to pursue his dreams, things are now changing. New blockchain entrepreneurs are increasingly leaving the United States.
According to Yakovenko, this is largely due to the current regulatory environment. Namely, the US Securities and Exchange Commission's crypto crackdown creates significant project uncertainty.
This regulatory ambiguity is having tangible effects. Many promising blockchain developers and entrepreneurs, faced with pursuing their dreams in the U.S. or seeking more favorable environments abroad, opt for the latter.
Yakovenko highlights a concerning trend: in 2018, the U.S. was home to 42% of the world's open-source blockchain developers. By 2022, this figure had dropped to 29%.
Therefore, Yakovenko calls for a balanced regulatory framework that safeguards consumers while encouraging innovation and entrepreneurship.
Coinbase, Ripple CEO's Call Out Regulators
Yakovenko's sentiments echo similar concerns raised by other industry leaders earlier this year. Brian Armstrong, the CEO of Coinbase, and Brad Garlinghouse, the CEO of Ripple, have previously voiced their apprehensions about the U.S.'s ambiguous stance on cryptocurrency regulations.
Armstrong and Garlinghouse emphasized the need for clear and supportive regulatory frameworks to foster innovation and maintain the U.S.'s position as a global leader in crypto and blockchain. The collective call from industry leaders underscores a growing consensus in the crypto space about the urgent need for regulatory clarity.
On the Flipside
The rapid growth of the crypto industry, combined with its decentralized nature, presents unique challenges for regulators.
Multiple jurisdictions, not just the US, are cracking down on some aspects of crypto trading. The regulatory scrutiny has intensified since the FTX collapse.
Why This Matters
As the world's largest economy, the U.S.'s stance on crypto can influence other countries' regulatory frameworks.
Read more about Ripple CEO's criticism of SEC:
Ripple's Garlinghouse Derides Gensler's Actions as Insanity

Read more about the latest Binance controversies:
Binance Under Fire: Auditor Doubts Over Reserves Rattle Community