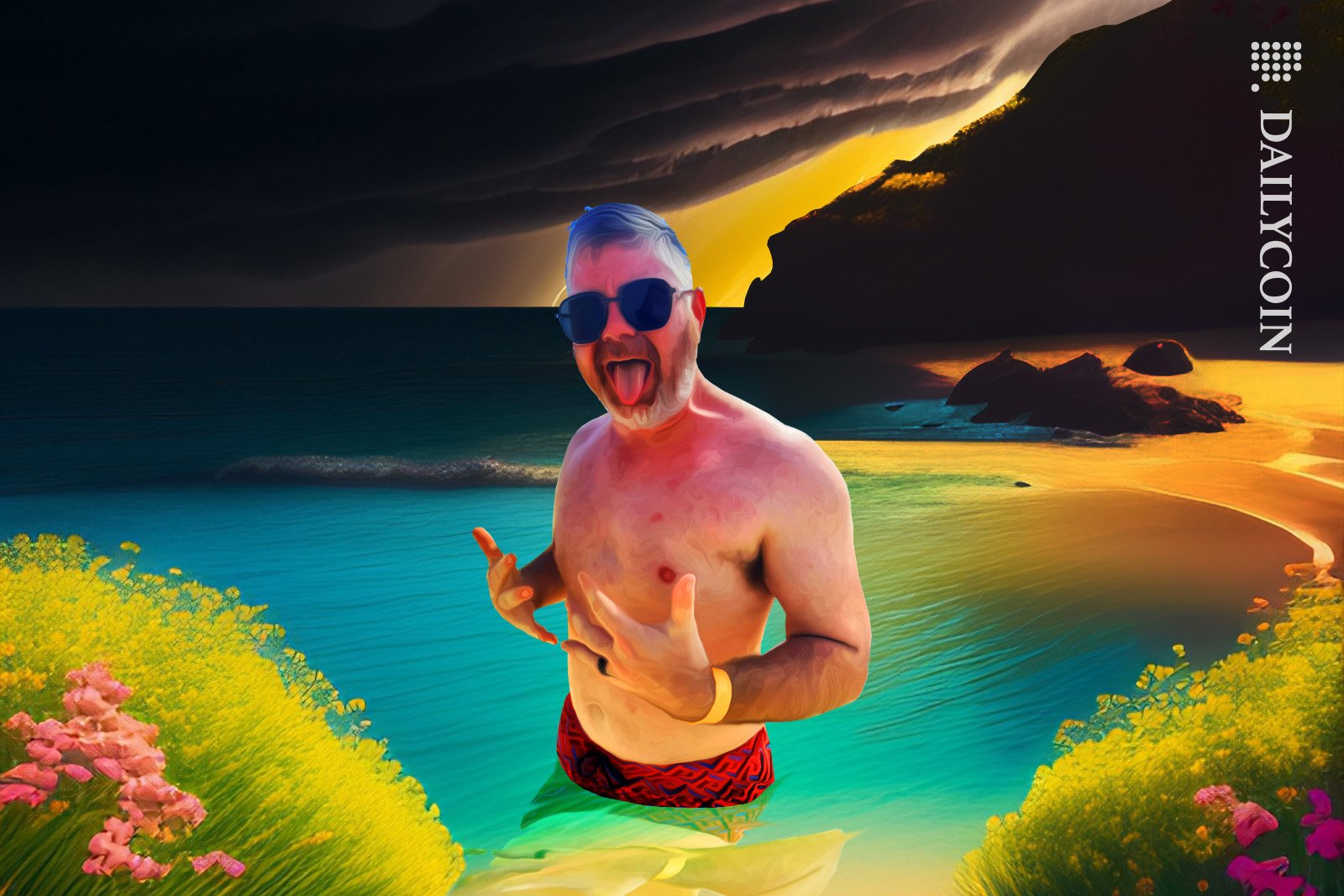 BitBoy posted a beach selfie on the day he was due to be in court.
The YouTuber never intended to appear in court on harassment charges.
BitBoy is charged in a $1 billion class action lawsuit for promoting FTX's FTT token.
BitBoy Crypto has become infamous in the crypto space after the YouTuber and Twitter personality was implicated in a $1 billion lawsuit for promoting FTX tokens FTT. More recently, he has been called to answer for his alleged harassment of lawyers involved in the FTX suit.
Ben Armstrong, BitBoy's real name, defied a federal judge's authority on April 20 when he was due to be in court to address the alleged charges of "harassment towards plaintiffs' counsel." Armstrong instead posted a picture of himself at the beach in defiance of the court date.
All Part of the Plan
A week before the court date, Armstrong took to Twitter to directly address Adam Moskowitz, lead attorney for the plaintiffs. BitBoy said he would not be present in court to face the harassment charges, adding he would continue to "relentlessly bully people that prey on the innocent and the weak."
The reason for the court summons was to answer questions on his mockery of Moskowitz as part of the bigger $1 billion FTX lawsuit against influencers who promoted FTX. BitBoy will likely see his day in court, as reports suggest an arrest warrant is coming.
According to various reports, Judge Damian, who made the summons, has warned Armstrong's attorney that she would issue a warrant for his arrest if he failed to appear by April 24. Meanwhile, the harassment case moved forward without Armstrong's presence, with the judge reportedly referring the matter to the FBI.
A Dangerous Game
Armstrong's involvement in the FTX promotion lawsuit appears quite conclusive, despite his suggestions to the contrary. In a March 16 tweet, he said he was excited by the lawsuit: "We will finally be able to prove unequivocally I never had dealings with FTX."
However, the YouTuber actively endorsed FTX (FTT) token just nine months ago in a video that has been deleted, but screenshots and evidence of it still exist.
Additionally, the latest move by Armstrong to avoid court is generally ill-advised, as many point out that this is contempt of court and could lead to prosecution.
On the Flipside
A number of major and minor celebrities are in the crosshairs for their promotion of FTX. Tom Brady appeared in a Super Bowl advert for the now-defunct exchange and is facing prosecution for it, as well as BitBoy and several other YouTubers, such as Kevin Paffrath, known for his channel 'Meet Kevin.'
Why You Should Care
The promotion of crypto projects has been unregulated, with little care or thought being put in by celebrity promoters. However, celebrities may think twice about crypto project promotion, with several lawsuits emerging against those implicated in FTX and others who promoted EMAX – Kim Kardashian and Floyd Mayweather.
Read more about the lawsuit against BitBoy for his FTX promotion:
$1B FTX Lawsuit: Crypto Twitter Calls Out BitBoy and Others.
Read more about Coinbase's move to Bermuda:
Coinbase Leaving U.S. Soil with License to Operate Offshore.