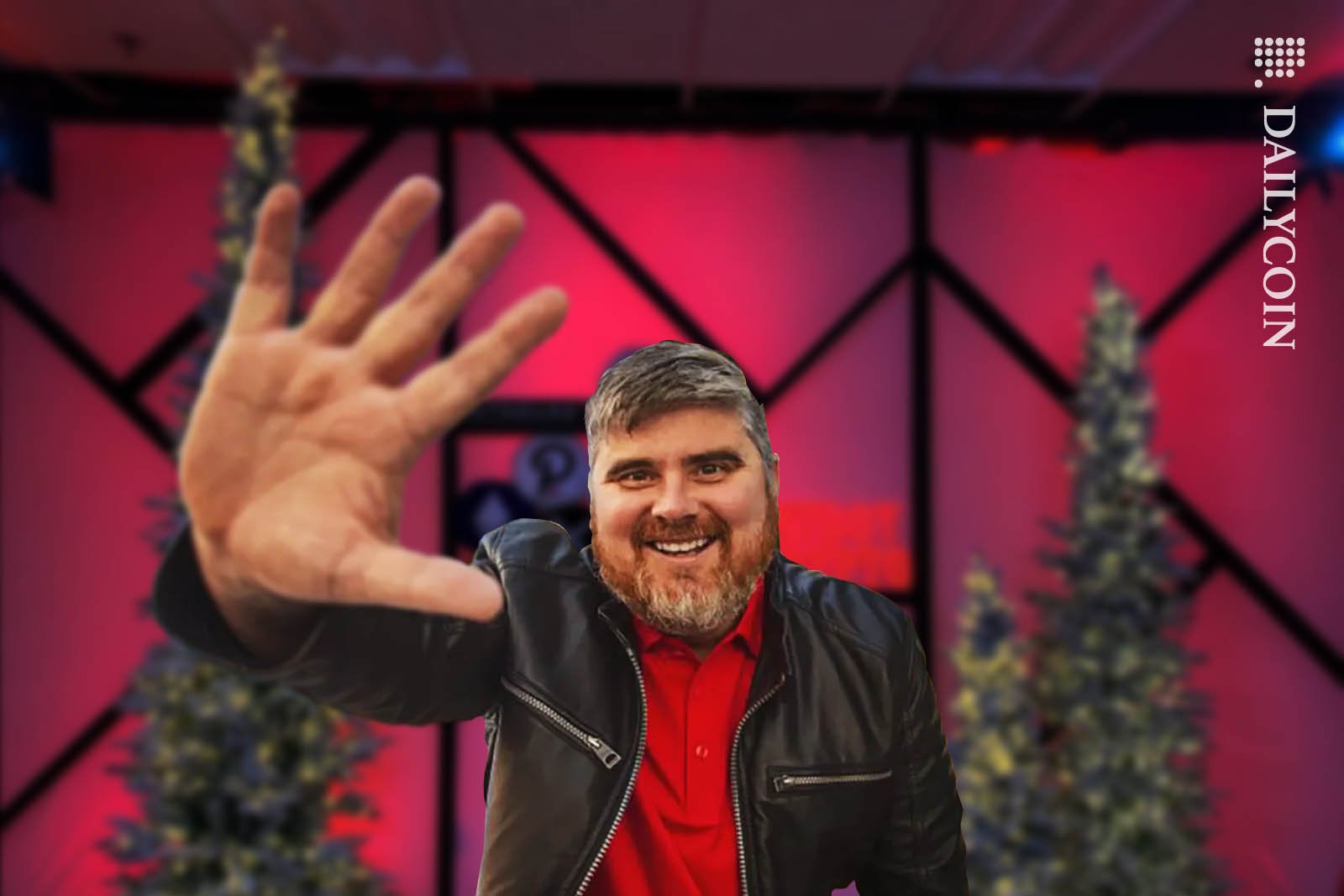 Ben Armstrong, the face of BitBoy Crypto, has reportedly left the brand.
Armstrong's exit comes amid controversies, including meme coin involvement and potential legal issues.
The crypto community is left in speculation regarding the future of BitBoy Crypto and Armstrong.
In a move that has left the crypto community buzzing, Ben Armstrong, the influential figure behind BitBoy Crypto, has reportedly parted ways with the brand. This departure comes amid controversies that have raised questions about Armstrong's conduct.
Armstrong's Departure and the Controversies
On Monday, August 28, 2023, the crypto community was shocked when news surfaced that Ben Armstrong had left BitBoy Crypto.
Following the announcement, Armstrong's exit was effective immediately, as confirmed by a screenshot shared by crypto influencer Ran Neuner.
Armstrong will no longer be associated with Hit Network/BJ Investment Holdings and all its subsidiary brands, including BitBoy Crypto and Around The Blockchain.
The decision came after Armstrong found himself in numerous controversies. These controversies include promoting controversial memecoin and potential legal troubles.
On May 8, 2023, Ben Armstrong announced his involvement with a meme token, BEN. Following the news that Armstrong would take over the project, the token surged significantly. However, reports suggested that his intentions were different.
A week after promising to lock his BEN token holdings for six months, Armstrong reportedly dumped all his BEN tokens. This move was exposed by a Twitter user who published screenshots from addresses linked to Armstrong.
Armstrong has also drawn criticism from mainstream media over allegedly giving investment advice to his audience. For instance, the Washington Post suggested that Armstrong gave investment recommendations to its audience despite his lack of training.
In April, Armstrong was one of the defendants in the $1 billion lawsuit against influencers promoting FTX. The lawsuit alleged that Armstrong was among the influencers that made undisclosed promotions of the failed crypto exchange.
Why BitBoy Crypto Broke with Ben
While these controversies have hurt Armstrong's reputation, it is unclear whether they caused the split. For instance, as of August 25, BenCrypto still promoted BEN coin merch despite its controversies.
One potential reason for the split is the supposed internal strife within the company, as alleged by Armstrong himself.
On Sunday, August 27, just a day before BitBoy's announcement, Armstrong alleged a "coup attempt" in the company. He specifically named TJ Shedd and Justin Williams as attempting to oust him.
BitBoy Crypto Still Moving from the US?
Mounting legal trouble and regulatory pressure has made the position of US crypto influencers like Armstrong untenable. On July 25, Ben Armstrong announced plans to move his business from the US to Dubai.
Companies behind BitBoy Crypto did not confirm whether they still plan to move to Dubai after they cut ties with Armstrong. Other crypto influencers have also announced moving from the US. This includes influencer Wendy O, who shared concerns that she couldn't continue creating crypto content in the US.
On the Flipside
It is unclear who the new BitBoy will be. Crypto influencer Kara Szabo claimed that BitBoy crypto contacted her to make her "BitGirl," but she declined the offer.
While BitBoy crypto decided to distance themselves from Armstrong, the company has not directly responded to criticism against them.
Why This Matters
Ben Armstrong was a notable figure in crypto, likely one of the first figures newcomers would come in contact with. For that reason, his departure from BitBoy crypto warns new investors to be skeptical of influencers.
Read more about Armstrong's supposed links to FTX:
Bitboy to Ignore Court Order in $1B FTX Case
Read more about the mounting regulatory pressure on Worldcoin:
Argentina Investigates Worldcoin Amid Mounting Regulatory Pressure