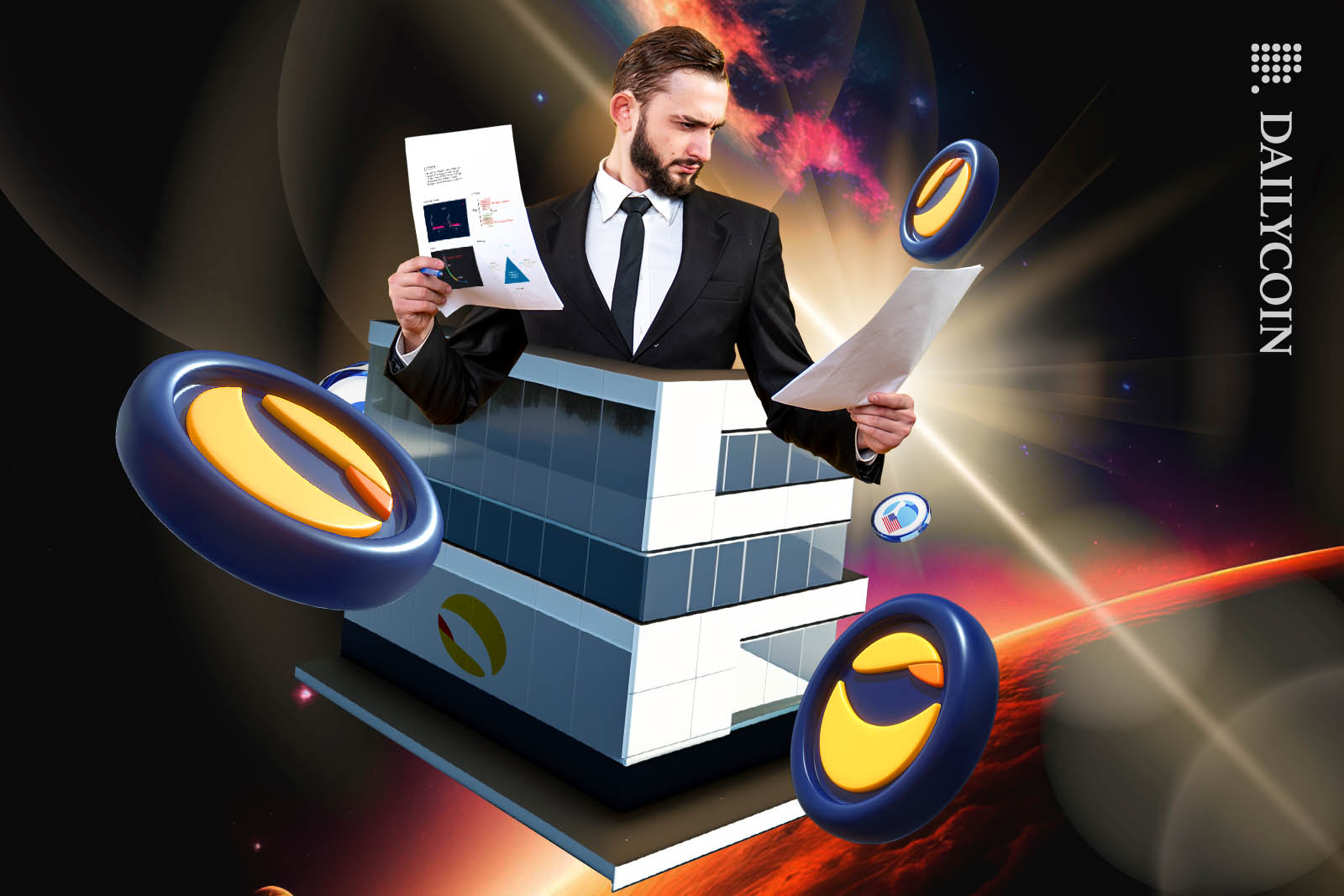 Proposal #11675 to burn 800M USTC passes overwhelmingly.
USTC Quant Team shares their fifth update, backtesting a USTC re-peg proposal.
Terra Classic Revival White Paper to focus on a new liquidity flow perspective.
The USTC Quant team released a new update on the developer team's activity on Terra Classic network. In the 5th update on Commonwealth discussion forum, member Bilbo Baggins assured the team is focused on "transparency, value creation, and community involvement as we tackle re-pegging USTC".
Prominent Terra Classic community member Bilbo Baggins revealed a significant portion of the Terra Classic Revival White Paper, which tackles multiple issues, including restoring the LUNC chain's liquidity flow via the Columbus-5 protocol. This involves the Buy Back Protocol as the cornerstone of restoring Terra Classic USD (USTC) to its original value of $1.
Terra Community to Burn 800M USTC
One of the main takeaways from the fifth update by the USTC Quant team is the community's continuous effort to recover the 800 million malfunctioning tokens for the #BURNITALL USTC burning event. According to previous statements, once sent to Ozone Protocol by the notorious founder Do Kwon, these funds were partly misused.
Proposal #11675 suggests that these mishandled USTC funds should be immediately burnt by the LUNC community rather than be sent back to the community pool. Much of Terra's stablecoins are removed from circulation in such a case. For this reason, developer Alex '4lex' Shaw contacted the Ozone Multisig owners.
Shaw is conducting a legal analysis of the LFG (Luna Foundation Guard) multisig wallet, which several legal institutions have already targeted due to Do Kwon's controversial moves while running from the authorities. Finally, member Redline Drifter revealed his line of communication with Risk Harbor, Anchor Protocol, and TFL regarding their dormant USTC coins.
On The Flipside
A recent squabble between USTC Quant Team and Layer-1 Joint Task Force (L1JTF) suggests that not all Terra Classic members trust the plan.
Proposal #11653 affirms that three USTC Quant Team members should give up their administrative rights on Commonwealth.
Professor Edward Kim was the first to obey the ruling and transferred his admin rights to Vinh Nguyen, a developer for the L1JTF.
Why This Matters
The struggling blockchain has a vast community of talented individuals looking for realistic ways to restore the malfunctioning stablecoin and revitalize a once-thriving network.
Read DailyCoin's top crypto news:
Startling Data Shows 97 Crypto Funds Have Collapsed This Year
Lost Bitcoins: "Think of It as a Donation to Everyone"