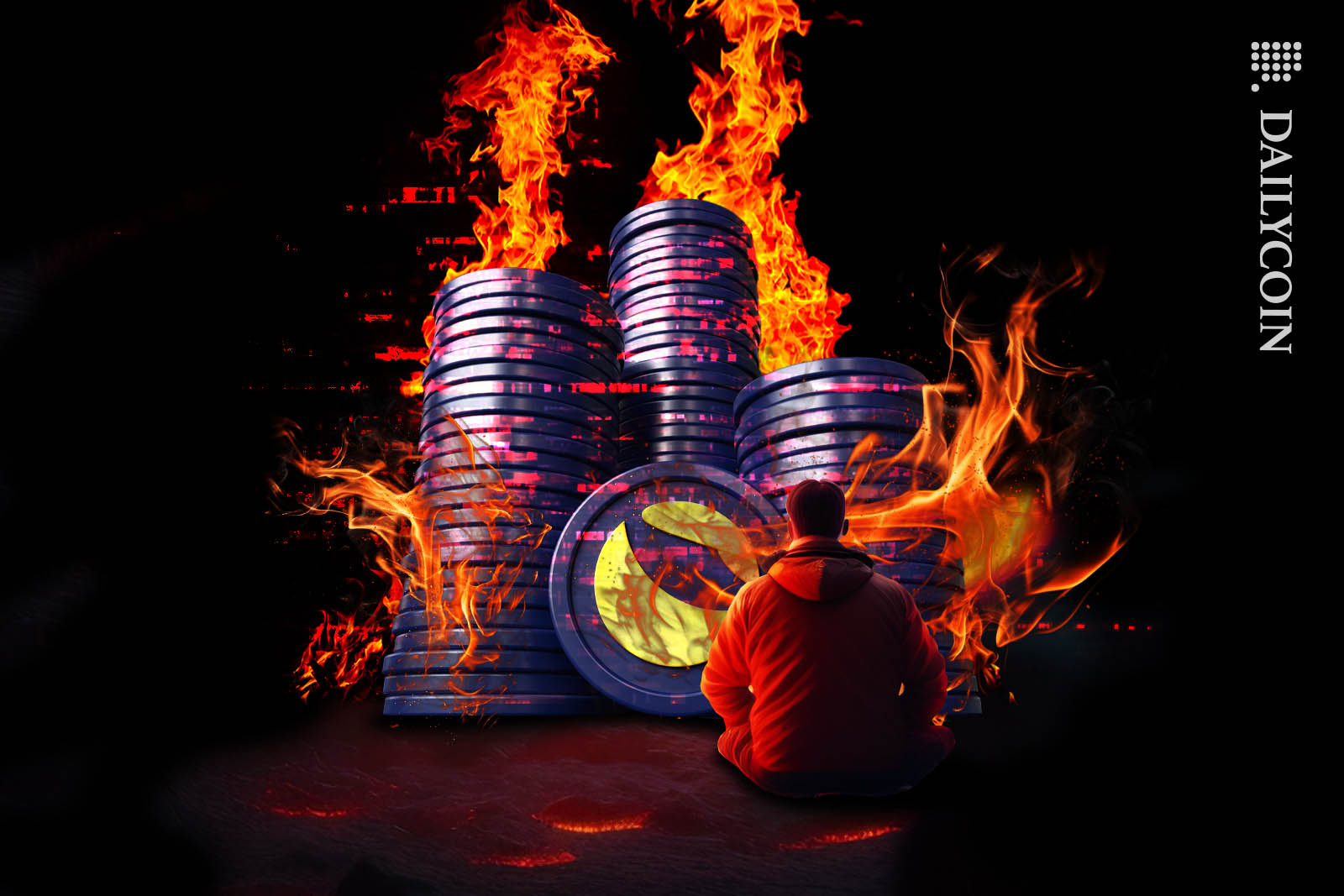 800M of $USTC is kept in a wallet linked to Ozone Protocol.
Terra Classic community is split into two camps over the funds.
Arkham Intel Exchange granted a bounty hunt for Do Kwon's wallet.
The embattled Terra Luna Classic community seeks to restore 800 million of the malfunctioning stablecoin Terra Classic USD (USTC). The colossal amount of $USTC was originally sent to Ozone Protocol by Do Kwon, the infamous founder of Terra blockchain.
In a Medium post titled "Return 800 million USTC, Now," Vegas Morph explains the motive behind the request and urges the LUNC community to vote on the governance proposal. If Vegas' proposal is passed, the community-allocated funds will be returned to the Terra community pool.
LUNC Community Split into Two Camps
While all Terra Classic members agree that the 800 million $USTC shall be returned to the community, the main question is how to utilize the funds. The proposal clearly states that the Ozone Protocol project has failed to follow through with the projected development plan actively.
Even though the first two versions of Ozone Protocol were in high demand because of the protocol's underwriting capacity. However, it has later come to light that the one billion USTC was partially mishandled. Therefore, Terra members requested the return of the remaining 800 million.
The Terra Luna Classic community is divided on deciding how to use the restored funds. To illustrate, Vegas suggests that the retrieved on-chain funds shall be sent to the Luna Classic community pool.
Meanwhile, other prominent community members argue that inert $USTC like this "must be destroyed" instead of adding the cryptocurrency back into circulation. Indeed, financial engineer Alex Forshaw explained that burning the 800M would serve the struggling community better.
The Terra Classic Revival Roadmap co-author argues that burning the retrieved crypto funds would "increase the USD value of others' existing USTC as the market will expect more such decisions by the community, not limited to this wallet." Forshaw points out that this strategy would align better with the already ongoing work of Terra Classic chain's revitalization process.
On the Flipside
800M Terra Classic USD (USTC) is now worth just $12,647,200, a fraction of the original $800 million.
Why This Matters
Governance proposals are giving a voice to every member of the blockchain community.
Explore DailyCoin's trending crypto news:
Binance AI NFT Generator Makes Indefinite Comeback: All You Need to Know
How Avalanche's $50M Initiative Looks to Propel Tokenization and TradFi Adoption